​This ain't Ebay, baby!
by Chuck Solly | .(JavaScript must be enabled to view this email address) | Culture | September 1st, 2017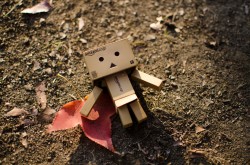 May I assume that a good percentage of my readers have bought something on Amazon or Ebay or Etsy, or someplace similar? Okay, so you are a good buyer, you pay your credit card bills and you enjoy your "stuff". Wonderful!
Now there comes a time in your life when you MIGHT have a little too much "stuff." If you suspect that I am talking about you, then you are probably right. The Internet has come to your rescue -- maybe.
Selling on the Internet requires some time, some discipline, and some equipment. I covered the equipment side back in February: A reasonable camera, an Ebay account and some packaging materials. That is the easy part.
Selling on any of the sites mentioned above takes a little bit of practice and a seller account.
Amazon, however, is a horse of an entirely different color! Welcome to the River! Amazon caters to its buyers. That means as a seller you have to get everything right. The item, the packaging, the postage, everything. Some examples:
1. You are required to ship the item in 2 days. it doesn't matter if your cat died, you have a terrific hangover or your girlfriend left you.
2. Shipping Speed and Packing: Amazon specifies a shipping time frame, not a mail class or particular shipper. Understand that statement. Amazon doesn't care if you ship Media Mail, Parcel Post, Priority Mail, UPS, Fedex, Carrier Pigeon or Space Shuttle. Amazon only cares that the package arrives to the customer in the specified time frame. Amazon also requires you to use new packing materials.
3. If you initially don't get the shipping costs correct, too bad. You pay the difference. You cannot ask your customer for more shipping costs.
4. If the package gets damaged (broken, ruined, etc.) in transit, too Bad. You must send the customer another one.
These draconian rules are to benefit the customer and not the seller. And they work. If you have ever bought anything from Amazon, you know that most of the time the item arrives on time and in good shape because the seller wants to keep his/her good reputation with Amazon.
From the Amazon Selling Policies Page: "Like any community, Amazon Marketplace has rules to help ensure a safe and enjoyable buying and selling experience.
"Honor your commitment to buy or sell."
"Maintain current account information."
"If we have removed your selling privileges, you may not open a new selling account."
"Do not misrepresent yourself."
So you see, you have to be ready to sell on Amazon. Have your ducks in a row.
Selling on Ebay is a lot simpler. Fill out the selling form and upload your pictures and you are selling. The downside to Ebay is that there are a lot of scammers.
I subscribe to a blog/website whose subject is coins. There are countless numbers of conversations (threads) that are dealing with Ebay scammers. That is not to say that you shouldn't buy on Ebay, only that you must be more careful.
I would recommend that anybody who has anything to sell should start by selling on Ebay. Get the feel for the web site, read the help files and set up an account so that you can use the User Forums. You can learn a lot from other users.
I would like to hear from readers who have some buying and selling experiences with any of the Ebay or Amazon-type sites. Use my email address above and we will talk soon.