​Altered futures, tied purses and measured hope
by Dima Vitanova | .(JavaScript must be enabled to view this email address) | News | June 21st, 2017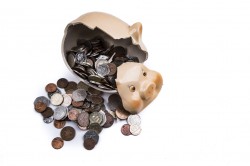 Some decked in black jerseys, others in green, more than a dozen women skated on the Ralph Engelstad Arena of the University of North Dakota. Clutching sticks and chasing a puck on May 29, they practiced for the next hockey season.
Focused on the game, little did the student athletes know that the next season would never come.
"We were on the ice and some of our seniors started to filter into the rink, which was not uncommon for them to be around," said Head Coach Brian Idalski. "But, when pretty much all of them were there and watching practice, I kind of knew something was going on and I was not quite aware of it."
An assistant approached Idalski on the rink. An e-mail has arrived. The University of North Dakota scraped its women's hockey program, which has raised Olympians. The action was a response to the Legislature's reduction of the 2017 – 2019 budget for higher education by 16 percent, to $626 million, or $111m less than the base appropriation.
Idalksi, who said he was not consulted prior to the cut, let the players wrap up and imparted the termination in the locker room.
"I grew up in North Dakota and I always looked at UND and hockey and never thought of anything different," said Kennedy Blair, freshman goalie. "Once we heard the news, it was completely shocking and heartbreaking because, I think, it is every girl's dream to wear a UND Fighting Hawks jersey."
Before the new reality dawned on the team, it was already buzzing on social media.
"That was frustrating, particularly for the athletes to find out that way," said Peter Johnson, Interim Vice President for University and Public Affairs at UND, "but that was not our intention. Our intention was to let them know first face-to-face. Unfortunately, it got leaked by somebody – not in the university, outside the university just prior to the face-to-face meeting."
The women's hockey team scrambled to salvage its future. Petitions were signed and talks were had.
"We tried to have some conversations after the announcement, tried to find some ways to maintain the program but President [Mark Kennedy] wanted the program to be fully endowed," said Idalski. "The number that he used was $60 million. That was not a realistic proposition for us. We could have fully funded our program for two to three years in the hopes of buying some time to find a longer-term solution but that was not really afforded to us."
UND spared a little under $2 million from the dismantling of women's hockey. It is one of many contractions that befell not only universities but the whole public sector, hurt by deflating state revenue.
UND also halted the men's and women's swimming and diving teams. It reshuffled academic programs, shedding positions and recasting curricula. So did the other public institutions of higher education in the state.
Colleges and universities lost millions – UND and North Dakota State University slimmed down by around $17 million each.
UND, though, stashed away some $7 million through reorganization for initiatives like marketing and research.
"That is a cut in the sense that units had to give up money to put into this strategic pool," said Vice President Johnson. "So, they have that much less money to operate with but it is not a cut in the sense that the university is retaining those dollars and we are putting them in a particularly strategic use for the entire institution."
Tuition hikes present a financial buoy public universities embrace. North Dakota State University (NDSU), seeing almost equal, close to 30-percent chunks of its $458 million annual operating budget trickle from state money and tuition, is spiking student costs by the legislature-approved 4 percent.
"That and our stable enrollment situation should soften the impact of the reduction of appropriated state funding," said President Dean Bresciani in a university-wide email in early May.
To plow through what Bresciani referred to as "one of NDSU's greatest-ever challenges," the university has also let go several student affairs officials, prompting Student Body President Mason Wenzel to express concern. "It is daunting because students fear they will lose important services they rely on," he said.
Most of the women on UND's hockey lineup, however, may not harbor that worry. Like Blair who is to attend Mercyhurst University in Pennsylvania, they transferred to continue their sports careers.
The nearly 40,000 students, who are to return to the state's 11 public colleges and universities in the fall, are a top priority for the North Dakota University System, said spokeswoman Billie Jo Lorius. "We are going to have a team effort with all faculty and staff to be streamlined and efficient, and, in the end, we hope to come out stronger," she said.
Nonetheless, in an open letter, nine distinguished NDSU professors warned against a potential "irreversible damage to the quality of higher education," wrought by what they called a "draconian" reduction not seen in the years of booming oil economy. The stream to the state's coffers is expected to pick up, though.
"They use the word 'draconian' all the time," said Senate Majority Leader Rich Wardner. "But just remember, why did we do it? Did we do it because [of] spite? Absolutely not. We were doing it because we did not have the revenues. We can get through these two years and then we should be able to start funding at a higher level."