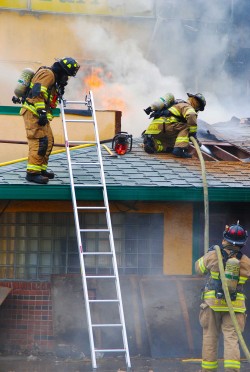 FARGO - After local watering hole Bison Turf caught fire last July, owner James "Pete" Sabo never doubted he would reopen.
It was only a matter of timing, he said.
Originally, he planned to open last October. Red tape, building permits, and a new water line for an indoor sprinkling system costing him $90,000, set him back months. The entire project will cost up to $1.2 million dollars, a price tag for which insurance companies are coughing up approximately two-thirds, he said.
"It's been a nightmare," Sabo said. "But I love this place. I hated to shut down, but I know this is an important piece of land."
Investors from Minneapolis offered what could almost amount to a blank check for the property, he said.
He refused.
Sabo is the second owner of the establishment since its 1934 opening as a drive-in featuring servers on roller skates called the Hasty Tasty. The back of the bar was added in 1957 after the tornado tore the roof off, yet strangely left the napkins and cutlery untouched on the tabletops.
Although his initial plans for a quick reopening were not realized, the time he's had to rethink the layout has had its benefits.
"All the waiting, making me jump through all the hoops, but now that it's taking shape, I'm glad I went through it all." Electricians, plumbers, and construction crews permitting, he p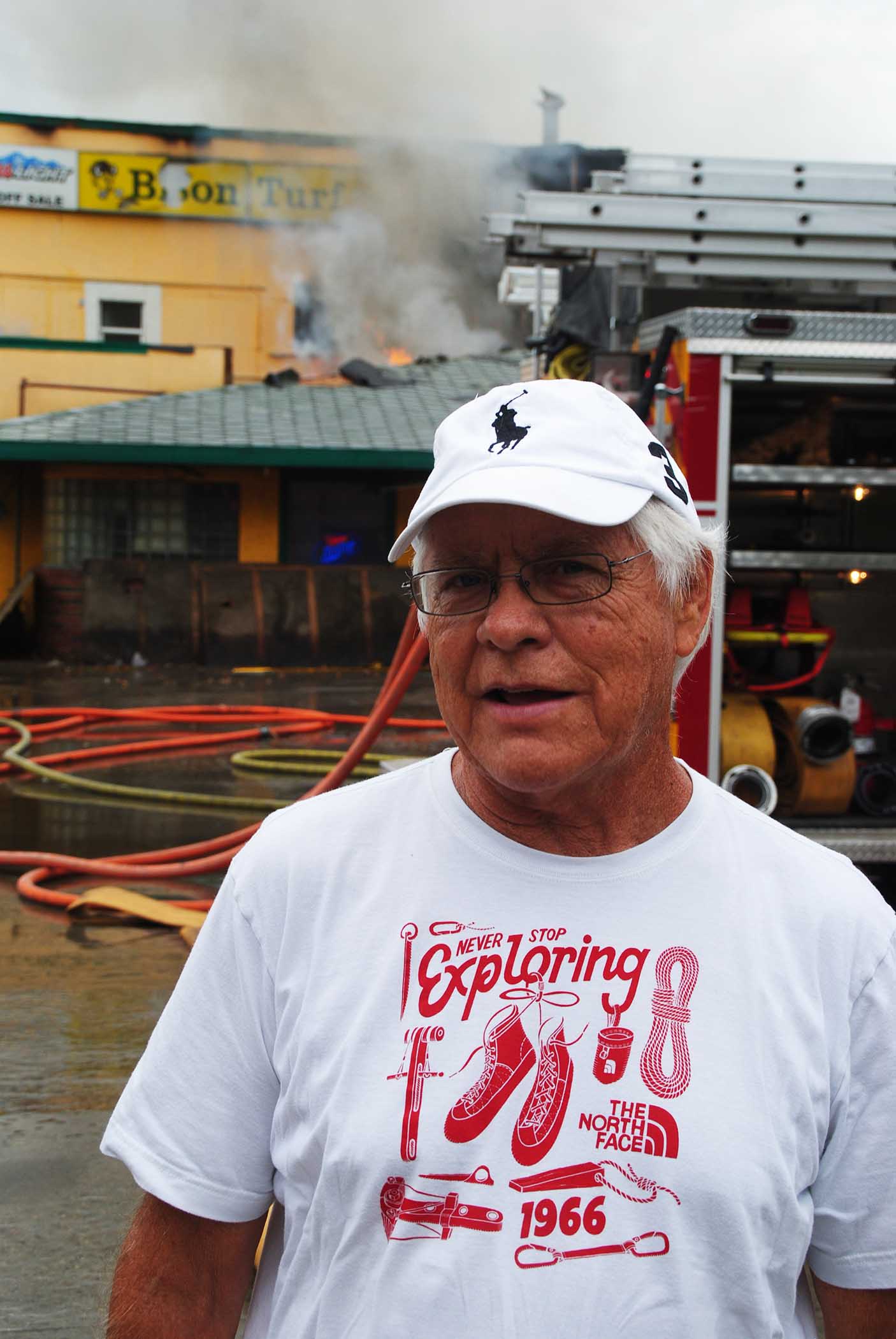 lans to reopen in June, in time for customers to enjoy an outside second-floor beer garden large enough to seat dozens of people. A room behind the outside area will feature sliding glass doors and a 14-foot-long 1932 mahogany bar built and formerly used in the Iron Range.
"I think it will be the best view of any rooftop patio in town," Sabo said. The view from the patio looking west includes NDSU president's house and manicured lawn, a busy one-way street teeming with cars, pedestrians, and college students.
Inside, both original bar tables - front and back - remain. Parts of the front facade also escaped damage from the fire, and he's mixing them into the establishment's new design. Although starting from scratch could have saved Sabo money, he wanted to keep the original curved glass blocks designed by a North Dakota State University architectural teacher in the front windows.
"I thought it was important to keep it," Sabo said.
The fire originated from a faulty exhaust fan, Sabo said. Years of collected grease helped turn the flames into a conflagration that firefighters spent hours trying to extinguish. The Bison Turf fire was one of the worst blazes in Fargo during 2016, Fargo Fire Chief Steve Dirksen told Fargo City Commissioners.
Downtown Fargo's fire station is the city's busiest, receiving 3,300 calls for help in 2016. As Fargo continues to grow, other city sections are catching up, Dirksen said, which has prompted the department to plan for two additional city response sections. In all, the city's fire departments responded to 243 fires in 2016.
"We had some significant fires last year," Dirksen said. "We had the Bison Turf fire last year, which kicked our fire loss numbers up, but cooking fires tend to be our biggest number of fires."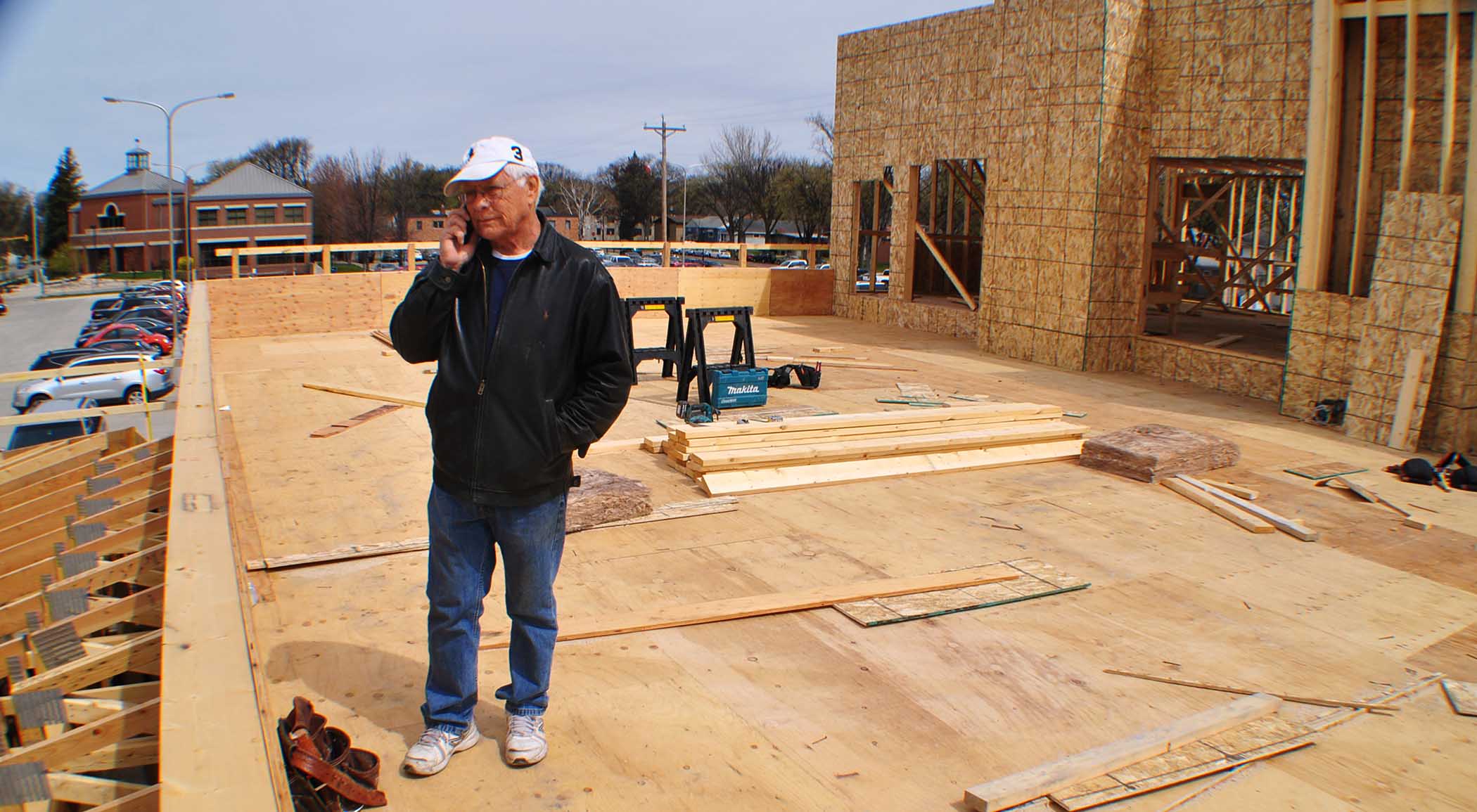 The city responded to a total of 33 fires sparked by cigarettes or from smoking materials. "Balcony fires and exterior fires are generally people-caused fires, it was either they were not attending to their cooking or carelessly discarding their smoking materials." Such fires saw a decrease from the previous year because of "Operation Butt Out," an educational program that attempts to raise awareness about cigarette smoking.
In 2016, the city also responded to a total of 82 building fires that caused financial losses to small family houses of $737,140. Bars and nightclubs suffered a total of $425,000 in damages. Fires caused $374,740 worth of damage to multi family homes, and $278,600 to restaurants.
Total losses due to fire damage in Fargo in 2016 were reported to jump to $2,744,485, a sizable increase in the recent downward trend for Fargo.
From 2012, which saw fire losses of $2,748,123, the city has experienced less and less damage caused by fire, reaching a recent low of $1,269,244 in 2015. Last year's spike was caused primarily due to structural damage, such as the July 2016 fire at the Bison Turf on North University.
Such an increase can affect insurance rates for city residents, Dirksen said. "We're one step away from being a Class 1," he said. An Insurance Service Office rating of "1" is the highest score a fire protection community can receive, with 10 being the lowest, according to Fire Service Info Network. Insurance Service Office agents rate cities and provide the information to insurance companies. Research is conducted on fire hydrant distances, firefighter numbers, response times, and training hours.
Currently in the USA, approximately 40 fire departments have achieved Class 1 status, according to the Fire Service Info Network.
With a goal of arriving on scene within eight minutes and 12 seconds from time of call, the Fargo Fire Department is ahead of projections with an average response 90 percent of the time of eight minutes and seven seconds, and fifty-five percent of the time at five minutes and 39 seconds, Dirksen said.
"We actually want to do better than that, traffic, congestion, icy roads, some of these things slow us down from time to time."
Medical emergency calls keep the Fargo Fire Department the busiest with nearly 6,400 calls in 2016, Dirksen said. Fargo Fire Department personnel began carrying NARCAN, an opioid overdose medication, since June 2016, and administered the drug 13 times, Dirksen reported.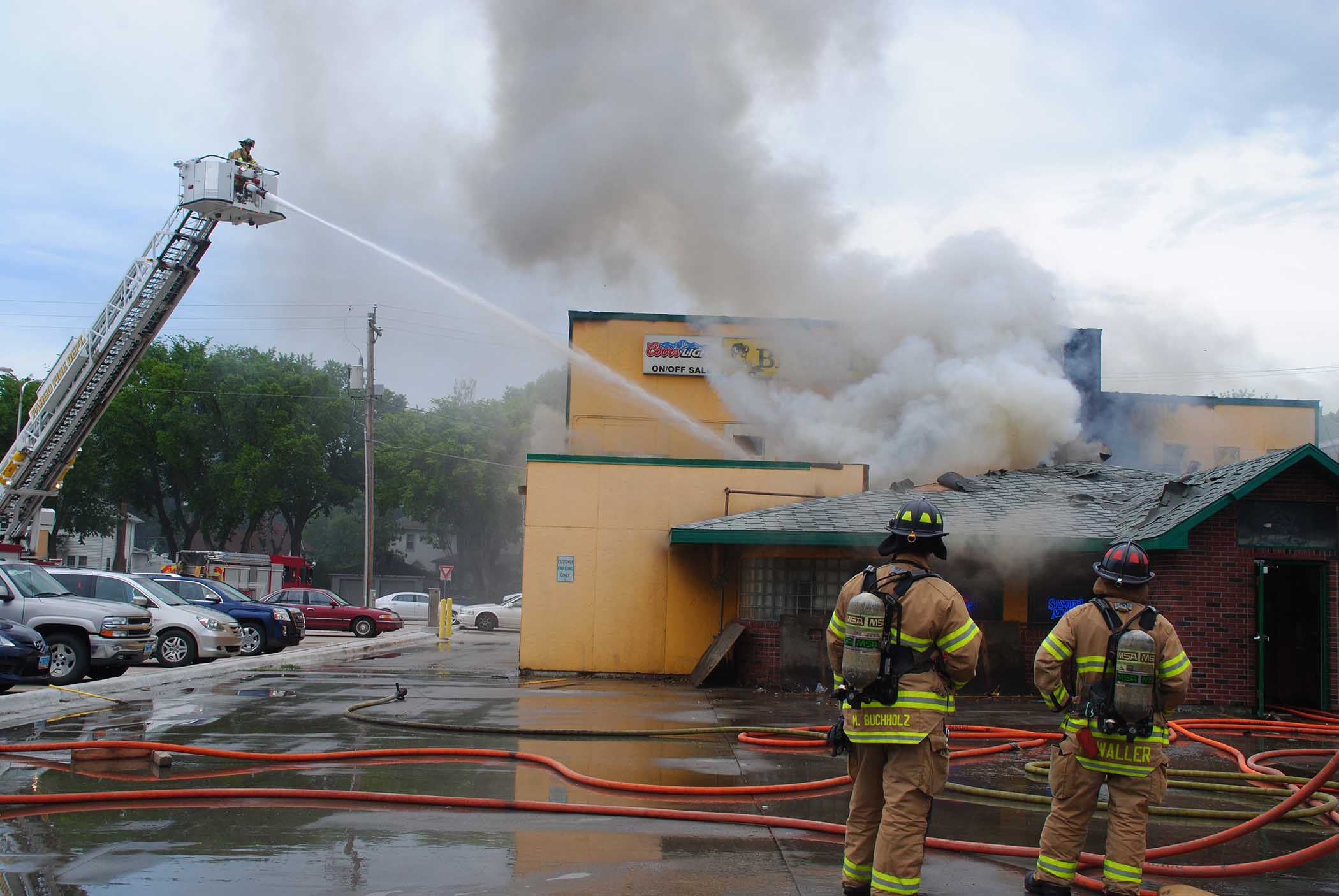 Sabo doesn't plan to alter the Bison Turf's menu, and wants to keep the same ambiance. During the daytime local residents make up most of his customer base, and it's usually after 10 p.m. when the college kids come pouring in, he said.
"It's really going to be much of the same thing: good hamburgers, low costing beers," Sabo said.