Brainerd man outnumbered and viciously beaten
by C.S. Hagen | .(JavaScript must be enabled to view this email address) | News | September 5th, 2017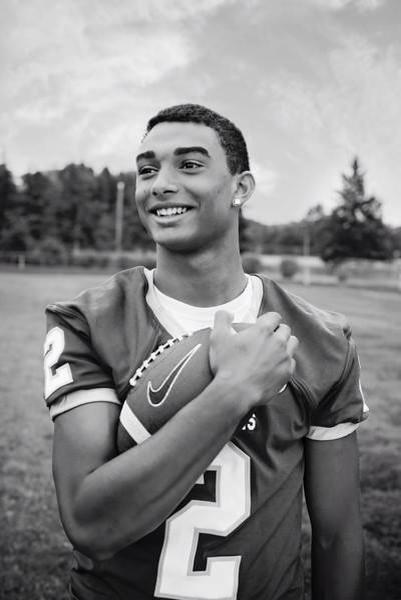 FARGO – A certified nursing assistant was attacked early Saturday morning near North Dakota State University after calling out men involved in a fight earlier Friday night, according to police and family reports.
Isaiah Smith, 21, was outnumbered and brutally beaten up, Smith's sister, Casey Droher, a site organizer for a YouCaring page to help her injured brother, said.
"His jaw was hanging from his face, broken in three places," Droher said.
Smith's father, Michael, currently in Missouri, said NDSU students were out Friday night celebrating the new school year and the upcoming football game, when someone put Smith into a chokehold from behind, and smashed his face into the ground. After that, Smith remembers little, Michael said.
Michael would not get into the specifics of the incident, but said a girl was also involved. "He's doing good, his spirit is not broken," Michael said. "His confidence and his strength, it runs deep. He will always back up the little guy, even in this instance. He's always referring to everyone else. When he initially talked to police he said 'Don't worry about me, make sure the girl is okay.'"
According to the department's policy, Fargo Police will not release the victim's name, but reported officers were dispatched to the Sanford Emergency Room at 2:13 a.m. Saturday to speak to a patient who was seriously beaten.
The North Dakota Human Rights Coalition plans to learn more of the incident to discover if the attack was racially motivated or a hate crime.
"Our officer arrived and spoke with the victim who stated they were near the park behind the T-Lofts by NDSU," Fargo Crime Prevention Officer Jessica Schindeldecker said in a press release. "The victim stated he saw two males who he believed were responsible for another assault the night before and 'called them out' in regards to the assault and they jumped him."
Police officers noted the victim had injuries to his face, but the victim told them "not to worry about him" and didn't want to file a report. Later that morning, the victim's mother alerted police that her son was in surgery, and asked what police were doing with the investigation, Schindeldecker said.
Three suspects have been interviewed, and the victim suffered non-life threatening but serious injuries, police reported. The case will be sent to the Cass County State's Attorney's office for consideration of future charges.
The YouCaring page asking for assistance for Smith reported an incident that matches police information. Smith's sister, Casey Droher, also the site's organizer, reported the condition of Smith's injuries.
"Fragments from his jaw bone were near his facial nerves, the surgeon had to pull each fragment out very carefully in order for the facial nerves to stay intact. His chin was broken, lacerated underneath. Teeth, what teeth? Isaiah will have lost more than half his teeth after this journey to recovery. The surgeon said this is the worst injury he's ever seen."
Smith's jaw is wired shut, his arm may also be broken, and he has a concussion, according to Droher.
Smith, from Brainerd, spent seven hours of surgery.
"Thank God for those surgeons, and thank God they took their time to piece my brother back together."
Back at home on Tuesday, Smith posted to his Facebook page.
"To keep everyone updated, I'm at home and taking this day by day. Cannot thank everyone enough for all the support, means the world to me and is keeping me going," Smith said. "Much love to everyone and appreciate all of you so much and am amazed by all the support and care you guys have shown my family and I."
Smith is listed as a certified nursing assistant at Sanford Health, previously attended North Dakota State University, and graduated from Brainerd Senior High School in 2014. According to Smith's Facebook page, he was an athlete in high school, playing football, basketball, baseball, and track.
Michael plans to come up to Fargo by the weekend or next week, to spend time with his son, he said. "It's hard, we're all looking at him and it's hard, but I'm very proud of my son. I'm blessed he's not dead. Where I come from, this is crazy, and it's a blessing that he's not dead or injured more."
When asked if he believes the incident was race related, Michael said he didn't think it was.
"My son, when it comes to racism, he avoids that," Michael said. "My son would not have picked that school if the kids there pursued that. Me myself, I'm not going to say it was a hate crime, it was kids handling things the wrong way. The individuals were all Caucasian, but I don't want it to come off as profiling my son."
His high school football team made the state championship one year, and played their last game at the Metrodome before they tore it down, Michael said. Before Smith started attending college, he had a pick of schools offering football scholarships, Michael said.
"He told me, 'Dad, I want to be a nurse.'"
"I asked him, 'Are you sure?' This just shows you that he understands who we are, he never wants to hurt people. These kids just had no idea, if they had only sat down and talked, they would have made a friend."
By Tuesday afternoon Smith's YouCaring account had raised $33,349 from 536 donors to help with his recovery.