FARGO - Recent attempts to curb the influx of refugees into Fargo fell flat Thursday when the Fargo Human Relations Commission announced its findings after a six-month study into the impacts of resettlement.
"The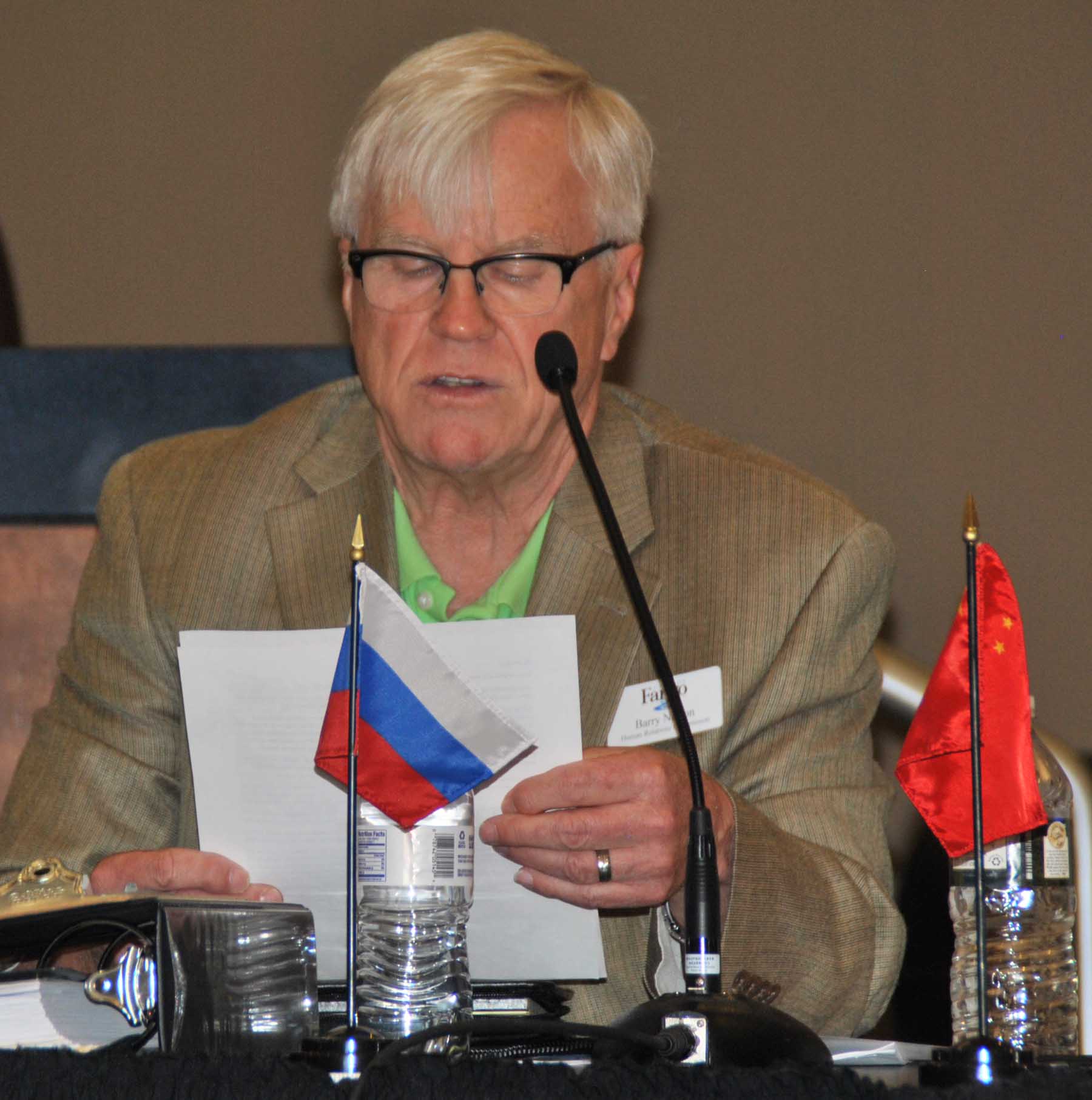 nature of the question posed to us was in direct opposition to our existence as set by city ordinance," Barry Nelson, member of the Fargo Human Relations Commission, said. The commission's mission is to promote acceptance and respect for diversity and discourage all forms of discrimination and was tasked with determining the costs of immigrants and refugees in Fargo.
The Refugee Resettlement in Fargo report was instigated by Fargo City Commissioner John Strand in October 2016 after City Commissioner Dave Piepkorn raised the issue one week after an approved budget was made. Piepkorn added the proposal into the city commission meeting questioning federal monies being used through Lutheran Social Services to settle refugees and immigrants in the Fargo area. Coincidentally, last October, reporters from Breitbart News, the "alt-right" online news forum formerly led by Steve Bannon, showed up at the meeting.
Despite a six-week notification, Piepkorn did not attend the meeting and was on vacation in Mexico, according to organizers of the Sponsoring Committee to Recall Dave Piepkorn. The petition to recall Piepkorn was approved recently by North Dakota Secretary of State Al Jaeger, and the committee is nearing the halfway mark for signatures needed to trigger a recall election.
"Piepkorn was the only commissioner absent from today's meeting," the Sponsoring Committee to Recall Dave Piepkorn said in a press release. "When we submitted our petition language for the recall, we specifically noted 'his refusal to accept facts when presented to him' as a major grievance. With his feet to the fire, Dave Piepkorn chose a vacation over accountability."
One person opposed to the recall cursed a Sponsoring Committee to Recall Dave Piepkorn organizer on the way out from City Hall.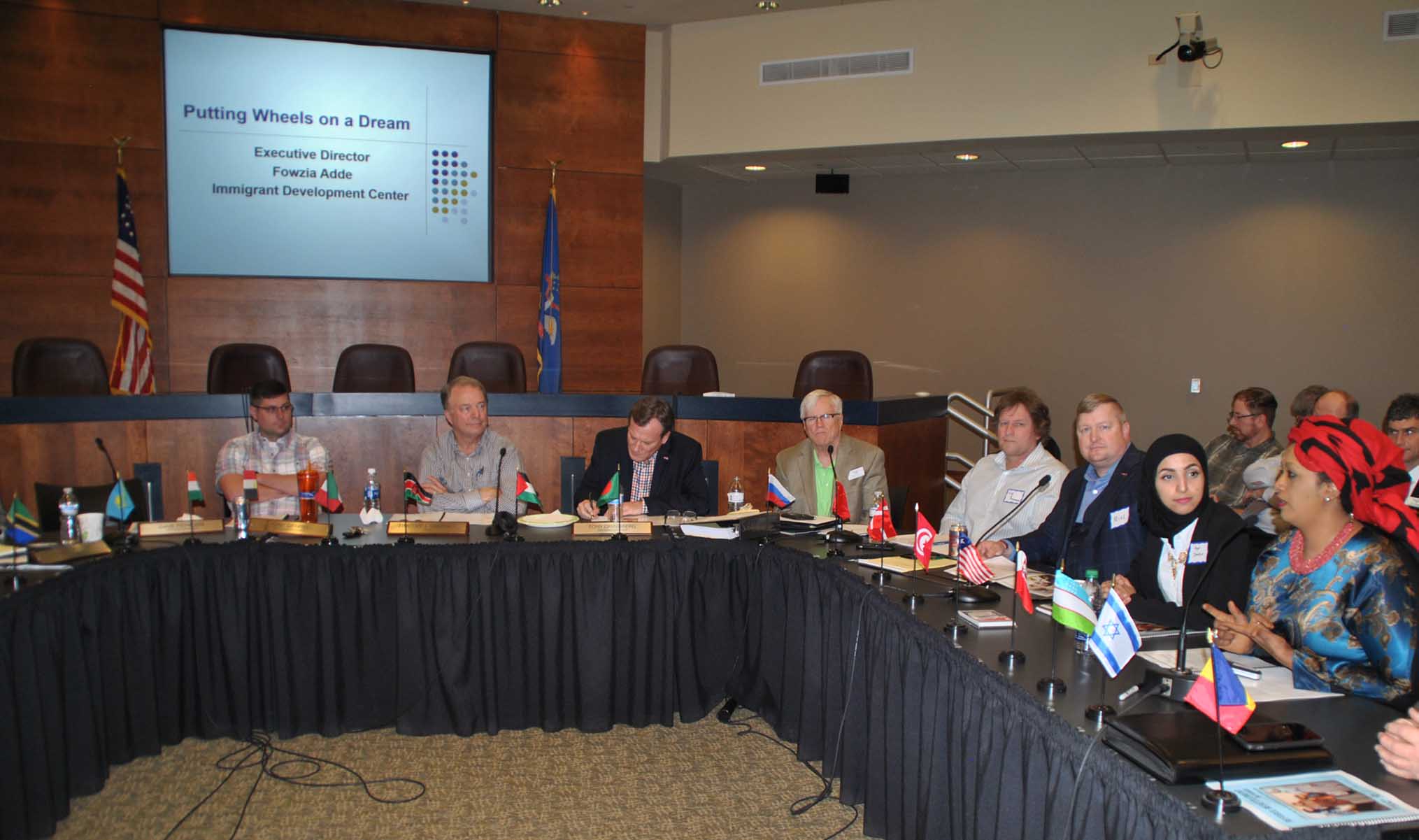 "The attempt to isolate residents in an attempt to identify costs is next to impossible and illegitimate without context," Nelson said. "In the context and level of our community assessment it appears that the positive financial and cultural impact far outweigh any initial costs of investment."
The issue of refugee resettlement is a political issue as much as it is a humanitarian one, Nelson said.
Although Piepkorn stated in October that he did not alert Breitbart News to the issue, and that his main concern was the city's financial impact of refugees, he also believed refugees were taking jobs away from Fargo residents.
"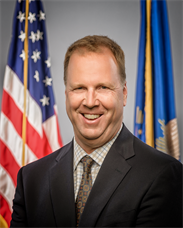 I'll get to the nut of it," Piepkorn said in October 2016. "I believe the refugees that come here, they have health care, they have housing, they have transportation all provided for them. They are competing against the people who live here making 10 bucks an hour, but they have a huge advantage because refugees have all those advantages. We're bringing in competition against the current residents and I believe that's hurting our low income people who live here. It's almost as if it would be better for them to apply as refugees and get benefits than to be an American citizen."
The Fargo Human Relations Commission disagreed.
Healthcare benefits are provided by medical assistance through federal government grants and administered through Lutheran Social Services, Dr. John Baird, M.D., public health officer for the Fargo Cass Public Health Resettlement Agency, reported.
New Americans, or refugees and immigrants, make up approximately three percent of North Dakota's population, according to the American Immigration Council. They are employers, taxpayers, and workers in fields few local citizens are willing to go, according to the Refugee Resettlement in Fargo report. Foreign-born residents contributed $542.8 million to the city's GDP in 2014, and have a spending power of $149.4 million, the report states.
A first generation immigrant is cost positive in North Dakota by approximately $3,250, and long term benefits are incalculable, according to the report.
During the meeting, testimonies were heard both on video and in person by business owners across the city, all who said refugees are helping local economy. Fargo has more jobs than the city can fill, according to city leaders and local business leaders. Some of the companies involved included the Holiday Inn, Sanford Health, Cardinal IG, the Greater Fargo Moorhead Economic Development Corporation, Rainbow International, and the Immigrant Development Center.
Approximately 65 percent of Cardinal IG's workforce are immigrants, Mike Arntson, plant manager, said. "They're not refugees anymore," Arntson said. "They've found a home. We hire the best qualified applicants that show up at our doorstep."
Arntson pointed to similarities between the fear mongering prior to World War II in Nazi Germany attributing high-crime rates and job losses to outsiders. "And boy, how shortsighted does that look 80 years later? So 80 years from now what are people going to say about us when they read about… Mayor Mahoney in a book?"
Mayor Tim Mahoney said more than 20 years ago Fargo couldn't attract many people to stay.
"This is a great report, I'm very excited about this," Mahoney said. "In the early 90s, Fargo was struggling as far as growth and development. We had a stagnant population. We weren't bringing people in, people were leaving our state. So when the governor at that time said we needed to bring people into our state, we needed things to happen here, a lot of us thought that was a dream that we could never fulfill.
"The reality is that in Fargo that dream has been fulfilled." Now, the Fargo area has approximately 235,000 residents, and the city is still growing, Mahoney said.
"To me, the things I heard most from new Americans is getting jobs, getting interviews, getting into the workplace, and soccer," Strand said. "Imagine if you come here and fill out an applica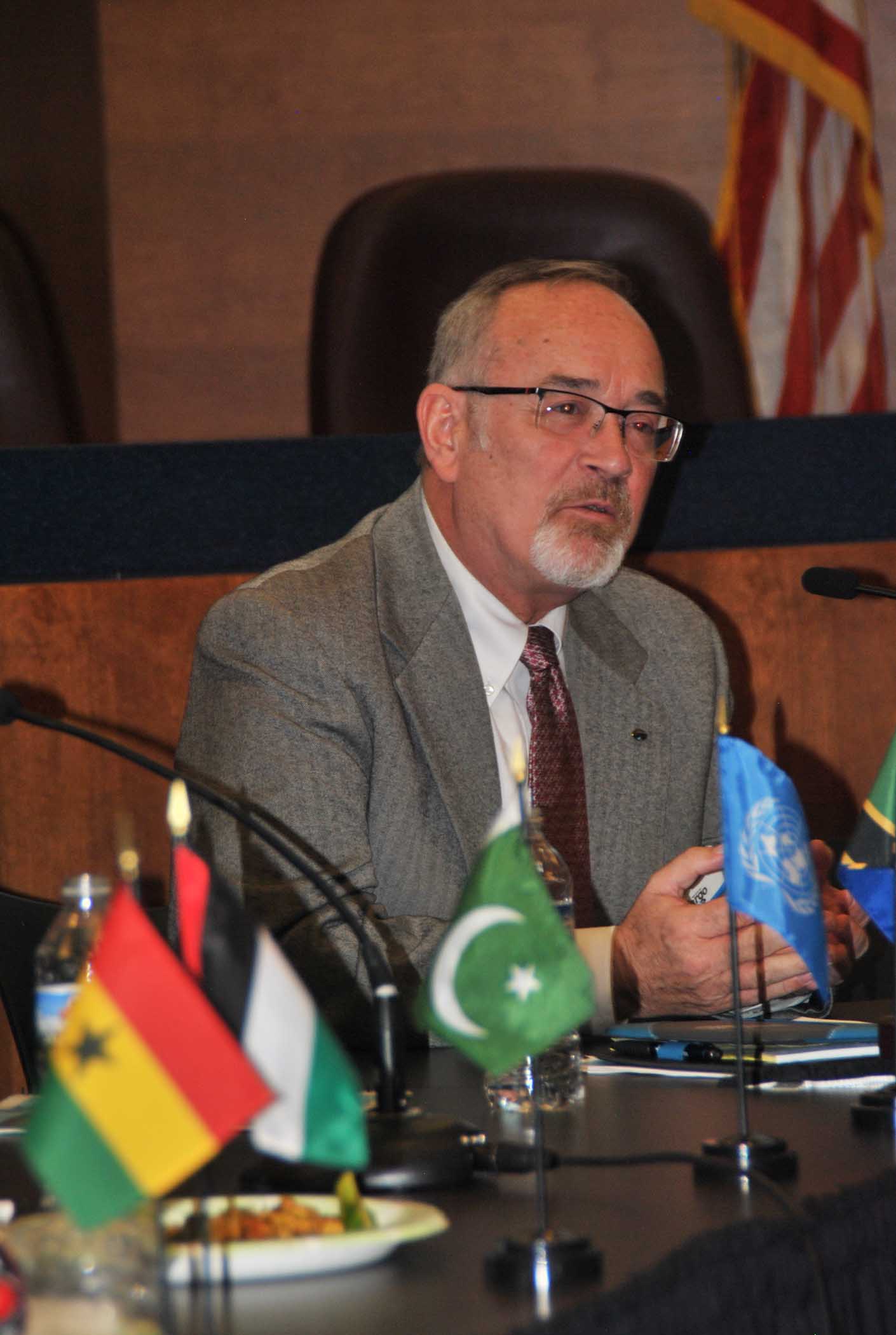 tion for a job, and they ask you, 'What's your work record here?' and you don't have one. 'What's your history of residences here?' and you don't have one. 'What's your citizenship here, do you have it?' and you don't have it. How do you get a job? You might have high level degrees from other parts of the world, but you can't even get that interview."
"I want to thank the community for showing up today," Strand said. "This is an opportunity for all of us and I want to acknowledge Commissioner Piepkorn for helping us decide to open this dialogue because it's needed and it's valuable. We're all in this together and we'll all be better for it in the long run."
"They should be commended for becoming active in our community," Cass County Social Services Director Chip Ammerman stated.
Charley Johnson, president of the Fargo-Moorhead Convention and Visitors Bureau agreed saying that from a workforce perspective, refugees are paramount to the city's betterment. Refugees go through extreme vetting before arriving in the United States, and local press has frequently not made the distinction between illegal immigrants and refugees, he said.
"I wish that some people who have been here their whole lives could go through that kind of vetting," Johnson said.
Schools are the epicenter of the community, Fargo Public Schools Superintendent Dr. Jeff Schatz said, but refugees still need more assistance through ELL or English Learner Language programs.
"Terminating or slowing down the refugee resettlement program would have a negative cycle of effects on the City of Fargo, both immediate and long term," the Refugee Resettlement in Fargo report stated. "Immediate effects would include further exacerbating the work force shortage, requiring more businesses to leave and/or outsource their operations. Long-term effects include economic slow-down due to a loss of business revenue and creating an inability to keep our younger generation in Fargo and/or attract new talent to the area."
Ayat Ibrahim was born in Iraq, and life was good for her and her family until the wars began. She waited in Syria for five years before being accepted to come to Fargo. She couldn't speak English, but now has only a slight accent. She encouraged Fargo residents not to be afraid, but to come and speak to them and learn what they've been through.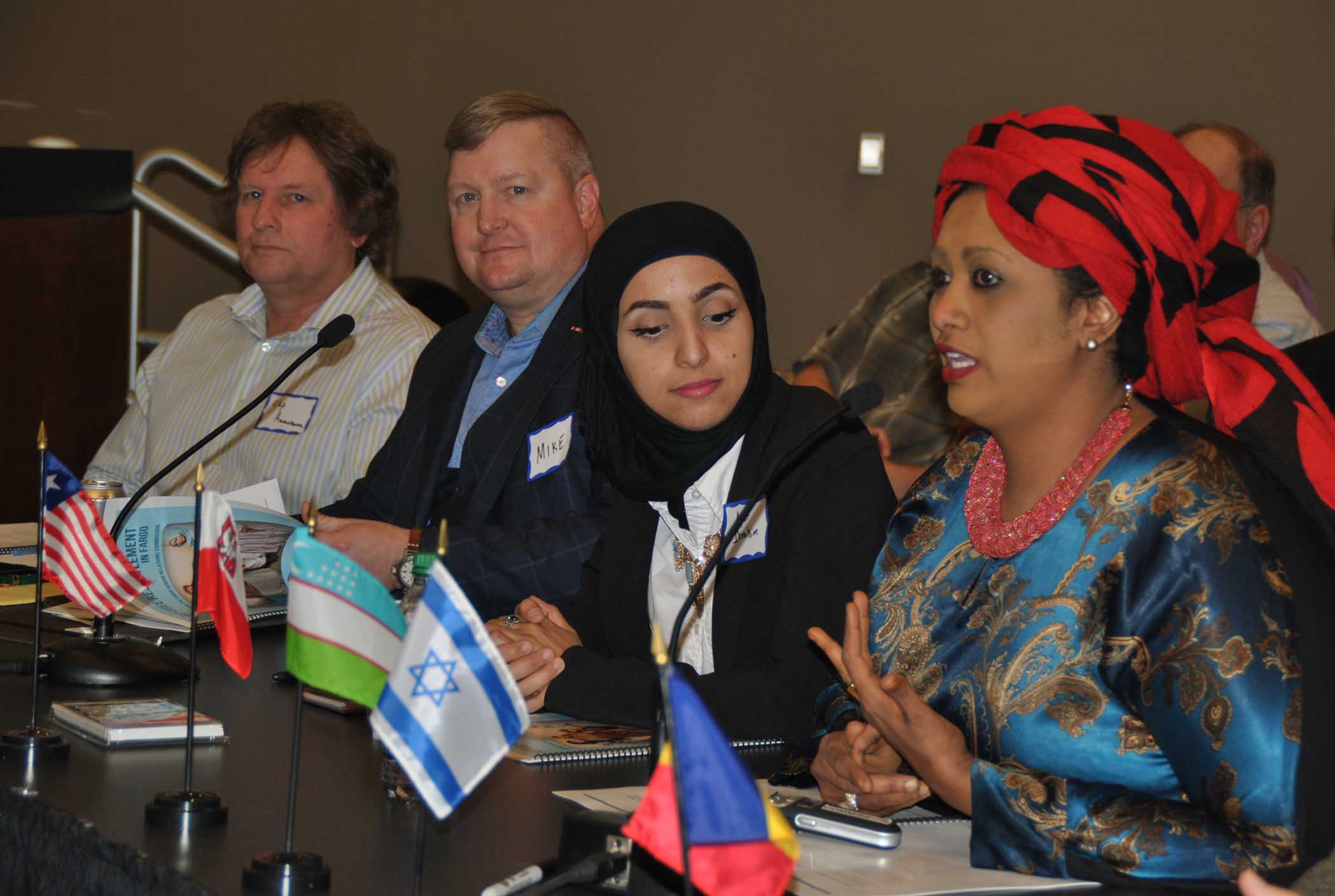 Fowzia Adde, executive director of the Immigrant Development Center, helps immigrants with small loans to startup businesses. "There are refugees that are better than me," she said. "New Americans don't come with a lot of credit, or a house, so I help them." She listed companies around town that started from nothing, such as the Fargo Halal Market and the city's first minority taxi service.
"They surprise us after two or three years," Adde said. "They make more than what I am expecting in my mind. It's a blessing to have new Americans, we just need to teach each other and learn from each other and heal this wound."
Adde couldn't imagine when the national controversy over immigration policies started that the conversation would start in Fargo. "We need to figure out how to make this community welcoming to everybody and not just new Americans."
Precise statistics are difficult to find, but new Americans are less likely to commit crimes than long term residents, Vince Kempf, Liaison Officer for the Fargo Police Department, said. After 25 years of service, and according to information provided by the American Community Survey, male immigrants are nearly three times less more likely to commit crimes that domestically born males.
"Everybody would feel more at ease with these issues if they would just go out and meet people," Kempf said.
"This shows that the community is interested and engaged, and a really good reflection of who we are," Nelson said.
"I'm not a big conspiracy theorist, I got thick skin," Piepkorn said last October. "But I'm already getting criticized. I think this is an issue around the country, it's not just only in Fargo." At the time, he believed 80 percent of Fargoans were behind his concerns.
"I really welcome us having this process no matter however uncomfortable it is at times," Strand said last October. "It's putting Fargo in a light that I'm just not real proud of. When I read in Breitbart.com that I'm the one with an agenda, and they're quoting you [Piepkorn], that just startles me, frankly. The way we present our community is so important. I think the news will be good in the end, and i think that good news will prevail, and I think the good news will contribute to Fargo being perceived again as Fargo friendly, a welcoming, inclusive, diverse, forward moving, loving community."