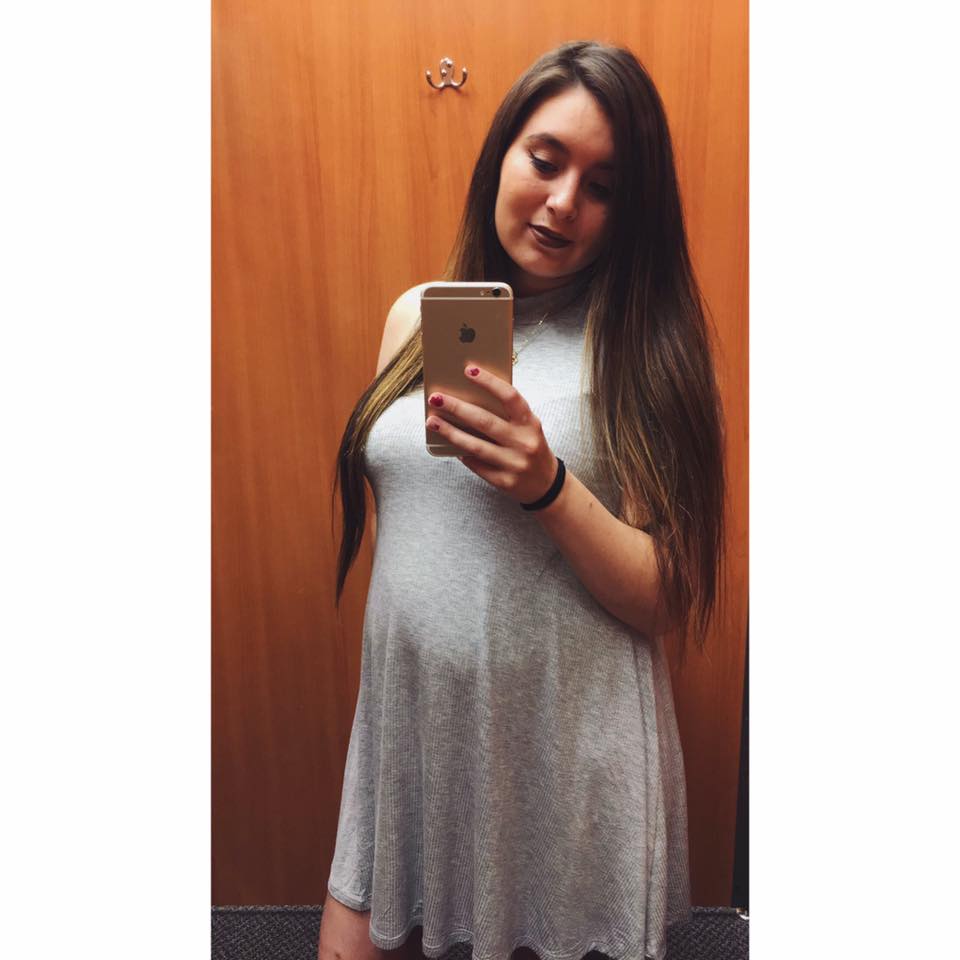 FARGO - Brooke Lynn Crews tricked Savanna Marie Lafontaine-Greywind into climbing the 24 steps up to her apartment, according to a charging summary released by Cass County State's Attorney.
Crews told police she planned to teach Greywind, who was eight months pregnant, how to self-induce childbirth by breaking her own water, and led her up to Apartment 5, 2825 9th Street North, on August 19. After the lesson, Crews told police Greywind left, then returned around 3:30 a.m. on August 21 to give her the infant child.
The account from William Henry Hoehn, live-in boyfriend and alleged accomplice, differs. Hoehn came home from work on the day Greywind went missing, at approximately 2:30 p.m., and found Crews cleaning up blood in their bathroom, the charging summary stated, adding that the information was told to a Fargo Police detective.
Crews then held up Greywind's child, now named Haisley Jo, and told Hoehn, "This is our baby, this is our family."
Hoehn admitted to cleaning up by removing garbage bags containing bloody towels and his own bloody shoes, and disposed of them in an apartment building dumpster in West Fargo, the charging summary stated.
The two suspects' stories differ.
Crews admitted to police that she had taken advantage of Greywind in an attempt to obtain her child, and possibly keep the child as her own, the charging summary stated. She knew she had multiple opportunities to turn the child over to law enforcement or the Greywind family, but did not, because she knew Greywind was reported as a missing person.
B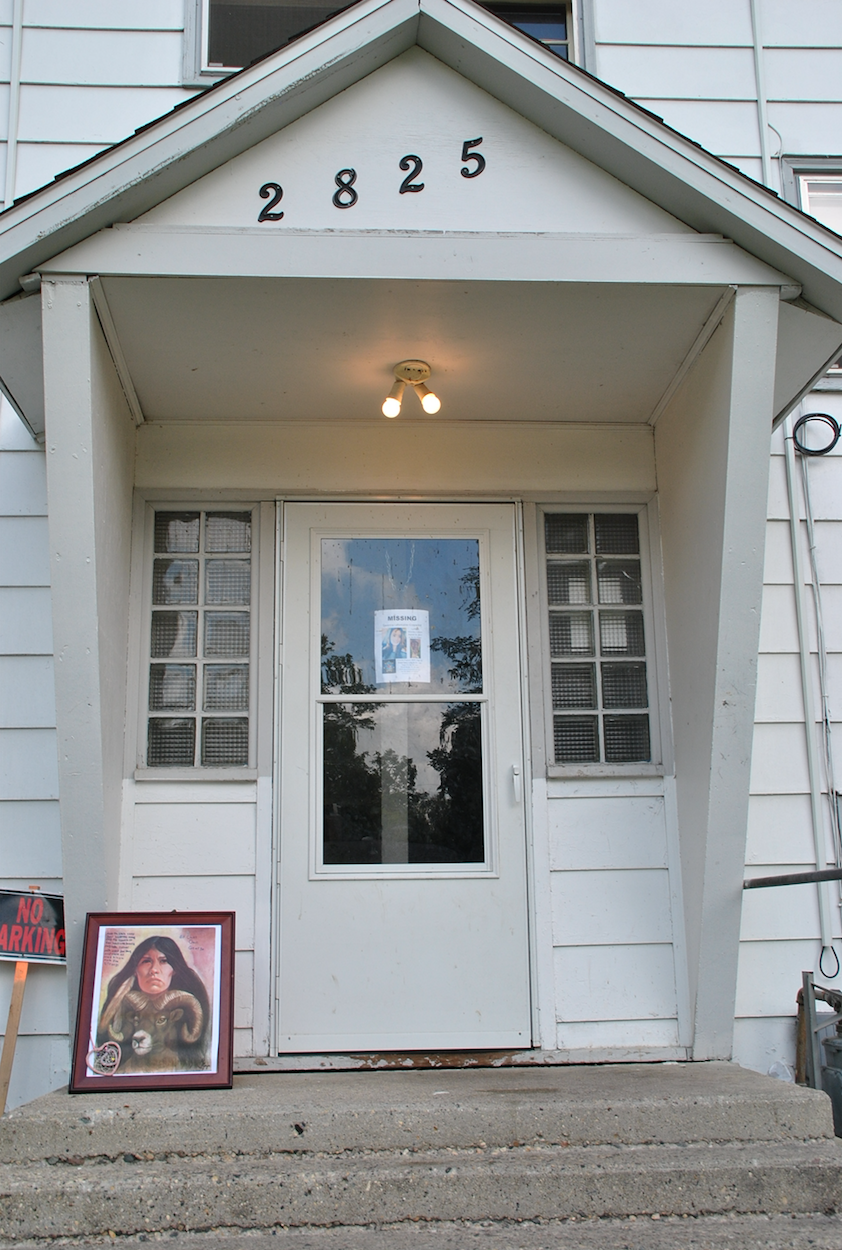 oth suspects, arrested on August 24 before Greywind's body was found — wrapped in plastic and duct tape, snagged on a tree in the Red River — lied to police. Police would not confirm if the case is one of fetal abduction at this time, but said the crime was especially brutal.
"As law enforcement, through our investigative efforts we will continue to pursue justice for Savanna," Fargo Police Chief David Todd said during Monday's press conference. "Savanna was the victim of a cruel and vicious act of depravity."
Fargo Police Department received preliminary autopsy results from the Ramsey County Medical Examiner in St Paul, Minnesota on Tuesday, confirming that Greywind's death was due to "homicidal violence."
The definition of homicidal violence is that the victim suffered more than a single type of injury or a series of injuries leading to death, according to a researchers at the Center for Homicide Research.
Haisley Jo, Greywind's daughter, is still in the custody of Cass County Social Services, according to police, who are also waiting on the results of a DNA test.Cass County Social Services Director Chip Ammerman could not speak specifically about Haisley Jo, but said generally, priority is given to the surviving parent.
"And there has to be a reason why they couldn't care for the child, or that they would be a risk to that child," in order for Social Services not to give the child back to the surviving parent.
"Legal fraternity or maternity has to be established," Ammerman said. "In a case of paternity that has to be established and recognized by the court, then we would do an assessment of the ability of that person to care for the means of the child.
"Also, if we are able to identify a family system, then we would contact the family, and find an appropriate caregiver in that family system," Ammerman said.
Bail for Hoehn and Crews has been set at $2 million cash only, each. Hoehn's first court appearance is set for October 4, at 9 a.m., and Crews for September 28, at 1:30 p.m.
At the same time Greywind's body was found Sunday, police also began investigating a possibly linked crime scene at an abandoned farmhouse in Clay County.
Monday night, family, friends, and hundreds of supporters gathered at Mickelson Park in North Fargo to honor Greywind's memory, asking people to install red light bulbs on their front porches. GoodBulb is selling red light bulbs all week and donating all proceeds to the Greywind family.
Cass County or federal court?
Cass County State's Attorney's Office filed three charges against the couple on Monday: class AA felony of conspiracy to murder Greywind, a crime punishable by up to life imprisonment without parole, a class A felony conspiracy to kidnap the infant child of Greywind, punishable up to 20 years in jail and a $20,000 fine, and then a class A misdemeanor conspiracy to mislead the police investigation, punishable up to one year in jail and up to a $3,000 fine.
Whether or not the case will be tried in a federal court is too early to tell, Cass County State's Attorney Birch Burdick said, as prosecutors and police say various agencies from North Dakota and Minnesota are now involved. So far, the Fargo Police, West Fargo Police, Moorhead Police, Cass and Clay County sheriff's departments, North Dakota's Bureau of Criminal Investigation, and Minnesota's Bureau of Criminal Apprehension are involved with the investigation.
"As you can see, this is a complex investigation that involves more than one jurisdiction," Todd said.
Another issue that must not be overlooked during the upcoming proceedings is that the Greywinds are registered Native Americans with the Turtle Mountain Band of Chippewa Tribe. Many believe Greywind's case, and any other case of a Native American women who is murdered or has gone missing, should be tried in a federal court, where the death penalty could apply.
"One of three Native American women go missing every year," Ruth Buffalo, a member of the Mandan Hidatsa Arikara Nation and the City of Fargo's Native American Commission, said. "And those statistics are not accurate because a part of the cases go unreported. If and when we go missing, it should go straight to federal, not the state."
Native American tribes were placed on reservations and declared sovereign nations in the 19th century, where they are allowed, within limits, to govern themselves, a right that was reinforced by the Indian Tribal Justice Act of 1993.
"We are not your average citizens, we are dual citizens, and should be treated as such," Buffalo said.
Before the United States fought the Revolutionary War or wrote the Declaration of Independence, many founding fathers knowing only European totalitarian rule, saw tribal government as something to be admired, and eventually modeled the US Constitution after the constitution of the Seven Iroquois Nations, or the "Great Law of Peace," according to the Native American Caucus.
Current laws are complex and layered, disputes between states and tribal nations are frequently arbitrated by the federal government as tribal nations do not see themselves as completely subservient to state governments, recognizing the federal government as a respected equal, commonly known as the Great Father. The United States has a moral responsibility to protect Native Americans, and only Congress has plenary power over tribal nations, which means that Congress has the ultimate right to pass legislation governing Native Americans.
The relationship between tribal nations and the state can become strained at times, but both have a range of common interests, including the sharing of responsibility to use public resources effectively, to provide education, healthcare, and law enforcement, and to safeguard the environment while providing diversified economies, according to the National Congress of American Indians.
For now, justice for Savanna is in the hands of the Cass County State's Attorney, but that could change. Burdick and his office are in close contact with the Department of Justice and US Attorney Christopher C. Myers, Burdick said.