​Embracing the Midwest in the southwest
by Sabrina Hornung | .(JavaScript must be enabled to view this email address) | News | March 28th, 2018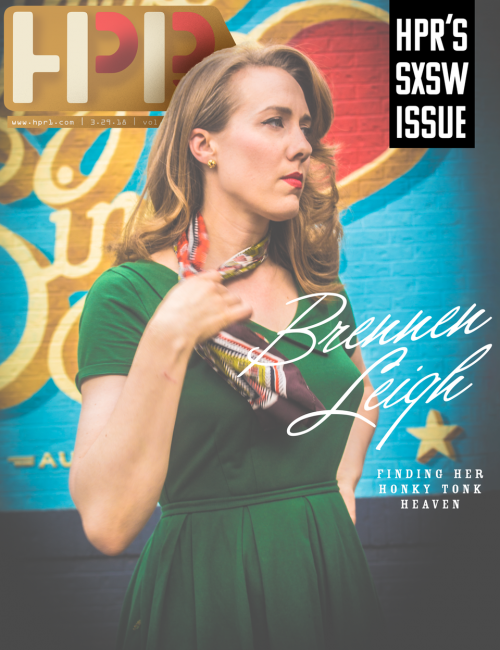 Moorhead, Minnesota native Brennen Hulbert, maybe now better known as Brennen Leigh, has become a fixture of the Austin music scene. The country music songstress moved to Austin at 19 and has made quite the name for herself in the 15 years that she's been on the scene bouncing between there and Nashville.
Since then she has found herself writing for big-name acts in Nashville, tours the United States and Europe, and the late great Guy Clark even sang her praises by saying, "Brennen Leigh plays guitar like a motherf*****."
We had a chance to catch up with Brennen before her gig at Threadgill's, a local hangout and unique Austin venue with its own fair share of local music lore and southern fare.
High Plains Reader: How did you end up in Austin?
Brennen Leigh: I've been here for 15 years...it was either going to be here or Nashville and it really just ended up with me being here for no particular reason other than the fact that I was charmed by it. I have spent a lot of time in both places to be completely honest--full disclosure, I'm a resident of both right now.
There's country music here, honky tonk, old country culture here, dance culture, Mexican culture and that is awesome. I really love the most Texas things about Texas. Austin is cool--it's its own city. It's the liberal city in Texas.
HPR: How did you cut your musical teeth?
BL: My brother and I played together in high school. I'm sure we played Ralph's...Kirby's, the Trentino when it was still there -- that was our place!
We traveled… When I was in high school we had a residency on Wednesday nights in Grand Forks that went until 1am. I remember coming back and blowing the smoke out of my hair out the window then going to school the next day.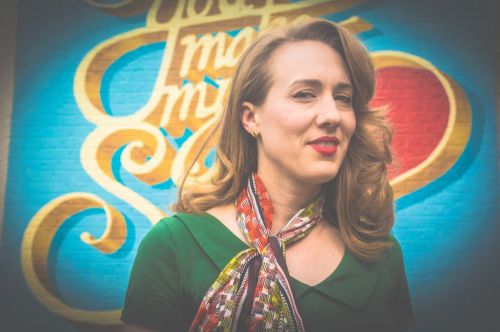 My mom's like-- "I can't believe I let you do that!" We did a lot of playing in the summer and on the weekends when we were kids.
I moved here and I think I learned a lot here because it's a great musical community. There were a lot of people I looked up to when I got here, who took me in and helped me and were generous to me.
So now when I play somewhere else -- I play overseas a lot -- in England they'll say (she imitates an English accent) "You're so Texas." It's funny because I'm not from Texas. I don't want to disappoint them -- I'm very proud of my midwestern-ness...It takes a while. For a while I felt that with country music you can't have a yankee accent. Screw that! Now I'm super proud to be from Minnesota.
HPR: You have a few songs that show a strong Minnesota identity…
BL: It's crept in over the past few years--I've been homesick. Someday I'll do a themed record, where that's what it's about, the prairie, once I've got enough songs. I've probably got eight or ten.
HPR: What do you miss the most about home?
BL: I like being able to see for about 500 miles (laughs). I'm sure I romanticize it a little bit because it's where I grew up. I miss family, friends, and winter. We get down to about 20 for a few days and everybody covers up their roses.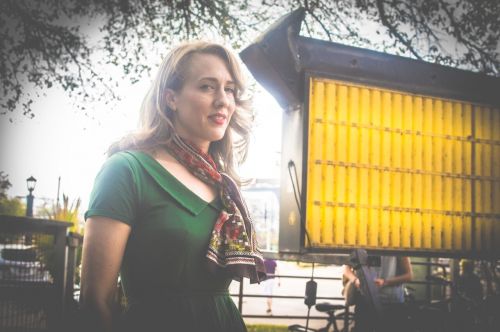 HPR: You've done some writing for Lee Ann Womack, Sunny Sweeney and more. What do you think put you on their radar?
BL: I would say longevity--if you don't quit eventually some people will get used to you being there. They will accept you as an establishment of sorts. I've just been doing it for a long time. All I've done is play and make records. It's all I've ever done! I have a publishing deal now with a publisher in Nashville. I just signed on with them in February last year. We've started some good tours and go to Europe once or twice a year.
HPR: We've heard that you have quite a following in Europe, more specifically Norway! Is that true?
BL: We've been in Norway a lot, which is awesome. If I had to leave the U.S. for some reason, I would go there. Norwegians are just special people. They love country music and they love songwriting. I've been there 12 or 13 times and done some festivals. I've been to England five or six times. We're about to do our second Irish tour!
HPR: You were recently awarded an Ameripolitan Award for female honky tonk artist. Congratulations! What was that like?
BL: This was actually the third time I was nominated. Dale Watson puts together these award shows, one every year and it's everything that falls into the category that isn't mainstream country. He has a honky tonk category, western swing, a rockabilly category, and an outlaw category that is exactly what it sounds like. Then they have a big show in addition to the awards -- like Reverend Horton Heat was there.
Lloyd Green was there -- that was my favorite part. He played steel [guitar] for Charlie Pride, Johnny Paycheck and people like that for decades. He's a legendary steel player. It was in Memphis at the Graceland Guest House.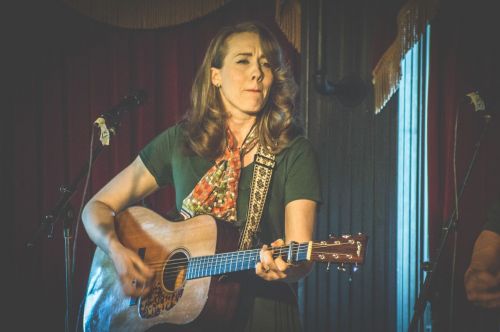 HPR: I saw Dale Watson's Instagram post that there was a bit of backlash that resulted from moving the awards to Memphis rather than its/his home in Austin?
BL: It used to be at the Paramount in Austin. It was cool because it was on the way. We knew we'd be in Nashville that week so it was just a short trip for us.
I can understand where he's coming from. There's been some talk about him leaving Austin, like oh yeah, we're really screwed if Dale's leaving Austin. He's one of the most successful musicians in Austin. There's two sides to that.
I think it can be very difficult. On one hand you can pretty much know how much money you're going to make. You can play every night and never leave town. I know people who've done it for decades. But for those of us who don't want to do that, I for one am aging out of wanting to play every single night of my life. You have to tour to find sustainable work that isn't playing every night in the same town.
We have the Health Alliance for Austin musicians, the SIMS foundation and things like that that really help us. We get our healthcare covered for eligible musicians by the Health Alliance, but you have to qualify, and when I say qualify, you're under a certain income level, which sadly most of us are.
HPR: Speaking of awards, word on the street says you were the champion of the 1993 Vergas Loon Calling Contest.
BL: (laughs) I was ten years old and I won the Vergan Minnesota Loon calling contest. It was a huge deal, I beat out all of the adults and won $40. It was amazing! It was supposedly quite impressive, my parents used to embarrass me by making me do it at weddings.
HPR: Can you still do it?
BL: (laughs) I can't--my voice must have changed!