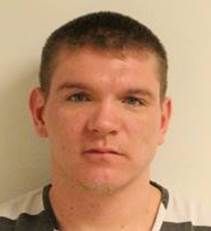 FARGO – Police and the U.S. Marshals Service reported a 29-year-old man convicted of manslaughter escaped while on a court-ordered furlough from federal custody and is on the run.
Sean M. Schroeder, from Dunseith, walked away from Center, Inc. at 123 15th Street, North Fargo on June 13, according to Fargo Police. He is approximately five-feet-five inches tall, weighs 165 pounds, and did not have access to a vehicle when he absconded.
Schroeder pled guilty in February this year to voluntary manslaughter when he "violently caused the death of another person," a police press release stated.
"The Fargo Police Department believes Schroeder does present a public safety risk due to his history of violence and drug use," the press release reported. "Please do not approach Schroeder if you encounter him, but rather notify law enforcement."
Tips can be called in to (701) 241-5777, or text messages to (701) 730-8888.