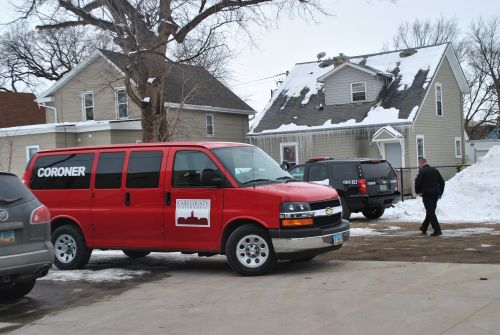 FARGO – Police arrested a man early Friday morning after he turned himself in for an apartment homicide in a north side apartment building.
Daniel Benjamin Habiger, 29, was arrested at Holiday Gas Station at 10th Street and 19th Avenue North after making a call to the Red River Regional Dispatch, Fargo Police Chief David Todd said. Officers were also dispatched to the apartment complex at 701 10th Street North, where a dead person was found in Habiger's apartment.
On Saturday, police identified the name of the victim as 32-year-old Jarryd George Heis. An autopsy is being conducted on Heis's body, police reported.
"The caller reported that earlier in the morning he had been involved in a physical altercation… that resulted in another man's death," Todd said during a press conference. "He is being arrested as a suspect in this apparent homicide. The State's Attorney's office is working with us regarding the charging of the appropriate offense."
The incident is not the first time police have been sent to the apartment complex in recent months, Todd said. In January, a masked man knocked on a door in the apartment complex, and assaulted occupants, according to police. One of the victims said he had been shot, another reported head injuries.
Police have not made any arrests in the January shooting, Fargo Police Lieutenant Jason Nelson said.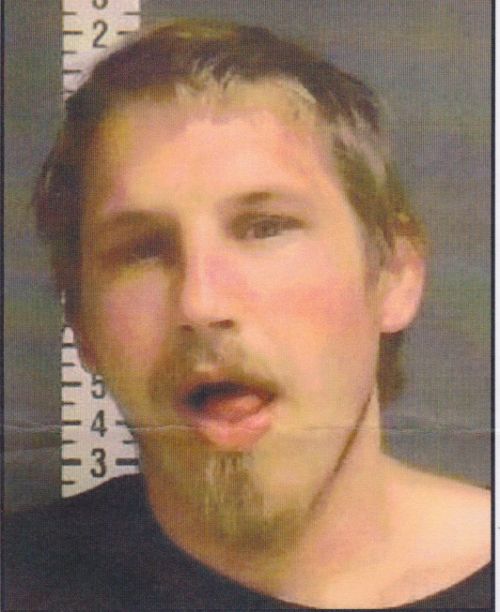 "We have been to that apartment building, yes, but I don't know how many times," Todd said. Todd doesn't see any connection to the shooting that occurred at the same complex on Friday to the crime committed in January.
Police canvassed the entire neighborhood, dug through dumpsters, and talked to neighbors and possible witnesses. By noon, more than six hours after the arrest, yellow police tape sequestered the apartment building.
Police are looking for a witness, David Patrick Williams, 45, a homeless person, and not considered a threat, but was possibly in the apartment when the killing occurred, Todd said. Any information about Williams's whereabouts can be called in at (701) 235-4493.
Cass County State's Attorney Birch Burdick said it was premature to ask about what charges would be filed against Habiger.
"He will be taken and booked into the jail, there is some law in the country about how long we can keep somebody who is in custody without a determination as to probable cause for continuing to detain them," Burdick said. "We'll make a determination if there is probable cause to detain them, and I anticipate that is what we'll probably do in this case."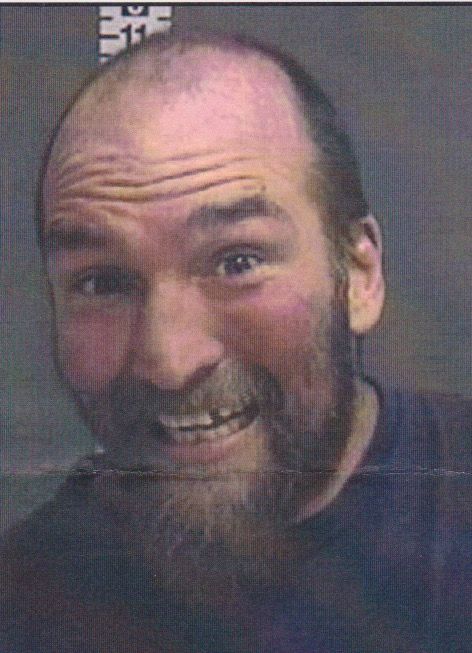 Habiger will likely face his first court appearance on Monday afternoon. He has a page-long rap sheet in Cass County of crimes that include aggravated assault, criminal trespass, simple assault, careless driving, resisting arrest, and his most recent charge in July 2017 of criminal trespass and disorderly conduct.
The possible witness, Williams, also has a lengthy criminal record including robbery, burglary, attempting to elude police, shoplifting, panhandling, criminal trespass, and assault, according to North Dakota Court Records.
According to North Dakota Court Records, Heis also has a criminal record including assault charges, drug charges, theft, and disorderly conduct.