'North Dakota just got punked'
by C.S. Hagen | .(JavaScript must be enabled to view this email address) | News | September 29th, 2017
BISMARCK – Since 1977, the anti-bribery provisions of the Foreign Corrupt Practices Act have applied to all U.S. persons, except, apparently, Dakota Access Pipeline, LLC.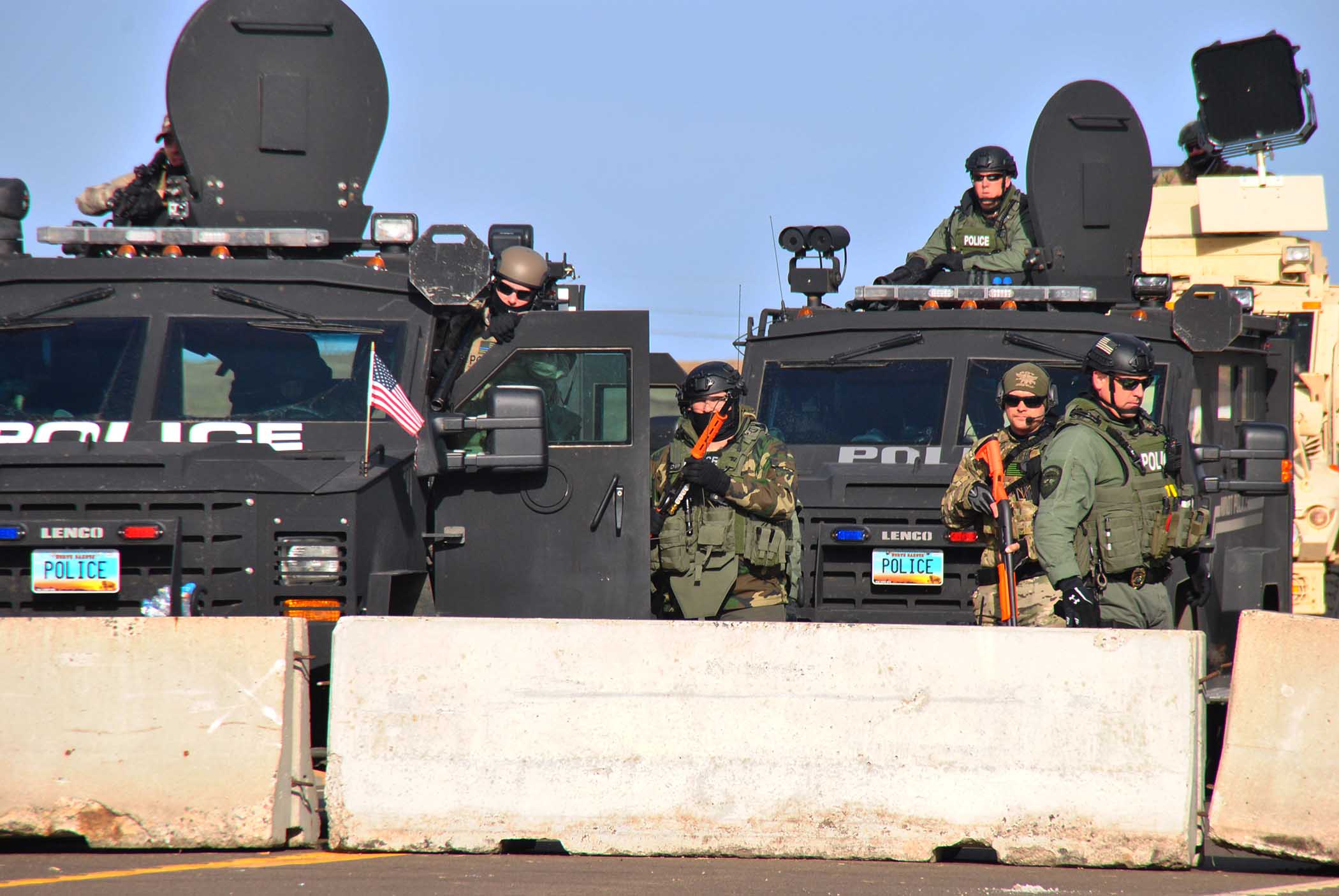 On Thursday, the subsidiary son of Energy Transfer Partners wired $15 million to the state-owned Bank of North Dakota to "help retire debt incurred by the state as a result of its response to the Dakota Access Pipeline Protests," Governor Doug Burgum announced.
The money will be used to pay down loans, totaling $43 million, taken out by the North Dakota Department of Emergency Services. Already, the state has accepted a $10 million grant from the U.S. Department of Justice to reimburse law enforcement, which leaves another $18 million still unpaid.
Although the FCPA focuses mostly on foreign corruption, the act's nationality principle section applies to all U.S. citizens, anywhere in the world.
"It's our responsibility to protect our law enforcement, the workers and our citizens, and as a state we did that, incurring substantial debt," House Majority Leader Al Carlson said. "We are appreciative of Dakota Access, and this donation and the fact that oil is flowing through the pipeline are a testament to their commitment to our state. We are still hopeful the federal government will pick up the remaining $18 million."
Bribery, according to dictionaries, is the offering, giving, receiving, or soliciting of any item of value to influence the actions of an official or other person in charge of a public or legal duty, or a gift bestowed to influence the recipient's conduct.
"Of course it's a form of bribery, all wrapped up in a cover story about being good citizens and seemingly positive public relations," attorney Russell Myhre said. "Think of the situation with HHS Secretary Tom Price, offering to pay $52,000 for his 'seat' when the real cost of those private airplane charters is over $1 million. What I am anticipating is a public relations campaign for the Standing Rock Sioux Tribe to pay the other half of the costs associated with the protests. Naturally, the tribe will be both unable and unwilling to pay, for many reasons, but I would anticipate that this refusal will be used for political purposes. After all, why is DAPL only paying for half the additional costs?"
"Its no surprise that North Dakota accepted the payoff," Lissa Yellow Bird-Chase said. "We all knew this would happen."
Yellow Bird-Chase spent weeks at the Standing Rock camps, and is the founder of the nonprofit group Sahnish Scouts of North Dakota, a citizen-led organization dedicated since 2014 to finding missing people for their families. Sahnish means "the people" in Arikara.
"The kicker was just before this all came out how North Dakota started to inflate their costs, even after the whistleblowers already stated the books had been cooked," Yellow Bird-Chase said. "This state is all about money. No honesty or integrity whatsoever. Our motto should be the 'Shame State.'"
"This validates what we witnessed of hired militia, hired mercenaries, hired National Guard, hired police, and violations of state and federal law, international law, an act of war… the breaking of promises, and not to honor a federal promise the government had with the indigenous people," founder of Digital Smoke Signals Myron Dewey said.
Dewey is a drone operator and filmmaker. He has seen the devastation to the Paiute way of life in Nevada by big mining interests. Rivers have dried up. The fish have been poisoned, which altered his tribe's future; for the Paiute, which means trout eater, once depended on fish to survive.
"To see this exchange of money is an exchange of acknowledgement of what we have been seeing this year and last year has been validated," Dewey said. "It really hurts. There's no accountability. And for this to be done in the open, like on Backwater Bridge… it just blows me away."
Ruth Buffalo, from Fargo, and a member of the Mandan Hidatsa Arikara Nation, asked if the same amount of monies will be donated to help communities whose health will be affected after the pipeline leaks.
"It's a timely gesture while many U.S. citizens still face trials for exercising their constitutional right to free speech," Buffalo said. "Just last week, North Dakota announced water protectors may not be allowed to use out-of-state attorneys for their cases, yet the state of North Dakota gladly accepts money from outside economic interest entities.
"This sends a clear message that profits matter more than people's lives," Buffalo said. "After witnessing the use of excessive force by the militarization of law enforcement within the state of North Dakota, and their out-of-state partners, this recent news of the donation from DAPL raises a lot of questions, but it's not surprising. Someday the health of humans will matter more than economic interests and profit."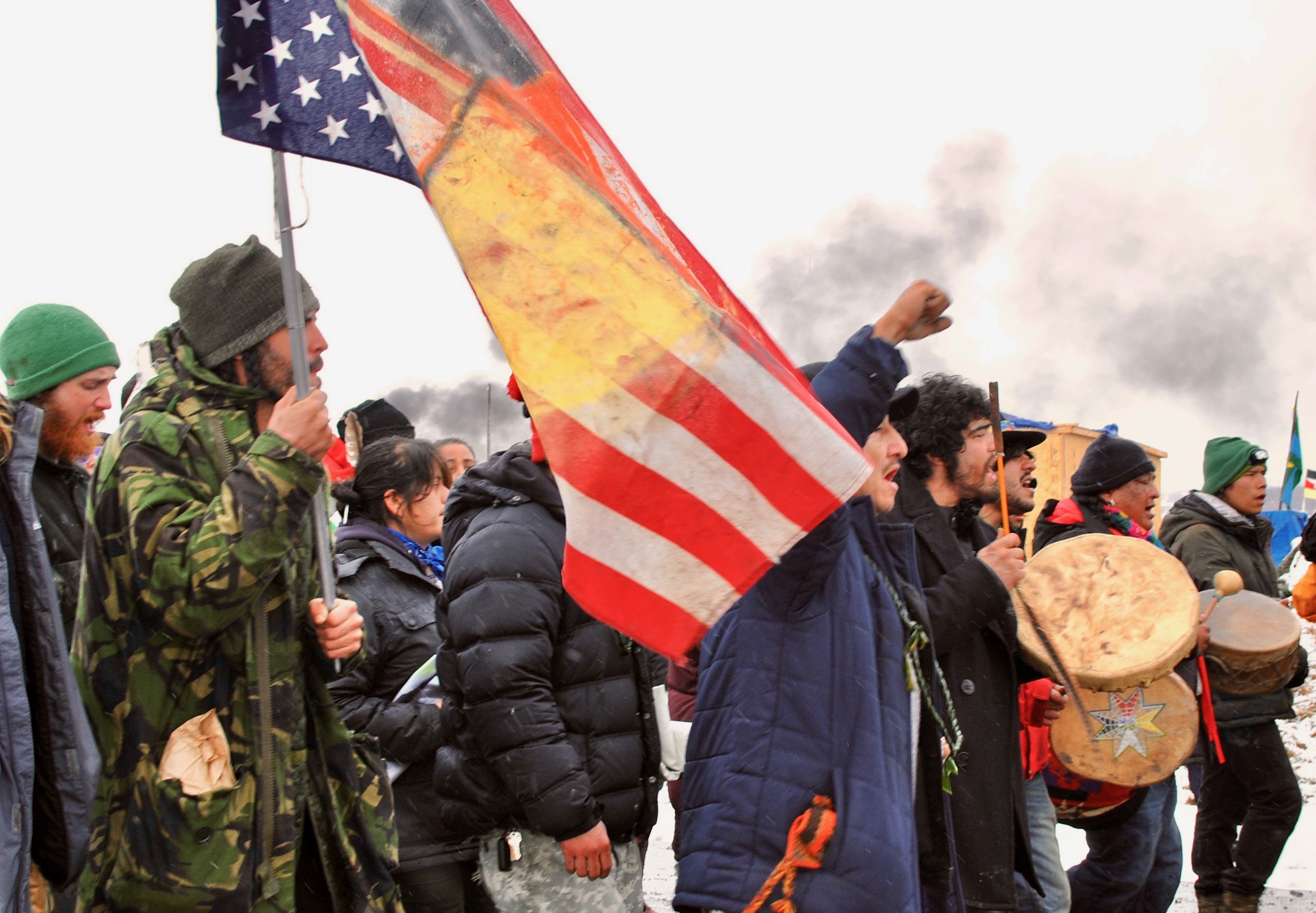 "In accepting the $15 million donation, Doug Burgum again thanked law enforcement for working 'tirelessly to protect the life, health and safety of everyone involved,' repeating the oldest racist myth in the book, which is that the Indians are a bunch of savages and pose an imminent threat to the lives of white people," Andrea Denault, the legislative coordinator with the North Dakota Human Rights Coalition said. "He should be ashamed of himself."Denault said there are a multitude of issues tied into the Standing Rock movement. including tribal sovereignty and treaty rights, human rights to clean air and drinking water, of biodiversity, of public health, of women's rights issues stemming from sex trafficking from the Bakken oil boom.
"What made them work so hard to produce all this money for excess law enforcement when they couldn't even produce the funds to keep schools and nursing homes staffed?" Denault said. "It's pretty obvious that their confidence came from knowing all along there would be payment from the oil companies. Are we a state for hire? A state for hire willing to brutalize its own citizens for payment? Willing to ignore crumbling infrastructure and suffering public services while paying to protect a corporation to exploit our land and our people?
"North Dakota just got punked."
The state, however, prefers a different definition of the $15 million: giving back.
"I really appreciate their concern for North Dakota and the fact that they have an appreciation for how the state handled that situation," Senate Majority Leader Rich Wardner said. "Our law enforcement and emergency services did an outstanding job, and the people of North Dakota are grateful to the company for giving back to North Dakota."
"As Attorney General, I will be pursuing all options for recouping the remainder of this debt from the federal government, which we maintain is solely responsible for the expenses the state incurred," Attorney General Wayne Stenehjem said. "In the meantime, we are grateful for this generous donation from Dakota Access to help defray the costs."
Attorney Russell Myhre said the state has a procedure for accepting monies.
"It is my understanding that the $15 million is to defray the costs of the DAPL protests," Myhre said. "Although I have not seen the specific terms of the payment, Art. X, Sec. 12 of the North Dakota Constitution requires that all moneys, from whatever source derived, shall be paid to the state treasurer and may only be paid out and disbursed pursuant to an appropriation by the legislature."
Bypassing an act of the state legislature, the $15 million should go into the state's general fund and may not be paid out to Morton County, the courts, or any other agency.
"However, what is likely to happen is that there will be an interpretation or an opinion that prior appropriations during the 2017 session to cover the cost of the protests would somehow merge with those bills and appropriations to release these funds earlier," Myhre said.
Fargo City Councilman John Strand said the monies were not nearly enough.
"North Dakota went the distance to help protect this private corporate interest, and that distance resulted in immense costs to the state that maybe would not have occurred otherwise," Strand said. "Bottom line, North Dakota is due this much and considerably more from Energy Transfer Partners, and frankly, I do not think it made much of a dent in their vast wealth holdings.
"I certainly don't think it's fair for them to go after the protesters, or the tribes involved."
Digital Smoke Signals founder Dewey said the payment reminded him of the Pinkerton scandal of the late 19th century, when agents of the private security firm infiltrated labor unions, guarded coal, iron, and lumber companies, and were paid by the Department of Justice, which led to the Anti-Pinkerton Act in 1893.
"It's the second decade of the 21st century of the Pinkertons, that's what I was thinking," Dewey said. "How do we hold them accountable? Western law isn't working. Shaming them is not working. If they can't be held accountable in the legislative arena, then we need to teach our future generations."
"Hold yourself accountable to honor your forefathers' promises," Dewey said.
Dakota Access is a joint venture between Energy Transfer Partners LP, Phillips 66 and MarEn, an entity owned by Enbridge Energy Partners LP and MPLX LP, according to the North Dakota Office of the Governor's website.