FARGO - It's a short distance from the Greywind family's basement apartment to the third floor, 24 steps, to be exact. Apartment number five is boarded up tight. Neighbors, who were allowed to move back in Sunday, are scared, and don't want to speak about the suspects sitting in Cass County Jail, now charged with conspiracy to commit murder, kidnapping, and false information.
An even shorter route leads to the rear door and a parking lot. From the outside appearance, the building is clean, white washed; no palpable evil emanates from apartment number five. The suspects do not resemble monsters. They're people anyone could pass on any street and at any time.
Five days after Savanna Marie Lafontaine-Greywind disappeared on August 19, Fargo Police arrested Brooke Lynn Crews, 38, and William Henry Hoehn, 32, of Apartment 5, 2825 Ninth Street North, Fargo, and believe they have the right suspects.
"By no means is this case closed, we have a lot of work ahead of us," Fargo Police Lieutenant Jason Nelson said. "But there is no indication that there are other suspects involved."
Before the weekend, both were charged with class A felony conspiracy to commit kidnapping, and now after Greywind's body was found, wrapped tightly in plastic and duct tape, snagged by a tree in the middle of the Red River, the suspects face additional charges of conspiracy to commit murder, and conspiracy to give false information.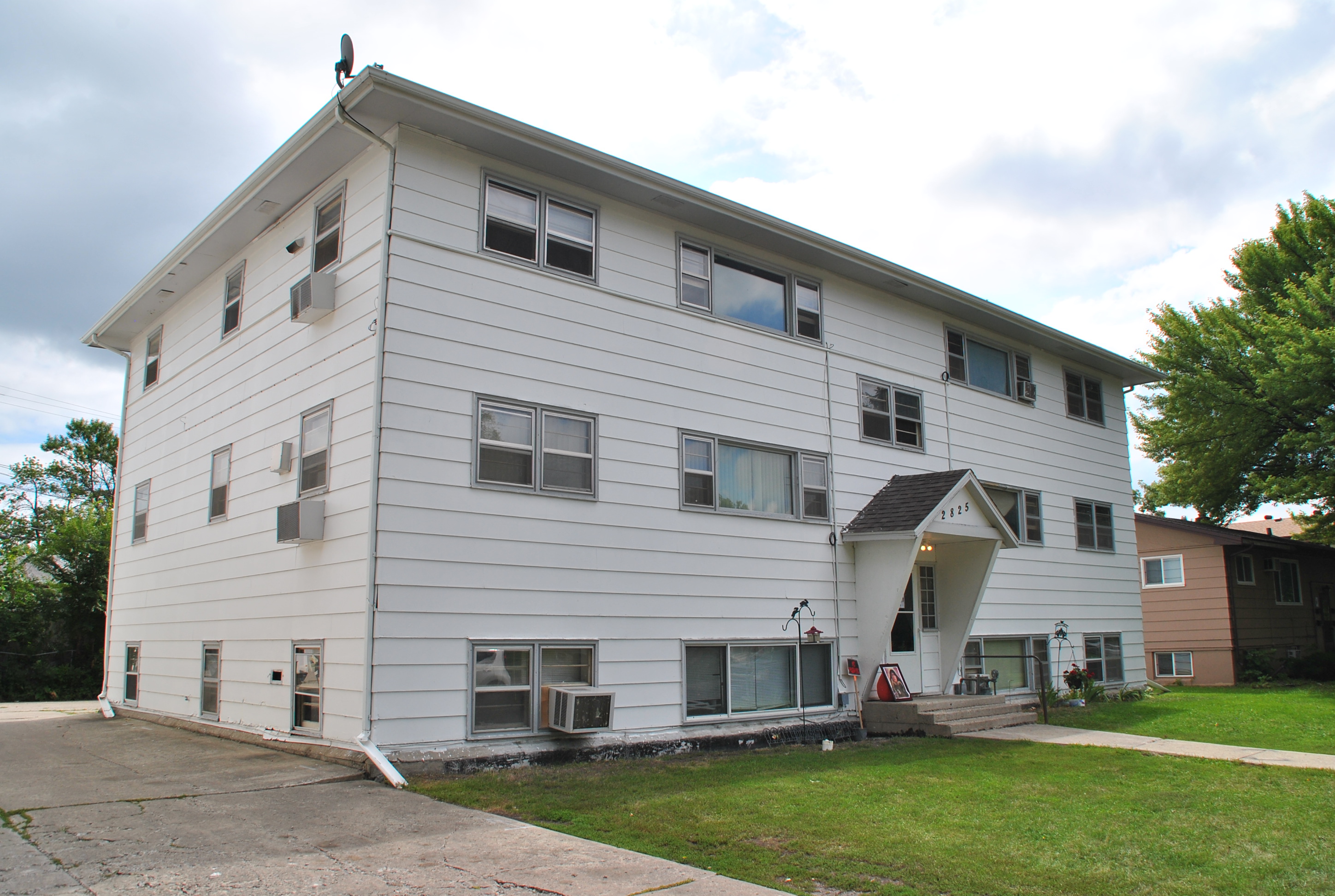 At the same time, police responded to the report of a body in the river, volunteer searchers also discovered strange evidence of a possible crime that may be related to Greywind's murder in an abandoned farmhouse off 90th Avenue Northwest in Clay County.
"A conspiracy requires an agreement with one or others to do things which are otherwise unlawful, and someone take s an overt act in furtherance of that conspiracy," Cass County State's Attorney Birch Burdick said.
Pending the results of an autopsy from Ramsey County's Medical Examiner's Office in Minnesota, police would not say if Greywind's death is being investigated as a fetus abduction, but Greywind was killed, and her baby girl, named Haisley Jo, was found 24 steps away from where her mother once lived.
"As the chief, I speak on behalf of the men and women of the Fargo Police Department, and I tell you are hearts are heavy as we mourn the loss of this young lady," Fargo Police Chief David Todd said. "As law enforcement, through our investigative efforts we will continue to pursue justice for Savanna.
"Savanna was the victim of a cruel and vicious act of depravity."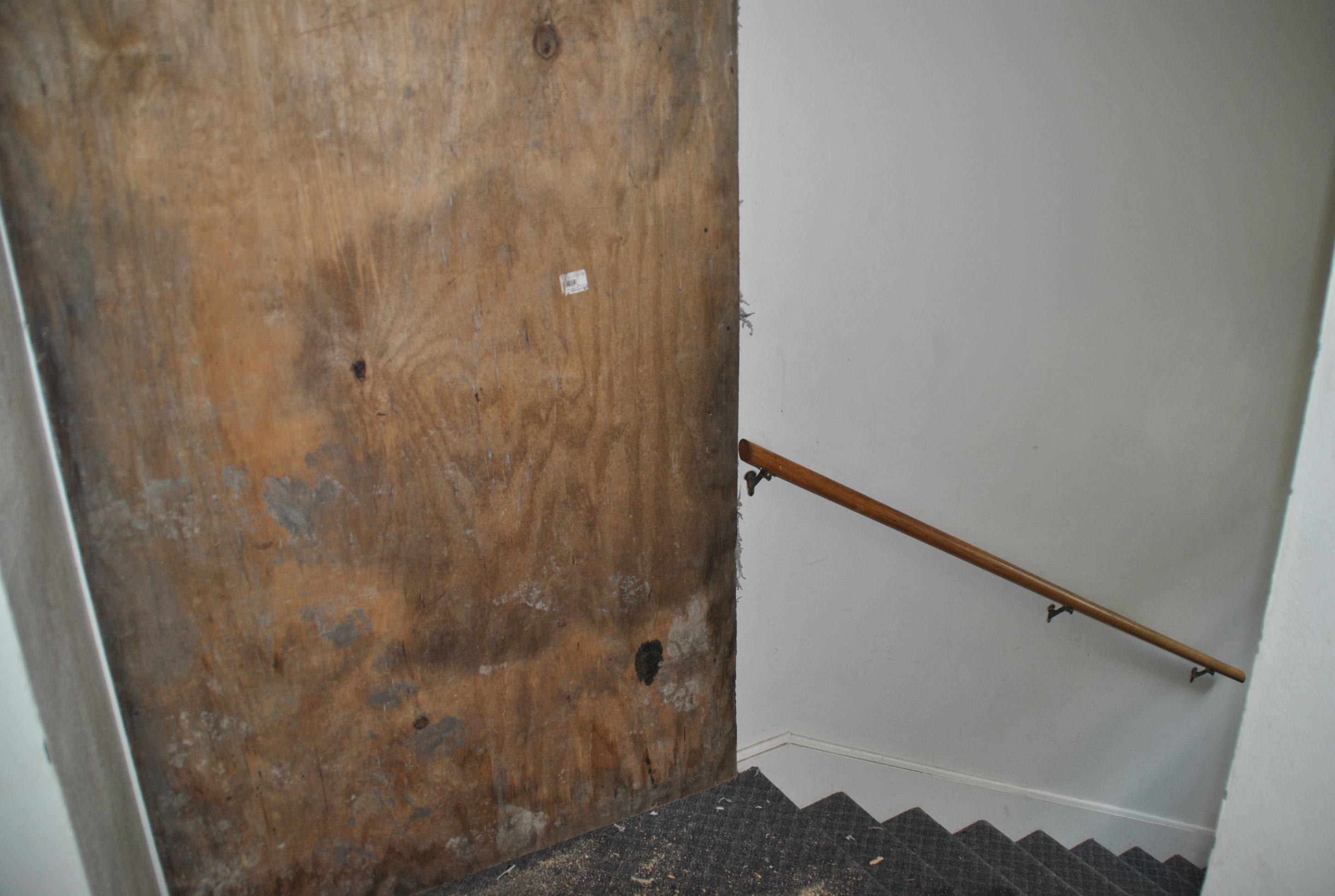 Greywind's body was found Sunday afternoon by kayakers in the Red River in Clay County, Minnesota, and she disappeared from Fargo in North Dakota. A crime that crosses state lines frequently becomes a federal case, which may present jurisdictional issues."It's premature for me to go into that right now," Burdick said. "We need to weigh the facts, and we feel we have appropriate charges to move forward right now in Cass County in state court."
North Dakota banned the death penalty in 1976, but the federal government does employ capital punishment for federal offenses such as kidnapping leading to death.
Although many case facts are still unknown, what is clear is that Greywind, 22, and eight months pregnant, left her apartment on the first floor to model a dress for Crews at approximately 1:30 p.m. on August 19, according to Nelson. An hour went by, and her 16-year-old brother texted her for a ride to work. Greywind's father, Joe, went upstairs at some point, but no one answered the door, Nelson confirmed.
Greywind's mother, Norberta, drove her son to work at around 2:40 p.m., then returned, and by approximately 4 o'clock climbed the 24 steps to apartment number five and knocked. Crews answered the door and told Norberta that her daughter was no longer there.
Later that night, family reported Greywind missing. The next day missing persons fliers were posted around town, and by Wednesday the family announced a $7,000 reward for information leading to Greywind's discovery. Three consent searches were made by police of the apartment complex, but no information was forthcoming until Thursday, when police obtained a forensic warrant and discovered a healthy newborn infant inside apartment number five with Crews.
Police believe the infant is Greywind's baby girl, and are waiting on DNA test results.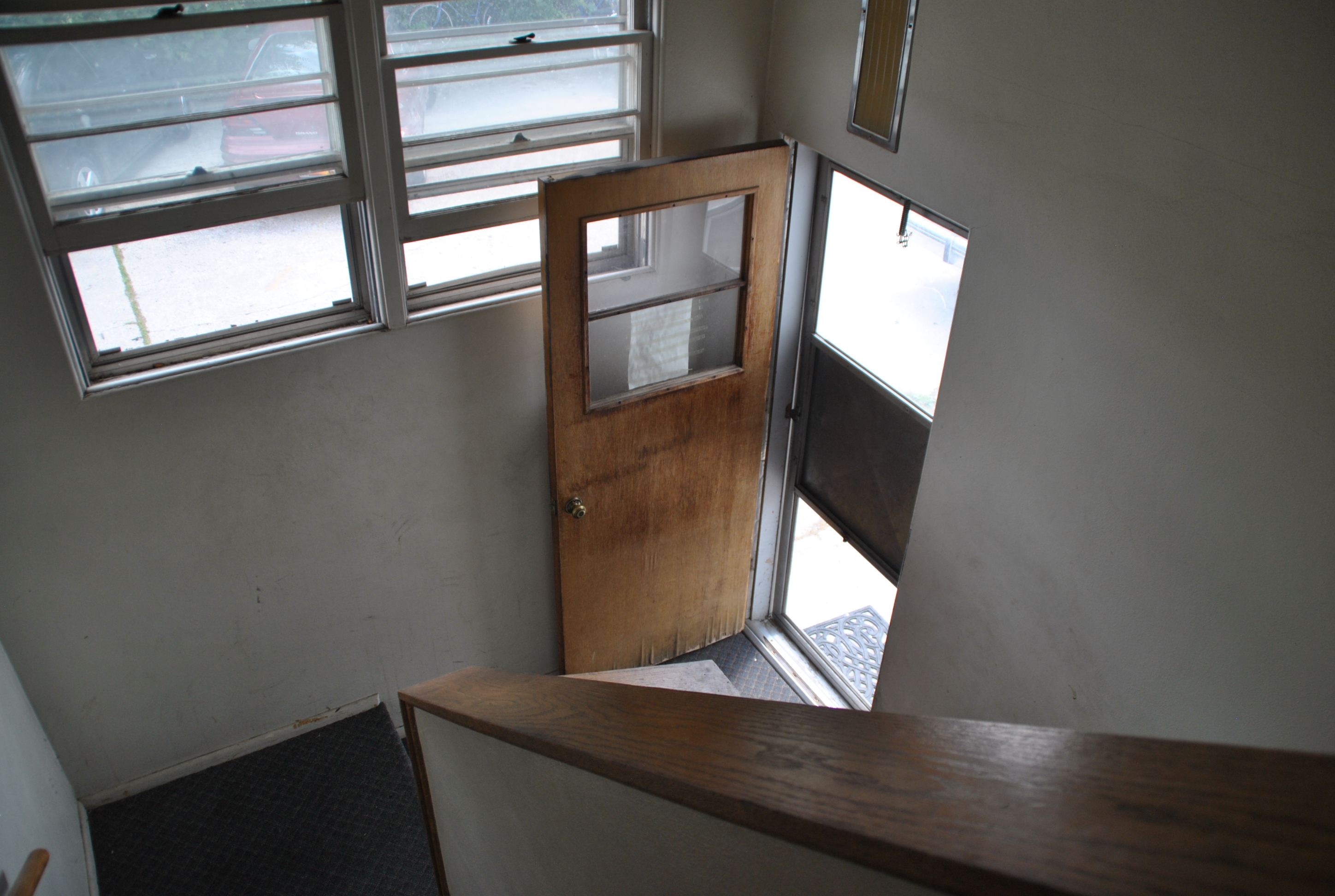 Fargo Police, West Fargo, Moorhead Police, Cass and Clay County sheriff's departments, North Dakota's Bureau of Criminal Investigation, and Minnesota's Bureau of Criminal Apprehension, are involved with the investigation. Luminescent-shirted volunteers have helped with with searches totaling more than 150 tips, and by Sunday combed more than 35 areas of interest. Since police became involved, a total of 35 detectives, four sergeants, two lieutenants, cadaver dogs, K-9s, watercraft, aircraft, and a deputy chief have been working around the clock on this investigation, Fargo Police Chief David Todd said.
The Fargo Police Department also teamed up with Minnesota K-9 Search Rescue & Tracking handler Paul Matheson with dogs specially trained in locating placentas to search multiple points of interest, including dumpsters, vacant fields, freshly dug-up earth, and construction sites, police reported.
The activity early Sunday morning brought Norberta and Joe Greywind from the hotel where they were staying. The couple appeared nervous, quickly walking toward where four police vehicles and a fire truck were parked along the Red River. They stopped, waiting for any word, but law enforcement officials were busy.
They spoke of anger toward their former neighbor, frustration with police who they said initially suspected them and Greywind's boyfriend and father of the baby girl, Ashton Matheny, of being involved in their daughter's disappearance for two days after she was reported missing.
"The whole family was looking forward to the birth of her baby, my first grandchild," Norberta said. In the darkness, 3:30 in the morning, her voice choked as she watched police drag a pontoon into the Red River.
Federal agents are still watching them, Joe said.
"We are a tight knit family," Joe said. The Greywinds and Matheny are members of the Turtle Mountain Band of Chippewas Tribe. "It's just us, and that's just the way it is."
Norberta said she was always wary of Crews, and didn't like the way she looked at her daughter. She mentioned a public Facebook post Crews posted on July 22, 2016, of a Native American woman breastfeeding a baby with two other infants on her lap, which disgusted her.
"And to think of what my daughter might have gone through?" Norberta said.
Later that day, more than 400 people showed up for Fargo's Native American Commission annual picnic, which after approval from Greywind's family also became a march honoring Savanna to Veteran's Memorial Bridge.
All attendees were smudged with burning sage after lunch.
"This is community spiritual support," Willard Yellowbird, cultural planner for the City of Fargo, said. "We march as one voice, one sound, one spirit, one community, regardless of tribe, race, or creed. Our goal is to bring Savanna home."
Behind him, four men, including Zebediah Gartner, 20, an Anishinaabe from Fargo, sang a Native American song while beating a drum. Their voices rose and fell, synchronized drumbeats softened while Gartner drumstick rose high, then crashed into the soft leather. Dozens ate barbecue and hamburgers from plastic plates, while luminescent green-shirted search volunteers gathered for the upcoming meeting.
"All this energy is for people who are feeling sad, we have all this positive energy and this need that everybody has to feel this goodness now, at this time, native and non-native," Yellowbird said.
In a statement Monday, Fargo Mayor Tim Mahoney offered appreciation to everyone involved in the case, and observed a moment of silence at Monday's City Commission meeting.
"I would like to acknowledge the profound sadness being felt within our metro area over the loss of Fargo resident Savanna LaFontaine-Greywind," Mahoney said. "Savanna was taken from this community far too soon and in an utterly reprehensible manner. Our thoughts and prayers are with the family and friends of Savanna.
"It is in these moments that we fully appreciate the tight bond uniting our community during times of crisis and distress. As your mayor, I've been very moved by the outpouring of support shown during the search efforts. The willingness of our people to volunteer and help others is appreciated and uplifting. Please remember that instances like this do not define Fargo; Fargo is instead defined by our people's incredible spirit of resilience and their collective acts of support exhibited in the aftermath of difficult circumstances."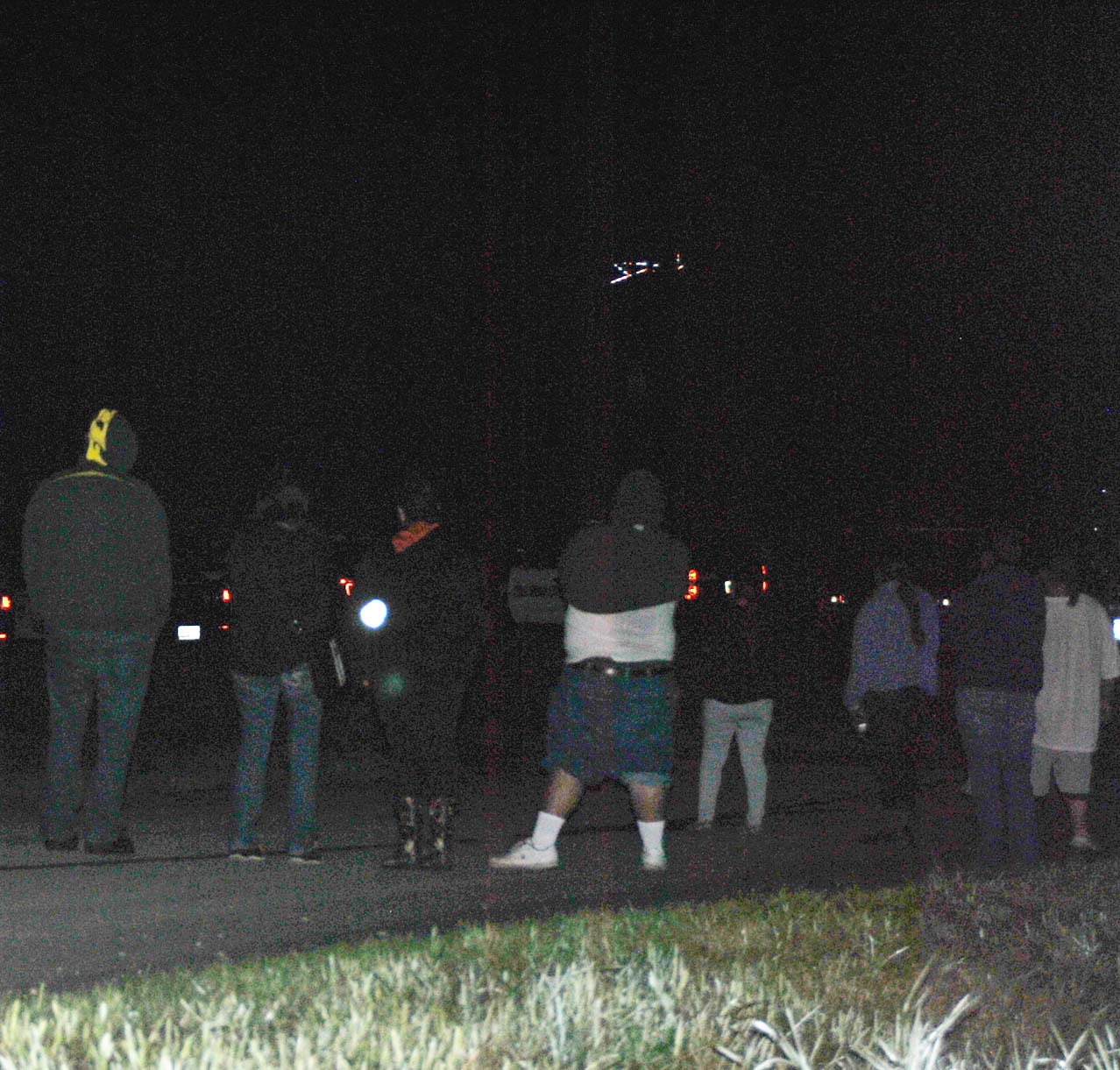 Arraignment
Hoehn, pronounced Hayne, entered the television screen dressed from neck to ankles in orange on Monday afternoon. Hands folded in front of him, he remained emotionless when the charges were read against him.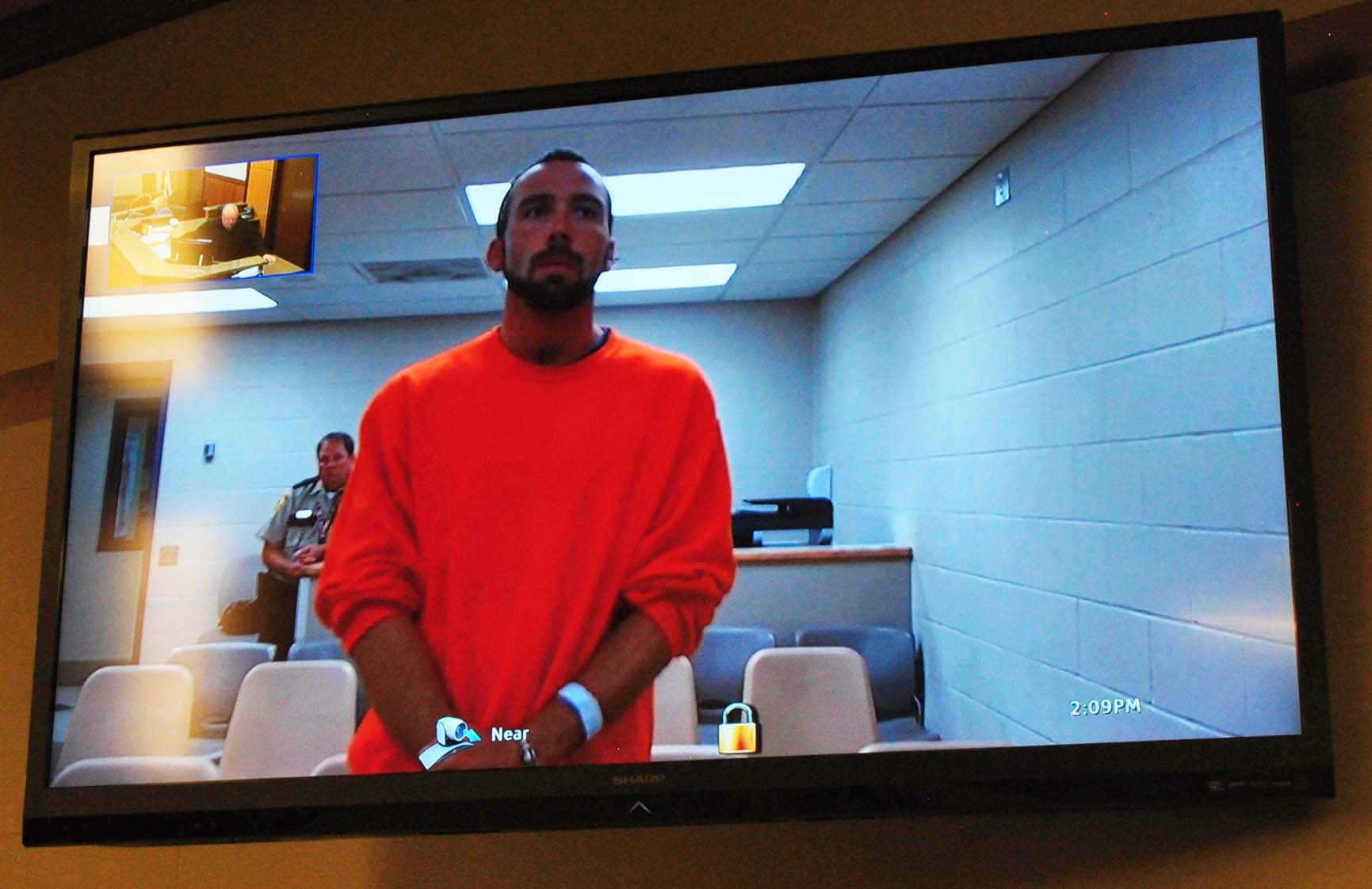 He was charged with class AA felony of conspiracy to murder Greywind with Crews, a crime punishable up to life imprisonment without parole, class A felony conspiracy to kidnap the infant child of Greywind with Crews, punishable up to 20 years in jail and a $20,000 fine, and then a class A misdemeanor conspiracy to mislead the police investigation punishable up to one year in jail and up to a $3,000 fine.
Tanya Martinez of the Cass County State's Attorney's Office asked Hoehn if he understood the charges.
"Yes, I do," Hoehn said.
"Because two of the these charges are felonies, we will not take pleas from you today," the judge said. "Rather this matter will be set for a preliminary hearing on October 4, at 9 in the morning."
Hoehn is unemployed, and qualified for a public defender, fees for which he may be responsible for paying back if proven guilty. He has a prior criminal record including child abuse in 2012, possession of drug paraphernalia in 2011, and a simple assault domestic violence charge Hoehn pled guilty to in 2016.
"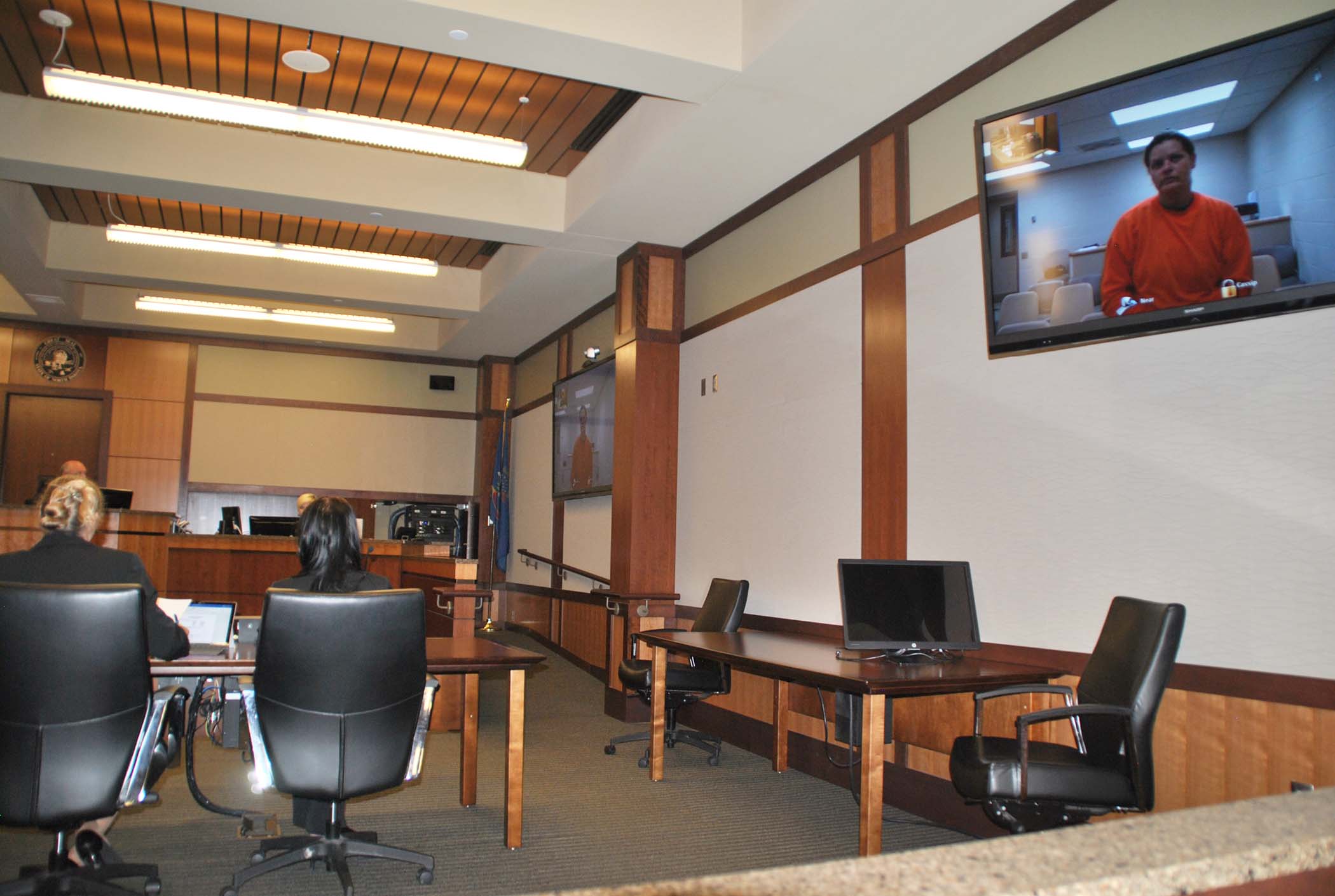 Mister Hoehn was uncooperative and in fact misled the investigation," Martinez said. "In addition the state has information that there were Internet searches that would lead a reasonable person to believe they were looking at staying somewhere else. They were searching places like Travelocity… the state is asking for $2 million cash bail only."
"Two million dollar cash only is set at such a high level to be unattainable," Hoehn said, straightening up for the first time. "Um, I would request that we do something along the lines that we be able to use a bail allotment, if that is a possibility. I don't know if that is a possibility to me, but I know that two million is unattainable for any regular person. That is not a reasonable bail."
The judge agreed with the state's attorney, setting bail at $2 million cash only.Crews looked at home in her orange pajama suit, keeping her head bowed most of the time while Martinez read the same charges. If the case is not tried in a federal court, Crews faces more than life imprisonment, and also received a $2 million bail.
Because Crews also has a criminal history, bad checks in the early 2000s, and an assault in Minnesota that was later dismissed, the state asked for the same bail. "There were efforts to look for and places to take flight," Martinez said. "We are recommending for two million dollars, cash only."
Crews understood and did not attempt a discussion. Crews also qualified for a public defender, and her preliminary hearing was set for September 28, at 1:30 p.m.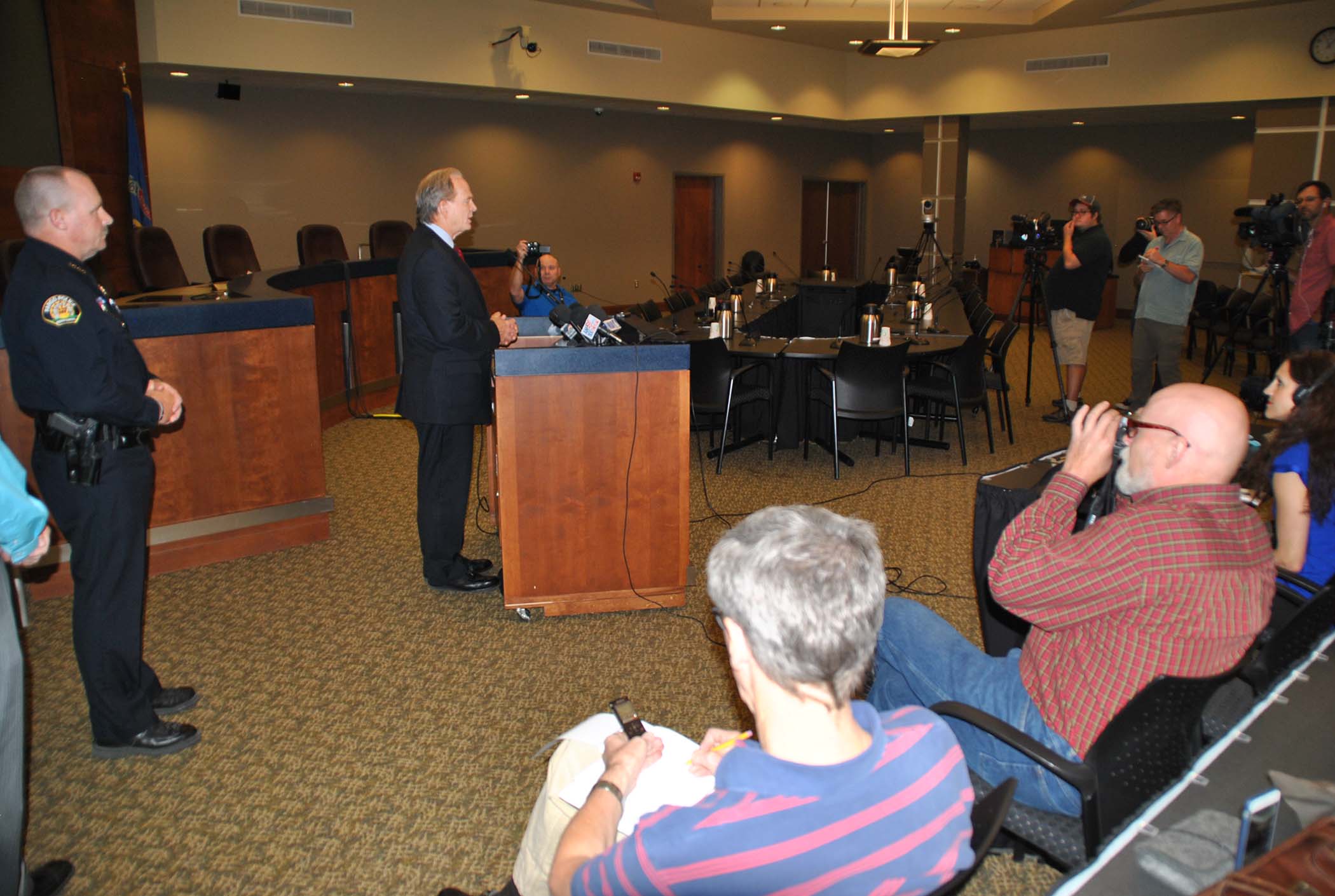 Red lights
Family and friends are asking the City of Fargo to illuminate their front porches with red lights this week.
As a member of the Mandan Hidatsa Arikara Nation, Ruth Buffalo attended the arraignment hearing, and asked for people to honor Greywind and remember missing and murdered indigenous women every year.
She wants the case to be tried in a federal court, as all registered Native Americans belong to a sovereign nation.
"One of three Native American women go missing every year," Buffalo said, pointing to friends standing nearby. "And those statistics are not accurate because a part of the cases go unreported. If and when we go missing, it should go straight to federal, not the state."
"I'm here as an indigenous person and mother supporting another indigenous person," Amanda Vivier, also of the Turtle Mountain Tribe, said.
Family who attended the arraignment declined to speak.
Andrew Varvel, from Bismarck, said the Greywind's case feels surreal, and not only because of the mystery behind Greywind's death.
"Here, we have the State Historical Society hosting a stilted 'cultural event' to 'foster healing' while Indians throughout the Upper Midwest are converging on Fargo in a desperate search for Savanna," Varbel said on Sunday, before Greywind's body was found. "One side seeks cultural understanding, while the other side is frantically searching for a woman who is probably dead by now."
Varvel also hopes the case goes to a federal court. "Regardless of what you think of the death penalty, if federal prosecutors don't seek the death penalty in this case, the racial bias in this region becomes glaringly obvious."
Search volunteers Stephanie Walters, Brian Weidener, and Tonya Simonson, also stood outside the courthouse after the arraignment, expressing disdain that the two suspects were given bail at all.
"If it was my choice, they would not be getting a bond," Walters said. She helped search Highland Park, County Road 22, and County Road 31, Memorial Cemetery and other places over the weekend.
Walter was still searching when she heard the news Greywind's body had been found.
"I could just feel my heart break," Walter said. "I was scared, shocked, relieved. I was like, oh my gosh, we were so close to her."
Friends and family are asking Fargoans to display red light bulbs in front porches or landings, Buffalo said. If not red light bulbs, then a red dress by the front door is also acceptable.
"Red light bulbs to show honor to Savanna and all missing indigenous women," Buffalo said.
GoodBulb, at 4211 12th Avenue North, Fargo, is selling red light bulbs all week, and will be contributing all proceeds to the family. Tom Enright will be representing his company Monday night starting at 8:30 at Mickelson Field to sell the bulbs during a candlelight vigil for Savanna.
"We hope to sell 1,000 of them this week," Enright said.
Fetal abductions
Whispers around the city have filtered across the state, even to national media outlets that Greywind was the victim of a fetal abduction.
From 1974 until 2011 there have been at least 22 fetal abductions, attempted fetal abductions, or alleged fetal abductions in the United States, according to the National Center for Missing & Exploited Children.
According to a 2012 masters of criminology case study by Kerry Arquette for Regis University, research into the issue is difficult, as fetal abductions are not systematically reported at local, state, or at the federal levels.
The first recorded case of fetal abduction took place in Philadelphia, Pennsylvania in 1974 when Winifred Ransom killed a pregnant mother of three using a handgun and a butcher knife to perform a Caesarian section on the victim. When the pregnant woman, Margaret Sweeney, who was eight months pregnant at the time, regained consciousness during the operation, Ransom fired two shots into her head, and then buried the dead woman beneath the floorboards of her kitchen shed, according to the Delaware County Daily Times. The baby girl survived, and was being raised by relatives.
Ransom was acquitted on grounds of insanity, committed to a mental hospital, and then released after 20 months.
A second case in Albuquerque, New Mexico followed in 1987, when Cindy Lyn Ray was kidnapped outside a prenatal clinic at Kirkland Air Force Base. Darci Pierce, who was 19 at the time, strangled Ray and used her car keys to open the pregnant woman's womb, snatching the unharmed fetus, according to police reports. The baby survived.
Pierce was found guilty-but-mentally-ill of first degree murder and was sentenced to a life in prison.
A sharp increase in fetal abductions were reported in 1995 until 2011 with 19 fetal abductions or attempted fetal abductions.
Psychologists state that baby stealers are extreme examples of "maternal instinct run amok," who have deep psychological desires, a fragile sense of self esteem, a disturbed family background, and dependency on others, according to the Los Angeles Times.
Haisley Jo
Greywind's baby, who was found healthy and taken to a Sanford Hospital on August 24, is named Haisley Jo, and her name is the only US Bank official account people can donate to help the Greywind family. The family is not using or accepting any GoFundMe account donations.
Haisley Jo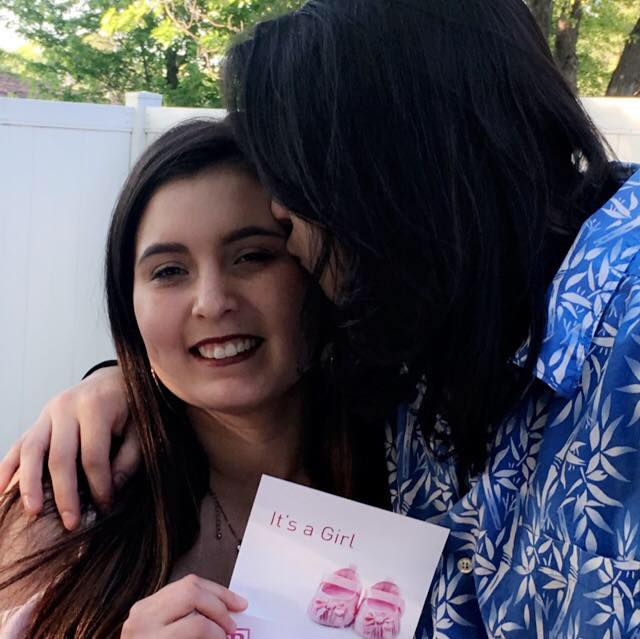 is currently under the protection of the Cass County Social Services. Calls were made for comment on the child's condition, and when the infant may be given back to family, but no responses were received.
The official account's name at the US Bank for donations is under Haisley Jo, and was coordinated with the Sacred Journey Lodge, a nonprofit organization, according to Breyanne Lafontaine-Enno.
"Thank you everyone who helped bring my sweet cousin Savanna home," Lafontaine-Enno said. "Please respect that we are grieving… Our family appreciates all the love and support we continue to receive."
Krissy Weber, listed from Fargo, is one of the people who set up a fake GoFundMe account, and was called out by netizens.
"This is not an account from the family," a woman named Heather Fischer wrote in the comments section. "This is fake do not donate to this account. The family will have an account set up at US Bank in Savanna's daughter's name. You should be ashamed of yourself. This family has been through so much and now as do [to] deal with people like you."
Others reported Weber's GoFundMe as being a fake account. No donations have been made as of early Monday morning.
Another fake GoFundMe account was set up by Anna Miller Christenson, from Walcott, and raised $50 of a total goal of $2,000, and by Monday was no longer accepting donations.
Christenson later responded by saying she had good intentions, and was disheartened by the accusation.