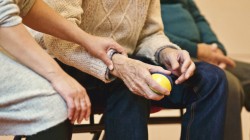 FARGO - The proposed Senate bill that would overturn ObamaCare is called a "rescue mission," but only for the rich, and not for those who are suffering in North Dakota, according to analysts.
It is a bill offering breaks for the rich and handouts to special interests, according to Democratic-NPL executive director Robert Haider and nonpartisan think tanks.
"Cramer's bill would 'rescue' those who are already well-off with more tax breaks, while forcing North Dakotans who are sick, elderly, or living in rural communities to pick up the tab," Haider said. "North Dakotans should be asking: 'Who is Kevin Cramer rescuing, and who is he leaving behind?'"
Congressman Cramer, R-ND, a long-time critic of anything by former President Barack Obama, including the Affordable Care Act, supports the new bill drafted in secret by a select Republican few.
"It is imperative we act to prevent a total collapse of the American health care system," Cramer said. "This is a rescue mission, and North Dakotans have a right to better health care. I encourage the Senate to pass a bill as soon as practical so we can reconcile any differences and rescue the American people."
Since 2013, premiums have risen 44 percent across the state, Cramer said.
Senator John Hoeven, R-ND, said the Senate bill needs additional work.
"ObamaCare is failing and premiums continue to increase dramatically with some markets down to one or no insurance providers," Hoeven said. "Also, health care reform will be a process, not one bill. We need to stabilize the health insurance market to make it more competitive so consumers have access to better and more affordable health care policies. In addition, we want to ensure that low-income people have access to health care coverage either through Medicaid or a refundable tax credit that enables them to buy their own health insurance policy."
"You can't put a few band-aids on a bad bill and think North Dakotans won't feel the pain," Senator Heidi Heitkamp, D-ND, tweeted.
"Instead of making quality care more affordable, the Republican health care bill would rip health coverage from 30,000 North Dakotans and make coverage unaffordable for even more," Heitkamp said about the Senate bill. "By gutting Medicaid, the bill would likely force rural hospitals to close. It's outrageous that these decisions -- which impact all of us -- are being made by a handful of senators in secret, behind closed doors."
The Republican health care bill passed the House in early May and was rewritten by Republican senators, revealed late last week. The new bill would eliminate health coverage for at least 30,100 North Dakotans, according to an analysis by the Center for American Progress. At least 12,600 would lose coverage from Medicaid, and 12,500 would lose their policies from the individual market. States such as New York and North Carolina, Florida and California, would lose the insurance coverage of millions of people.
The Congressional Budget Office and the Joint Committee on Taxation released a report on the new Senate's health care repeal plan showing that the bill would eliminate coverage for 15 million Americans within a year, and by 2026, a total of 49 million people would be uninsured. When compared to the 28 million who would lack insurance by 2026 under current law, the math doesn't add up, according to the report.
"Over the 2017-2026 period, enacting this legislation would reduce direct spending by $1,022 billion and reduce revenues by $701 billion, for a net reduction of $321 billion in the deficit over that period," the report stated.
"CBO and JCT estimate that, in 2018, 15 million more people would be uninsured under this legislation than under current law," the report stated.
The proposed bill's largest saving would come from reductions to Medicaid, something President Donald Trump repeatedly said he would not allow during his presidential race.
"New estimates from the Congressional Budget Office released clearly show that this bill is not about repealing 'ObamaCare,' but about capping federal health spending and cutting taxes for the richest Americans and corporations," The Century Foundation, a nonpartisan think tank, reported. The proposed Senate bill would cut medicaid by nearly a trillion dollars.
North Dakota households with annual incomes more than $1 million would receive tax cuts averaging $32,271 per year, according to the Center for American Progress. Nationwide, the most affluent one percent would be "rescued" by nearly $400 million in tax breaks, including a capital-gains tax cut for wealthy individuals that would be retroactive to January of this year.
"Cramer's bill would rescue wealthy individuals and special interests by giving them huge tax breaks paid for by gutting health coverage for working North Dakotans," Haider said.
Additionally, under Cramer's bill, an average 40-year-old North Dakotan would face increased premiums of about $800 per year, according to Center for American Progress, and, by imposing severe cuts to Medicaid, Cramer's bill would force hundreds of rural hospitals in North Dakota and across the country to roll back their services or close their doors entirely.
Cramer's history of being funded by oil tycoons is clearly laid out by Open Secrets Center for Responsive Politics.
Cramer has already raised $320,785 and has spent $74,913 for the 2018 congressional election, according toOpen Secrets Center for Responsive Politics. He was supported in the 2016 election by the right-wing Koch Brothers with a contribution of $10,000. His largest contributor is listed as the out-of-state oil and gas industry with a total investment of $199,000. Some of the major and long-term contributors include out-of-state companies such as, ConocoPhillips, Exxon Mobil, New York-based Hess Corporation, involved in oil and gas exploration and production company, Oklahoma-based WPX Energy, an oil exploration and pipeline company, and Select Energy Services, another Oklahoma-based oil and water hauling company. Continental Resources also donated $3,500 to Cramer in 2014.
Since 1995, when Cramer began his political career, listed as an unsuccessful candidate by the United States Congress in 1996 and 1998, Cramer has solicited more than $5 million, and has spent $4.6 million, according to a March 31, 2017 report listed on Open Secrets Center for Responsive Politics. The oil and gas industry is listed as Cramer's top contributor donating a total of $717,450 since his political career began.
Senate Republicans hoped to have the repeal and replace ObamaCare bill passed this week, but with at least five Republican senators not in favor of the current bill, the vote will not occur until after the Fourth of July weekend.