Speaker at NDSU Purports Racist and Anti-LGBTQ Agenda
by C.S. Hagen | .(JavaScript must be enabled to view this email address) | News | October 18th, 2017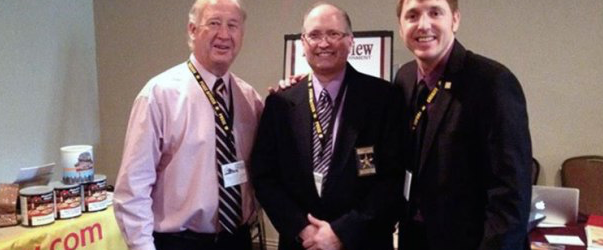 FARGO – A week before William Fleck decided to attend an anti-LGBTQ speech at NDSU, a transgender friend committed suicide. Fleck's friend was bullied. He was persecuted – locally – and driven to a desperate act.
Fleck knew what he was walking into when he entered the Memorial Prairie Rose Room on October 17, but the audience's acceptance still shocked him.
He attended the speech entitled "Religious Freedom and the Constitution," organized by the Lutheran Student Fellowship Organization, and delivered by Jake MacAulay, the chief operating officer of the Institute on the Constitution.
The Institute on the Constitution is more than another benign-sounding name. At a time when the AltRight is twisting semantics to soften their collective messages, it's listed as a legal arm of Michael Peroutka of the League of the South, a neo-Confederate hate group, according to the Southern Poverty Law Center. It is also reported as a theocratic, Christian nationalist outfit run by white supremacists, according to the Institute for Research & Education on Human Rights.
"I just wanted to make sure that I could tell the people that they could talk to me if they had questions," Fleck said, "so that suicides like my friend's would never happen again. When you get this far right, the opinions and other viewpoints tend to fade away. I needed to interject a new viewpoint that was personal to me."
The speech included issues on homeschooling, but also implied that being LGBTQ should be illegal, and defended slavery by advocating George Washington's slavery practices weren't so bad, because he let them stay in their houses when they became too old to work.
"It became quite obvious from the get-go that this was a lot more political," Fleck said. "It was a very extreme mixture. From the get-go, I wanted to go speak there so I could show these people there is a different side of things. He compared being LGBTQ to jumping off a building. You wouldn't want someone to jump off a building, so why would we let people be LGBTQ? It was very subtle."
While MacAulay spoke, the audience listened, sometimes nodding and communicating verbal agreement, Fleck said.
"The audience was very receptive and engaged," Fleck said. "The speaker would often have mottos on slides and ask the audience to repeat them with him. They would occasionally verbally agree with the speaker when he made a point that they agreed with."
With approximately 30 people in the audience, no one spoke against MacAulay, Fleck said.
"No one did anything," Fleck said. "I was really shocked. It was blatant racism. It was insane."
The speaker was advertised on the NDSU website as a "discussion on the American view of law and government, the Biblical purpose of civil government, how to combat Common Core," among other issues. The advertisement reported the Institute on the Constitution as an educational outreach organization presenting American founders' view of American law and government, and that MacAulay is an ordained minister who established the American Club, a constitutional study group.
When MacAulay spoke of America's first president's slavery practices, Fleck couldn't believe what he was hearing.
"I was shocked, my mouth dropped, and my mouth has never dropped before," Fleck said. "I'm interested in LGBTQ+ rights because I have been harassed almost my entire life for being LGBTQ, and have had many transgender friends who have suffered unimaginable pain because people treat them terribly. I think that awareness of racism is stronger than ever, but that the awareness has caused many to push back and expose deep racial tensions in America that were previously ignored or swept under the rug."
MacAulay also joked about people getting tarred and feathered in Alabama, Fleck said.
Fleck was the only one to speak out, he said, and he waited until the end.
"I did that during the Q and A session because I didn't want to interrupt him. The speaker intentionally wanted people to get riled up and even said at one point that he wished there was a wall full of protestors."
When Fleck finally spoke, he didn't address the speaker, he talked to the audience.
"Do not address these people, ignore them, they are playing a culture war," Fleck said.
The speech comes after white supremacist fliers were found on NDSU campus, after letters from the White Knights of the Ku Klux Klan were sent to the university's newspaper, as well as many other campus newspapers in North Dakota and across the nation, and after another speaker earlier in the school year tried to promote an anti-LGBTQ agenda.
MacAuley was formerly involved with the South Carolina Tea Party Coalition, and also with the Minnesota-based "hard rock homophobic ministry, You Can Run But You Can't Hide International," according to the Institute for Research & Education on Human Rights.
The group's leader, Bradley Dean Smith, has been quoted saying it is moral to execute LGBT people.
MacAuley also claims that "half of the murders in large cities were committed by homosexuals," according to the Institute for Research & Education on Human Rights.
Fleck is active in politics. He's president of the NDSU College Democrats, program director for College Democrats of North Dakota, and he's also a volunteer for the transgender advocacy organization called the Darcy Jeda Corbitt Foundation.
Sadie Rudolph, media relations coordinator at NDSU, said students are authorized to invite speakers to their own events. The university's institutional equity and compliance statement says it is "fully committed to equal opportunity and affirmative action," and its policies enforce a "strong denouncement of discrimination, harassment, and retaliation."
The NDSU College Democrats have condemned the speech, and are working with other clubs to condemn Tuesday's speaker, Fleck said.
Attempts were made to contact Lutheran Student Fellowship Organization President Jared Rudolph, advisor Benton Duncan, and treasurer Holly Johnson, but none replied.
This story was modified at the request of William Fleck.