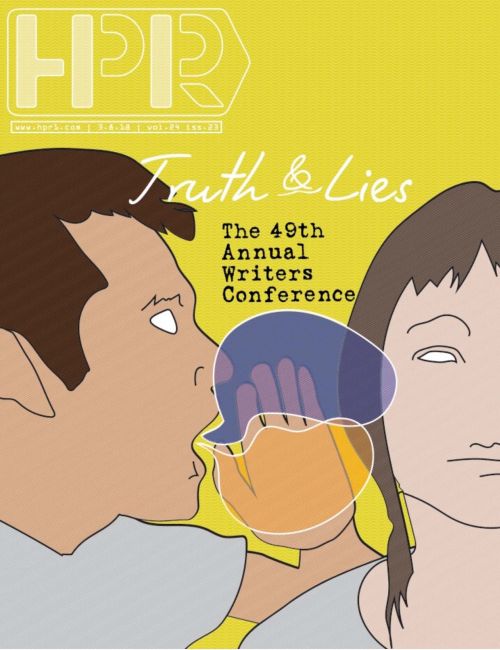 According to 1975 UND Writers Conference alumnus William H. Gass, starting around the 17th century, "History and fiction began their vulgar copulation, or, if you prefer, their diabolical dance. The techniques of fiction infected history; the materials of history were fed the novelist's greed. It is now difficult, sometimes, to tell one from the other. It is now difficult to find anyone who wants to bother."
Although worries about the "corruption" of history have been of concern since at least the rise of the novel, with the revolutions of social media and revelations of some highly publicized plagiarism scandals, these fears have spread to call into question the integrity of journalism and other non-fiction forms.
This year's Conference will feature authors and artists whose work incorporates historical research or is designed to report or comment on contemporary events. The hope is that this theme will facilitate lively conversations about the state of cultural discourse, as well as create opportunities to discuss what role, if any, the arts play in revealing the "truth" about our world.
The Conference will feature readings, panel discussions, book signings, workshops, and film screenings. All events are free and open to the public. Free parking is available. For more information, visit the Conference website at www.undwritersconference.org or follow us on Facebook (UND Writers Conference) or Twitter (@UNDWritersConf)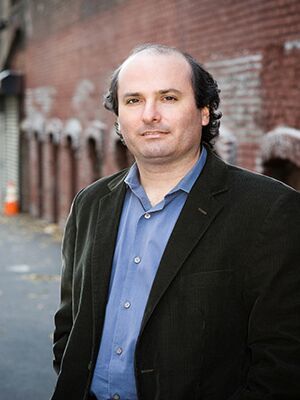 David Grann
The theme of the 49th Annual Writers Conference, "Truth & Lies," is particularly relevant to renowned non-fiction and New Yorker staff writer David Grann's work. Grann is the author of the New York Times bestseller "Killers of the Flower Moon: The Osage Murders and the Birth of the FBI," and several others, including "The Devil and Sherlock Holmes: Tales of Murder, Madness, and Obsession," and "The Lost City of Z: A Tale of Deadly Obsession in the Amazon."
Grann writes with a refreshing balance of historicity and cultural sensitivity as he details injustice and oppression in the form of brutally true mysteries.
His journalistic background and dedication to the written word gives him a unique perspective on "Truth & Lies," as he himself has uncovered decade-long mysteries and crimes. His stories have such an appeal that several have been made into, or have been optioned for, big budget films. "Sons of Anarchy" star Charlie Hunnam portrayed the protagonist of Grann's Amazon adventure in the major motion picture "Lost City of Z," and Martin Scorsese will be directing the film adaptation of "Killers of the Flower Moon," starring Leonardo DiCaprio.
The relevance of Grann's thematic content is no secret; he discusses numerous hot-button issues pertaining to the relationship between art and justice, from the early 20th century until now. The opportunity to hear Grann speak about his work and the status of "truth" in both creative nonfiction and the news is one that should not be missed.
David Grann will read from his work on Wednesday, March 21st at 8:00 pm with a book signing and reception to follow at the North Dakota Museum of Art. He will also participate in the noon panel to discuss "Art and Justice" with Molly McCully Brown and Nicholas Galanin.
- Hannah Naylor is an undergraduate at UND, majoring in English.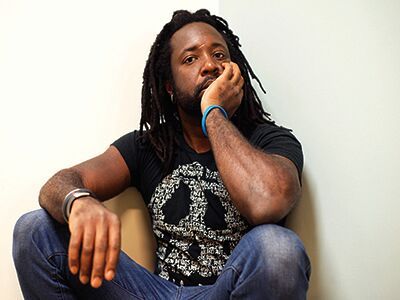 Marlon James
Unlike many fine novelists, Marlon James cannot be praised for his sense of voice; he writes in too many. James's writing is brutal and complex -- like the world he tries to represent.
Although his first three novels have taken place in his native Jamaica, his new work will take his reader to uncharted lands. James is at work on a fantasy trilogy which reimagines African history in ways similar to how J.R.R. Tolkien and G.R.R. Martin defamiliarized that of Europe. We can only assume that the first volume of "Dark Star," set to appear in fall 2018, will perfectly capture James's characteristic blend of linguistic verve and savage violence.
James' attention to the peculiarities of language, especially his use of Jamaican Patois dialect, is what sets his novels apart. Besides earning him favorable comparisons to the likes of William Faulkner, James' attention to the vagaries of this creole language in his Man Booker Prize-winning novel, "A Brief History of Seven Killings" (2014), is important because the work is a hybrid thing: part African, part English, all Jamaican.
His stories are in-between objects like the voices in which he tells them. Indeed, Jamaica is not just James's Yoknapatawpha. Rather, Jamaica is the locus point where colonial history and the globalized future overlap. His "Great Jamaican" novel teaches us a lot about the rest of the world: the roots of the American crack epidemic, the growth of reggae music's international appeal, Cold War political intervention in the Caribbean, and, more broadly, the enduring legacy of racial distrust across the western hemisphere.
Yet for all the violence depicted in his novels, it's worth considering that his novel "The Book of Night Women" (2009) won the 2010 Dayton Literacy Peace Prize. Even as James delves into the darkest imaginable subject matter, he writes with palpable hope that the reader herself may change through the experience, that she may come out on the other side of all that suffering a little more free.
Marlon James will read from his work on Thursday, March 22nd at 8:00pm with a book signing and reception at the North Dakota Museum of Art to follow. He will also participate in the noon panel, "Art & Politics" on Thursday, March 22nd, as well as the noon panel on Friday, March 23rd "Art & History."
- Dave Haeselin is an instructor in UND's English Department; you can follow him on Twitter at @etonicquasar.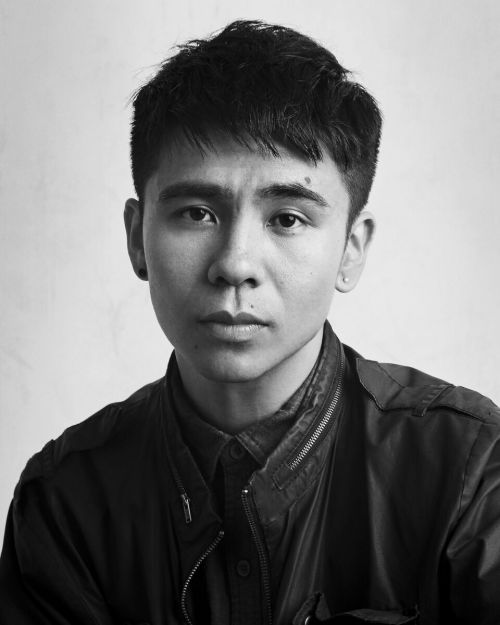 Ocean Vuong
Since the appearance of his first book in 2010, Vietnamese-American poet and essayist Ocean Vuong has quietly called attention to his presence within the realm of poetic accomplishment. His most recent publication, "Night Sky With Exit Wounds," has been named a Best Book of the Year by publications ranging from The New York Times to Buzzfeed, a wide span that attests to his ability to create works that resonate among readers everywhere.
Deliberate and reflective in his poetry, Vuong has crafted an impressive body of work that is as captivating as it is compelling. Weaving vivid imagery of his growth to understand his heritage, his family, and himself, Vuong guides the reader through an experience that oscillates between appreciation of his craft and immersion within the intensity of his insight. It is this delicate skill that readers old and new alike will eagerly anticipate in his forthcoming first novel.
In an interview with leading independent Buddhist magazine, tricycle, Vuong reflects on fear as the "ultimate energy" for the creation of poetry, citing the outpouring of poetry following catastrophes such as 9/11 as evidence. A devout Zen Buddhist himself, he likens this creative surge to a lotus in bloom on the surface of a pond: though beautiful on the surface, its roots are steeped in mud. Yet despite the blossoming amidst tragedy, Vuong is determined to use his energy to connect with others. Through his work, he hopes to put the poet and the reader on the same plane, allowing them -- as he says -- to connect and say, "I see you. I understand."
Ocean Vuong will read from his work on Friday, March 23rd at 4:00pm with a book signing to follow. He will also participate in the noon panel, "Art & Politics" on Thursday, March 22.
- Marcie Woehl is an undergraduate at UND, majoring in English and philosophy.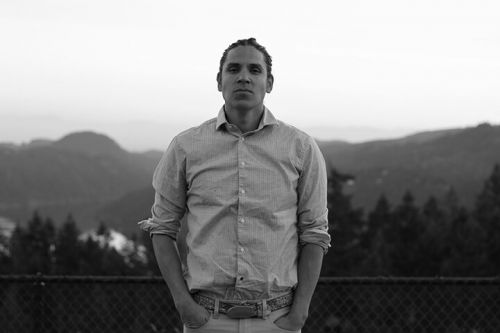 Nicholas Galanin
Nicholas Galanin (Tlingit/Unangax̂) describes himself as a multidisciplinary artist, which is an understatement. Formally trained in silversmithing, jewelry design, and indigenous visual arts, he's also apprenticed with master carvers, shown his time-based work at film festivals, and become well known for his taxidermy.
His artwork has been exhibited—extensively—in individual and group shows across the US, Canada, and Europe, as well as New Zealand and Japan.
As if that weren't enough, Galanin, who also goes by Silver Jackson, is part of an electronic music group, Indian Agent, who dropped their latest album, "Meditations in the Key of Red," in October from HomeSkillet Records, a label based in Sitka, Alaska, where Galanin lives.
Galanin's latest project, part of his ongoing community work, is a 42-foot healing pole carved for Tlingit T'aaku Kwaan Family, funded by Goldbelt Heritage, to be installed in Juneau. His artist statement makes his creative drive clearer: "I resist romanticization, categorization and limitation."
As prolific as he is across media, Galanin remains intensely focused in what he wants his work to demonstrate: he uses it "to explore adaptation, resilience, survival, active cultural amnesia, dream, memory, cultural resurgence, connection to and disconnection from the land."
He frequently challenges the appropriation and commodification of indigenous cultures, in works like "Things Are Looking Native, Native's Looking Whiter," which features an iconic image of Carrie Fisher as Princess Leia on one side with a graphic match of another photo, this time of an unnamed Hopi-Tewa woman captured by Edward Curtis in the early 1900s. Elsewhere, in "Operation Geronimo," he adopts and adapts a Warhol-like aesthetic. His work is conceptual, challenging, thought provoking, and necessary. To have an artist of Nicholas Galanin's caliber visiting the Red River Valley is a phenomenal opportunity for all.
Nicholas Galanin will present from his work at 4pm on Thursday, March 22nd. He will also participate in the noon panel, "Art & Politics" on Thursday, as well as the Wednesday, March 21st, panel "Art & Justice." All events will be held in the Ballroom at UND's Memorial Union.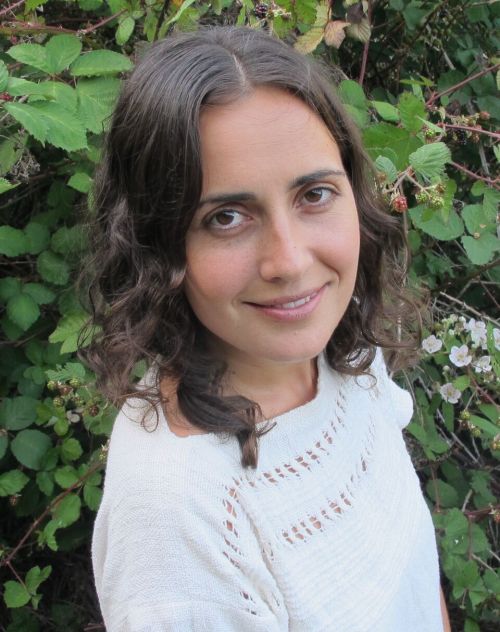 Lauren Markham
In this month's Harper's Magazine, Lauren Markham writes about walls--a contemporary hot topic that she approaches sideways by focusing on an obscure border between Norway and Russia. The message, however, grows universal when she reminds us that societies tend to fortify in times of uncertainty, even if fortification isn't the answer.
"If a nation seems to be coming apart, perhaps a wall can hold it together. We convince ourselves that we're in a state of perpetual siege; we turn the state into a bunker." An educator in Oakland, Calif., Markham is also a reporter and essayist, but her long-form, non-fiction writing showcases her immense skill at crossing genre boundaries. Her ability to capture a precise moment transports readers into foreign spaces, while commenting on important issues of immigration, migration, and refugee asylum.
Though her reporting shines, it's her 2017 book entitled "The Far Away Brothers: Two Young Migrants and the Making of an American Life" that has put her in the spotlight. Among the extensive praise for the text, Jennifer Senior of the New York Times describes it as "impeccably timed, intimately reported, and beautifully expressed."
Author Jeff Hobbs writes, "'The Far Away Brothers' is a necessary book. But it is so much more than just that. Told with elegant detail, profound compassion, and painful truth, you will come out of this story with so much knowledge and, more importantly, understanding—of immigrants and also of youth."
"The Far Away Brothers" was named a New York Times Book Critics' Top book of 2017, a finalist for the L.A. Times Book Award, and it was also long-listed for a Pen America Literary Award.
Markham possesses a field reporter's sharp attention to detail and sense of craft; the profound work she's produced so far is likely not her last.
Lauren Markham will read from her work at 8pm on Friday, March 23rd. She will also participate in the noon panel on Friday, as well as Thursday, March 22nd. All events will be held in the Ballroom at UND's Memorial Union.
- Brittney Christy is a Ph.D. candidate in English at UND.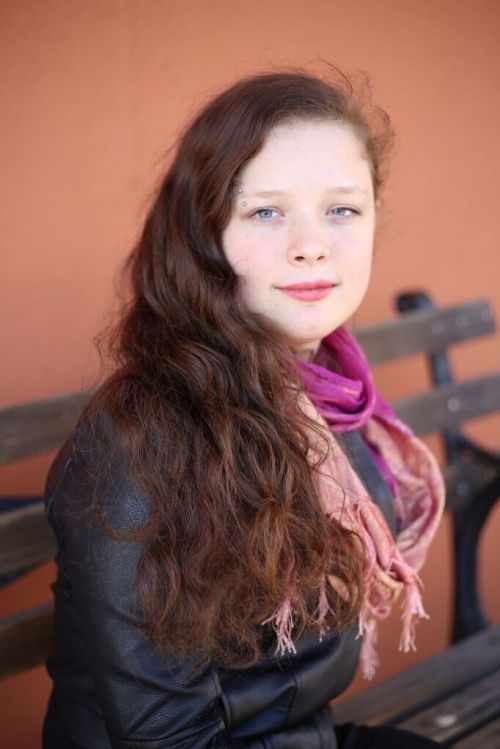 Molly McCully Brown
"Molly McCully Brown's first book of poems, 'The Virginia State Colony for Epileptics and Feebleminded,' is part history lesson, part séance, part ode to dread. It arrives as if clutching a spray of dead flowers. It is beautiful and devastating," wrote Dwight Garner, book reviewer for The New York Times.
Her first book having been hailed as possessing both calm and passion, Molly McCully Brown is an emerging star who has just been named a Kenyon Reviewfellow.
Having written throughout her entire childhood in rural Virginia, Brown went on to earn degrees from Bard College at Simon's Rock, Stanford University, and ultimately received her MFA in poetry from the University of Mississippi. More recently, she is the 2017-2018 Jeff Baskins Writers Fellow at The OxfordAmerican magazine and working on a collection of essays on disability, poetry, religion, and the American South.
"The Virginia State Colony for Epileptics and Feebleminded," which won the 2016 Lexi Rudnitsky First Book Prize, explores the experience of those who lived at the Virginia State Colony throughout its dark history. Its medical staff, being believers in eugenics, sterilized their patients, many times without their knowledge or consent.
In reading the work, one enters into a vivid world of sensations, based partially in truth and partially in human feeling. In an interview with Karin Cecile Davidson for Newfound, Brown explains that she uses "facts as a starting point and then makes leaps of empathetic imagination to paint a more human and emotionally engaged picture of a time and place." When reading Brown's work, one cannot help but hear echoes of North Dakota's own history and the Grafton State School.
Molly McCully Brown will read from her works at 4 pm on Wednesday, March 21st. She will also participate in the noon panels on Wednesday, March 21st, and on Friday, March 23rd.
- Spencer Valentine is an undergraduate English major at UND.