Finding Roky
by Sabrina Hornung | .(JavaScript must be enabled to view this email address) | Editorial | March 28th, 2018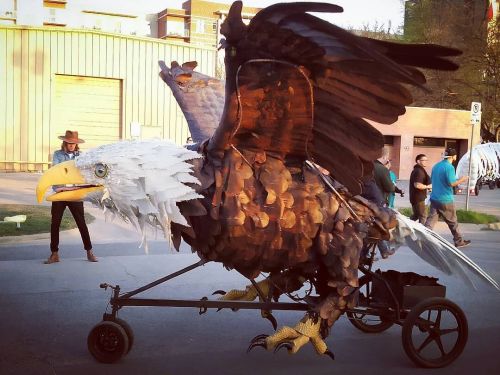 The weeks prior to our trek to Austin were spent poring over pages of RSVPs, combing through emails trying to find out how to connect and make the most of our venture, and if the time allowed, digging through the list of bands that would be playing each event. Full disclosure: It's overwhelming but oh so worth it. With so much going on, it's easy to overlook or double book important events.
As part of my preparation for the trip, I watched a documentary called, "Dirt Road to Psychedelia: Austin Texas During the 1960s." Psychedelic rock was born in Austin, well, between there and San Francisco, but it left me wondering what remained of that movement. I found myself intrigued by Austin's contemporary psychedelic music scene with acts like The Black Angels, Lord Buffalo, and The Golden Dawn Arkestra, to name a few.
By some strange happenstance while in Austin, the name Roky Erickson, the man who coined the phrase "psychedelic rock" in the 1960s, came up at least once a day whether I brought him up or not.
One of our first days, we randomly met a Travis County judge in our hotel lobby, who casually mentioned that his courtroom was featured in the documentary about Roky, titled, "You're Gonna Miss Me." In fact, this judge assigned Roky's legal guardianship and assured us he's doing well, in the casual conversational tone that is notoriously Texan.
A few days later, in one of the VIP tents, we ran into a man wearing a silver helmet, who introduced himself to us as the "Chupacabra," a man of mystery, intrigue, personality, and a fellow folklorist. He spoke of Roky so we told him of our newfound Roky connection. He told us, "Hell, I know everyone that Roky knows…sure, I know him." Though later on in our conversation he uttered the common local lament that "this town isn't what it used to be."
One man resembling John Goodman's character Walter from "The Big Lebowski" looked upward toward one of the skyscrapers and sighed wistfully. "This town was a lot different before the city boys came in."
According to bizjournals.com, 105 people move to Austin a day. With population growth like that, the common joke was if you meet an Austinite born in Austin, you've stumbled across a unicorn -- and we'd stumbled upon a few in our first few days. Even if they hadn't been born in Austin they were at least there since the late 60s, and that has to count for something.
On one of the last days we met up with Brennen Leigh for an interview at Threadgill's, a venue with a strong local music history and by the look of it, it remained a sanctuary for locals craving live music and avoiding the hustle and bustle of the festival.
Shortly before the interview we found out that Roky -- the man himself -- was playing about a block away. We didn't know he was playing; whether we overlooked his name or if he was a late addition, we almost felt like we channeled or even summoned him. Do we dare call it a SXSW miracle?
As we entered the park where he was playing, we walked past a crowd of concerned Christians speaking loudly through megaphones, waving their arms and flying signs with similar messages, wondering whether or not we'd found Jesus Christ, and that we had time to be forgiven for our sins.
Though we didn't find their Jesus, we caught a Lyft ride with another earlier in the week. All I know is that I found what I was looking for. Roky Erickson on his hometurf.
The city of Austin is known for its glorious small venues and is rife with music history and aspiring musicians of every genre.
It's hard to pick an Austin sound. Even some of the musicians we spoke to were unsure how to describe a sound that defines the city.
The sound of Austin during SXSW is a chorus of live music pouring out of any space that has space as well as available street corners. Those who weren't playing desperately tried to hand out CD samples of their work. Even a number of the pedicab drivers were armed with a decent speaker.
It isn't hard to see that the city lives, breathes, and embraces its music and music culture.