Good Anger?
by Sabrina Hornung | .(JavaScript must be enabled to view this email address) | Editorial | September 27th, 2017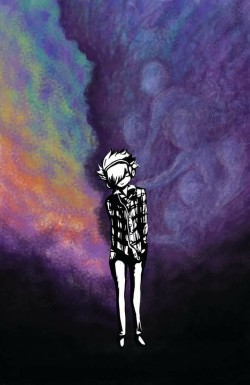 Our opinion: To the president and NFL owners: put up or shut up
According to Merriam Webster the definition of anger is as follows:
1. a strong feeling of displeasure and usually of antagonism (see antagonism 1b) You could hear the anger in his voice.She found it hard to control her anger:rage 2
At 5:35am on September 26, Donald Trump tweeted, "The booing at the NFL football game last night, when the entire Dallas team dropped to its knees, was loudest I have ever heard. Great Anger."
What we want to know is, what did he mean by "Great Anger," or is that distracting gibberish like the number of people he claimed were at his inauguration or "covfefe" that we can just add to the Trumpster fire?
All jokes aside, is he perpetuating anger or did he just run out of characters?
As the leader of our country in a time of great division, is it appropriate to perpetuate hatred and anger? Doesn't a true leader worth their salt try to unify rather than further a divide?
We don't expect Trump to be a miracle worker, but rubbing salt in a wound and openly calling out an athlete an SOB while campaigning in Alabama is hardly presidential. Neither is blasting a war hero who doesn't agree with him.
Though it sure has us talking, but not about the health care crisis, and not about resurrecting duck and cover due to ongoing threats and taunts from both sides of the ocean. Also, we don't want to bring up those nasty rumors of his alleged collusion with Russia or (gasp) his or his cabinet's emails or tax information.
To him, kneeling during the national anthem is a travesty and is apparently NFL boycott-worthy, yet a bunch of white supremacists filling the streets of Charlottesville with matching haircuts and tiki torches in hand is exercising freedom of speech.
But what happens when someone else's freedom of speech is infringing upon one's freedom to exist by perpetuating hate and fear?
According to the Washington Post, over half of the country does not approve of how Trump handled what happened in Charlottesville and two thirds of the nation disapprove of his use of twitter. If used correctly it's a great way to connect with the populace--not to attack, belittle,and divide.
May we suggest: POTUS, do a little homework and look into FDR's fireside chats; and if you can't say anything nice, shouldn't you wear mittens?
Online jerks are offline jerks
Whether you are POTUS or a civilian, social media is the latest and greatest form of socializing without even having to talk to your friends, family, and acquaintances but we seem to take it as it comes with its advancements.
In its true sense social media is a great tool that can bring us closer together as we see photos of our pets, projects and kids. You can spread good news like promotions and engagements or you can share your tragedies like the loss of a loved one and recent headlines.
But what happens when we disagree with a total stranger over social media--do we cut and run with the greatest insult and use a meme as an end note? Bye, Felicia.
What happened to our communication and how do we remedy it? Should debate be a required course, along with public speaking, so we can remember how to effectively and intelligently disagree with each other or at least learn to agree to disagree?
Inspiring debate would do a heckuva lot more good than eliciting a straight up attack or insult. We don't necessarily have to sit around in a cyber circle and talk about feelings but we do hear that you can catch more flies with honey than vinegar.
By the way, which NFL team could Colin Kaepernick help the most? We think the 49ers should eat humble pie and rehire him, but if they don't, the Chicago Bears should grab him before somebody else does!