​Our opinion: Ask questions, express your opinion at Fargo town hall
by Tom Bixby | .(JavaScript must be enabled to view this email address) | Editorial | February 21st, 2017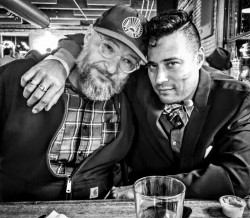 Citizens and voters, including Republicans, are upset by the the first month of the present administration. Republican leaders advised congresspeople to hold town hall meetings during the week-long Presidents Day recess.
Molly K. Hooper of The Hill spoke to Rep. Kevin Cramer (R-N.D.). His advice to his colleagues was "Don't shy away from the public...Be prepared intellectually, knowledge-wise, be polite and don't fall for the bait if they try to get you in an uncomfortable situation."
GOP members were encouraged to take "security precautions" after the loud and rowdy town halls of the past few weeks.
Cramer's first precaution: he doesn't publicize, doesn't say anything about the town hall he's holding. As of Sunday, four days before the event, the only place you can read about it is in Indivisible's website: https://indivisiblefm.com/author/indivisblefm/
The second precaution: He chose Beans Coffee, seven miles from downtown and three from West Acres, about as far away as you can go and still be in Fargo.
Beans Coffee isn't just far away. It's the geographical center of the 16th Legislative District, represented by the rabid State Senator David Clemens, author of the bill justifying deadly force against people about to commit minor property crimes.
Cramer is well aware that Beans Coffee is in the most conservative part of the Greater Fargo-Moorhead Metropolitan Statistical area, where he's least likely to be asked questions he can't answer or can't answer honestly -- that is, all questions.
Another precaution may have to do with the size of the venue. HPR called Beans Coffee. An employee told us they have 12 tables and that their capacity is 40 seated and 20 more standing.
Town halls all over the country have been crowded and some attendees have had to stand out in the parking lot. We're hoping that sound equipment can be arranged, so that people in the parking lot can hear what's going on.
If the location and venue were so carefully chosen, it is reasonable to assume that the time is also strategic. It's on Thursday the 23rd, at 1pm. Jacky @JDeMolee tweeted "'That's great, but can you schedule something where people can actually attend? Completely eliminated anyone working 9-5, M-F"
It's more than that, Jacky. Thursday at 1pm is when copies of the High Plains Reader are being delivered all over the city. It's the last possible time that no one will have seen the issue.
Congressman Cramer would never make mention of the little newspaper that could. But his actions contradict his silence, and we are honored to be an acknowledged opponent to be reckoned with.
Cramer was an early endorser, supported candidate Trump before almost anyone else. He has never expressed a difference of opinion about anything the president has said or done: 2am enraged tweets, nominees who want to do away with the agency they administer, entitled groping, none of it.
In his own website, Cramer says "The best way to stay in-sync with the beliefs of the people you represent is to never quit listening," Just so. He has no convictions of his own; those he professes are protective coloration, and his time horizon is the next election.
We don't know of any Democrat with a chance of beating Rep. Cramer in 2018. Recent candidates have been disappointing, no-hopers running for name recognition alone. If you think we're wrong about that and you know someone who does have a chance, please let us know.
Without a viable progressive, our best shot is a relatively sane Republican, having a more intimate contact with reality than Cramer and ready to challenge him in the next primary. Julie Fedorchak could do it. So could Brent Sanford.
Cramer couldn't invoke the 11th Commandment and scream about loyalty.
He came up the same way.
YOU SHOULD KNOW
Congressman Kevin Cramer: town hall meeting
Thursday, February 23, 1pm
Beans Coffee Bar, 5675 26th Ave S, Fargo
(Just south of the CostCo on Veterans Blvd)
701-540-9055