​Our opinion: Fargo's alleys are an urban amenity
by Tom Bixby | .(JavaScript must be enabled to view this email address) | Editorial | May 17th, 2017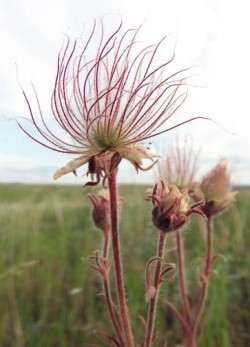 We don't like cars all that much. We're wary of meeting white van man, constant texter, boy racer, and orange light go-through. And in Fargo, we don't have to.
Because there are so many alleys in the older part of Fargo, and so many parking lots in the newer, it's possible for a bicyclist to cross the city almost without crossing paths with fast-moving vehicles.
We believe that our alleys will someday be cherished and treasured, and we hope there will be a goodly number left.
Almost nobody, especially persons in positions of authority, thinks very much about them. New alleys aren't being created. Existing ones are slowly disappearing. Don't it always seem to go that you don't know what you got till it's gone, sang Joni Mitchell, and our beloved alleys are caught in the the interval between father-killing and ancestor worship.
That got us thinking. Why are the alleys even there? Probably because when people got around on horses, they didn't want stables and horse turds in their front yards. Where the garages are now, there were small stables, complete with hayloft. Alleys were built until the 1950s, from force of habit, and then phased out.
There once were many more than at present. You don't believe us? Go for a ride around the older part of town. Find a block without alleys, especially at the end of an existing alley, and look up above you. If the power lines go through people's back yards to the other side, there was probably an alley there.
Is the supposed alley parallel to but shorter than other alleys in the same Addition to the city? Suspicions confirmed.
Did the block's residents ask the city's permission and go through the process of getting rid of the alley legally? Or did they stealthily do away with it, the owner-occupier at the entrance building a garage over it, and his co-conspiratorial neighbors moving their back fences? It was once probably possible to get away with that.
Now look down, at the driveway's curb cut. Is it suspiciously wide, older than the house or garage? Is it centrally located, in just the right place to be the entrance to an alley? Does it look pronounced and municipal? Is it the same age and shape as the curb to either side?
Guilty as charged.
Mind you, we aren't advocating the foundation of the ARC (Alley Reconstruction Cadre). And we don't think militants should come in with heavy equipment in the dead of night and forcefully reopen unjustly closed alleys.
But alleys free up space in front yards and preserve them from driveway disfigurement; and they rid cyclists of the inconsiderate residents who park their vehicles blocking the sidewalk.
Part of an alley's value is in its lack of uniformity: no curbs or row of similar buildings, which tire the eyes. Each alley has its own setting and personality and is unlike any other.
The newer concrete alleys are too wide, will have somehow to be narrowed and planted. The extras on top of property tax required to build them were wasted.
Some of the prettiest places we've seen in our travels were alleys: the Ruelle Vert, in Montreal; the Rua Sobre o Douro, in Porto.
Some of the prettiest alleys in Fargo have big trees alongside, and the alley swerves to go around them. One of our favorites runs between 1st Street North and Oak Street North, just south of 6th Avenue North, near the Oak Grove neighborhood.
Yow! We just went there: new construction, some trees gone. And that is just what we were talking about.
Do you have a favorite? Tell us about your favorite alley. We'll visit every one and compare notes for a future feature.
Almost nobody talks about our alleys, and when we do, people look at us as if we were an oncoming train. The only city we've found that plans its alleys is Seattle, and you can download their alley design manual at http://allianceforpioneersquare.org/what-we-do/public-realm/alley-activation/alley-designs/
Alleys are a city planning opportunity to make the city greener. Their landscaping is now hit-and-miss, but they could be bushier and more mysterious, inviting places to walk. If the city isn't interested, residents could form alley beautification clubs and landscape the interiors of their blocks. Let us know what you think!