Piepkorn wins the Breitbart lotto
by Raul Gomez | .(JavaScript must be enabled to view this email address) | Editorial | August 9th, 2017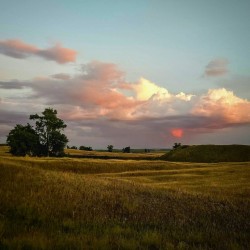 Our opinion: More than serendipity: Breitbart writer at City Commission meeting
Last October 22nd, Fargo made a headline in Breitbart news when City Commissioner Dave Piepkorn made an announcement at a commission meeting that took place on October 10th. He wanted to know how much is paid for each refugee that settles here, who decides how many are settled here and does Lutheran Social Services have any responsibility once a placement is made.
It was a meeting like any other, except for a couple things. Then-candidate Trump was also making headlines with his anti-immigrant and anti-refugee statements, so it seemed like a wild coincidence that Mr. Piepkorn would be bringing up issues so closely tied to the election. What seemed like an even crazier coincidence, double-lightning-strike sorta crazy, was that Breitbart writer Lee Stranahan happened to be there too. Earlier this year in an interview with C.S. Hagen, Mr. Piepkorn denied he had spoken to Breitbart news prior to their arrival at the city commission meeting.
The article headline read "Refugee Resettlement Is a Hot Topic in the Heartland." It cites concerns over tuberculosis, a statement that resonates with the age-old fear of immigrants and their diseases pouring into the country.
We at the HPR often run into strange coincidences, but there are times when they pile up so high we have to ask if there is some sort of "intelligent" design. We find it so strange that commissioners would be grandstanding about the same topic used in a closely fought election. And I ask you, good reader, isn't it a strange and magical world we live in when that same day, never to return again, there just so happens to be a Breitbart writer there to catch it?
This is troubling for many reasons, but the one that sticks in my craw is the possibility that a local official might have a telepathic connection with a Breitbart writer and it's dang creepy.
It's a head scratcher for sure. So we at HPR, believing in coincidences but not magic, thought it would be a good idea to make a Freedom of Information Act request on the commissioner's emails. Unfortunately for us, the records only went back as for as November.
Well, that's the end of that
We gave it a shot: no emails, no story, and that's where it ends, right? Well, not really.
On August 4th the City of Fargo put out a press release outlining HPR's request for the email communications between Mr. Piepkorn and one Breitbart writer with uncanny timing. The press release ends with the note "Commissioner Piepkorn requested that this information be provided to members of the media."
Piepkorn then goes on the Flag morning show to discuss our interest in his emails. "What do you think High Plains Reader was looking for by getting into your emails?" Piepkorn responds by saying "You would have to ask them, but I'll give you my opinion, obviously they're trying to discredit me, doing whatever they can to do that.
"What they thought was that Steve Bannon, as you know, who is active on the President's staff. I think what they thought that they were basically telling me what to do and giving me instructions when actually if you look back at the initial executive orders for refugee restrictions, they actually used quite a bit of my material in the original one, so that is what went down."
Wait, what? Is Dave Piepkorn taking partial credit for a presidential order?
"That's very flattering, obviously to be a humble little city commissioner in Fargo, North Dakota is pretty cool." he continued.
Totally humble, Mr. Piepkorn, and quite a news story if you ask me. But here's my problem with the statement. No story ever came of our Freedom of Information Act request so where's the discrediting coming from?
The only person discrediting Dave Piepkorn is Dave Piepkorn. Dave is the guy coming out trying to place a price tag on every refugee's forehead so he can stare at it and determine if they have the right to be here.
Which by the way led to an unsuccessful recall effort led by a group of immigrants.
And frankly who could blame them? A city leader is playing politics and using them as scapegoats.
It seems strange to us that Dave Piepkorn thinks it's okay to start pricing out the cost of people living in our community. What's next, the cost of Mexicans? What about the Irish?
It is unclear why Mr. Piepkorn decided to send out a press release that HPR was looking into his email. Was it an attempt at intimidation? Was it to let us know that he knew what we did last summer?
Whatever his reasons, we at HPR have ours. It's our job, our duty as media to question activity built on a series of politically opportune coincidences.