Shelter in place
by HPR Staff | .(JavaScript must be enabled to view this email address) | Editorial | June 7th, 2017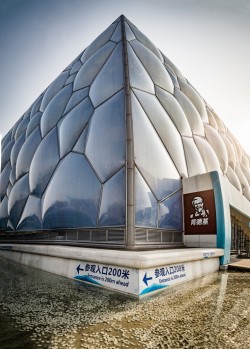 The employment ads run something like this: some school district is accepting applications for paraprofessional positions for school year 2017-2018. Positions require a high school diploma. Experience working with students will be preferred. Hiring begins now and will continue throughout the summer.
Yes it will. School districts always need as many paras as they can get. In their areas of expertise, they are at least as skilled as the average teacher and they are cheap, $11 an hour to start, no benefits of any kind, none.
It's not ideal, but people get hired, everybody works.
Except for a b*tch of a doubt. In the last few months, three paras were attacked by students and one went to the hospital and had a heart attack.
Why only paras? It begins to look ugly. Are they assigned to jobs that teachers refuse to do? Are they used as shock troops in groups where teachers are more likely to be attacked?
A lot of people in education don't remember the most important lesson in kindergarten: who can kick your ass and where your spot is in the pecking order. Or maybe they suffered so many concussions that administration was the only profession open to them.
It's somewhat hard to describe disruptive children. "Out of control" worked for awhile, but future disruptives will be streetwise, antagonistic children, and much harder to deal with.
What's the solution? Separate them from the rest? That only confirms them in their intractability.
A retired para, speaking to Valley News Live, said she'd been kicked, bitten, and spit on, had chairs thrown at her. She filled out incident reports and there was no feedback. Utter impunity.
The rules are that students can be physically restrained only when they are hurting themselves or others.
We were encouraged by the following Fargo School District employment ad: "Behavior Technician...preferred qualifications...experience managing intense behaviors." In other words, somebody who gets it, to work in a squad-size team and deal with the problem.
We agree with Superintendent Schatz that more such teams are needed, and we hope that funding will be available to accomplish it.
A friend of ours, a very good father of three young sons, said "I don't have to punish them, but they have to know I will if necessary." That is the problem: we are asking educators to do the impossible, given the rules they have to follow. There is nothing they can threaten that will make a lot of difference to the kids they are trying to reach.
Good luck, Fargo School District, and we hope you find a good behavior technician for the 7 to 18 dollars an hour and nine months work you are offering, steady Eddie with the talent to be a police crisis negotiator later in his or her career. There can't be many out there.
Because they are placed in harm's way by the Fargo School District, the paraprofessionals should have a place at the table when classroom safety measures are negotiated by the teachers.
If the school district won't allow it, because it classifies them as temporary labor, the teachers should meet with the paras and their representatives, and consider including their suggestions in their demands, after the impasse, now that the three arbitrators are in place.
Kilbourne Group evictions
We have it from an unimpeachable source, who did not wish to be identified to protect their family from retaliation, "that the Kilbourne Group is about to evict the tenants of the Broadway Hotel. This is a long-time haven for low-income monthly renters at 115 ½ Broadway North (upstairs next to the skyway on the east side of the street). There was a Broadway Hotel at least since 1939. Soon there may be nothing like it Downtown."
We remind the Kilbourne Group of their repeated assurances that their developments don't gentrify Downtown, because they add to the housing stock. Everyone knows that these printed statements are just that, words, and that they are working assiduously from the top down, to raise Downtown to a level they can be proud of, by building million-dollar condominiums.
What's new is that they are running rat-like through the sewers and working from the bottom up, evicting everyone they can reach who doesn't fit into their plan, until the uniformed blue meanies start enforcing an upper middle class dress code, business casual the minimum allowable, and drive us out of Downtown, and we have to join a street gang in Southwest Fargo.