​The Pro-Life Challenge
by Karen Kohoutek | .(JavaScript must be enabled to view this email address) | Last Word | March 22nd, 2017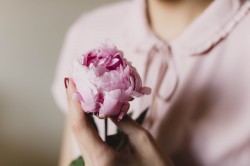 "There is one thing, and only one thing, in which it is granted to you to be free in life, all else being beyond your power; that is to recognize and profess the truth." – Leo Tolstoy, The Kingdom of God is Within You
This is an open letter to Roxane Salonen and the people protesting outside the women's clinic, who want to shut down Planned Parenthood, and otherwise identify as "pro-life": I know you feel very emotional about this. Some people think that most abortion foes are really just out to punish women for sex –they should keep their legs closed or be forced to take the consequences – but if that's true, that's something that has nothing to do with caring about the unborn, being "pro-life," or Christian in any way.
I'm assuming that you're not that kind of vicious jerk, but are well-meaning people who want to help innocent unborn babies. So if you are actually against abortion, it's well-known what factors reduce abortions, by reducing the conditions that make women feel it's their only alternative. The quick and obvious ones are access to birth control, and supportive social environments, where an unplanned pregnancy won't be seen as a devastating crisis because of economic or social conditions.
In fact, let's not call them "unplanned" or "unwanted" pregnancies. Let's call them what they are: catastrophic pregnancies. Women don't get abortions whimsically. For many of them, an abortion clinic is like a suicide hotline. It gets someone through an existing crisis, based on an individual's unique circumstances and problems. People who work in suicide prevention don't want people to be suicidal, and abortion providers don't want unwanted pregnancies. The people who support and work for abortion providers pretty universally lobby for better access to birth control, and it would be unusual to find anyone identifying as "pro-choice" who doesn't also support the social safety net programs that help mothers and families.
Republicans, on the other hand, have been fighting all my life against efforts to help better women's social and economic conditions, the very things that turn unwanted pregnancies into devastating crises, and push women toward abortion.
So let's pretend that you get your way. If we could magically prevent women from getting abortions, how will we, as a society, respond to help women with the desperate life crises that could have been averted by a safe, legal abortion? The crises that brought them there will still exist, the same way that outlawing suicide hotlines wouldn't get rid of depression and suicidal thoughts. What do these women need?
First and foremost: easily available birth control. If you are one of those people who are opposed to many modern birth control methods because of potential fertilized eggs, you can limit this to things like condoms, diaphragms, etc., and then move on to the other factors.
Help with housing, food, and other material needs.
Health Care: prenatal, through birth, through the child's life, regardless of their ability to pay for it.
Employment protection, so women can have children without losing their jobs or jeopardizing their futures. Along with that is paid maternity leaves, breast-feeding support, and whatever ongoing support they need. That certainly includes reliable, affordable child care.
Fair wages, and equal economic advantages so they can participate fully in society, regardless of whether or not they're pregnant, or have children.
Support to help them continue or start school.
Protection from domestic and other kinds of violence.
Counseling services and practical assistance for all kinds of life problems, including relationships (with families, partners, etc.), mental illness, and addictions, both for the women who could get pregnant and the people in their lives.
There are also more general, underlying needs:
The removal of judgment for women's choices about their gender expression, their sexual behavior, and if/when/whether/how they want to have children.
A shame-free environment for people using social services, including all forms of welfare, and getting help for whatever they need.
A shame-free environment for single parents.
Social attitudes that encourage men to be active partners in preventing pregnancy; to condemn rape, harassment, and violence of all kinds; and to be active partners in child-rearing
All of these factors absolutely need to be readily available, absolutely regardless of a woman's social, economic, or geographic circumstances: wherever she lives, whatever her lifestyle, whatever she can afford. If one woman is shut out of these possibilities, any unplanned pregnancy can potentially become a crisis that will lead her to seek out abortion as an option, legal or not, safe or not, potentially deadly to her or not.
If you aren't for these things – and I mean actively: voting, crusading, marching to make sure that these conditions exist and that all women and children have access to them – then you are NOT pro-life. You aren't even anti-abortion. Let's call things as they are: you are pro-suffering. You are cruelly increasing the suffering of existing women and, frequently, their already-born children, so that you can feel superior.
If you are not on the side of progressive social changes that actually prevent unwanted pregnancies, and lead to conditions in which an unwanted pregnancy is no longer a life-shattering crisis, then you are creating the social conditions in which women feel abortion is their only option. If you want to take the crisis-prevention option of abortion away, well, we know what happens in societies in which abortion is made illegal without changing the conditions that lead to them. Women die from illegal abortions. Or they commit suicide. In neither of those cases is the baby saved. At best, cycles of poverty and abuse perpetuate generations of suffering and misery that others won't risk a penny of tax money to prevent. There's nothing pro-life about that.
So how about we imaginatively skip ahead? Why don't we put our time and energy straight into helping to solve the problems that put women into these desperate life situations? How about we try to fix the root causes?
If we could do that, there would still be abortions in case of medical necessity, probably for rape victims, and very occasionally for women with failed contraception, who are still dealing with larger problems that we haven't solved as a society. But the number would go way, way down, further than making it illegal would do. Which is supposedly the goal.
It's time to put away childish things and think like an adult. Either you're serious about actually preventing abortions, or you aren't. If you are, then that's where you should focus your energy, on creating meaningful change. If you aren't really serious about it, then we're done. You have no shred of moral standing. You are proving that you don't really care one little bit about the lives of those babies you think you want to save. The women facing devastating life problems in the face of a pregnancy are in those situations because of conditions you have decided you don't want to change.
If you want to prevent the deaths of unborn babies, then you need to become "pro-life" in a meaningful way, or all you've been doing is play-acting. If half the anti-abortion forces gave half their concern for eggs that might not even be fertilized, and applied it to the survival and the life opportunities of babies that have already been born, we would be well on our way to making abortion obsolete. If you don't want to do that, then it's on you. It's time to choose.