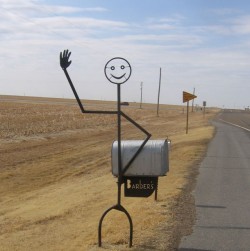 Pack the Commission, change to wards
To the editor:
With nearly a dozen candidates running for Fargo City Commission, some residents think Fargo should have a runoff election, so a candidate can get a decent majority of the votes.
I'd say "so what?". Even with a runoff election, those who don't like the two candidates who make it to the runoff ballot are forced to vote for someone they didn't want on the ballot anyway. In effect, it doesn't matter if someone gets 15% or 51% of the vote.
Maybe those who are suggesting change might consider a different solution that has been suggested dozens of times in public and by numerous candidates over the years. Expand the Commission from 5 to 9 commissioners and change the system to wards or districts. Then and only then would we have a better system of fairness, and we might get a few commissioners who listen to the minority view.
-Dave Engebretson
Fargo

Commissioner Tony Gehrig: dysfunctional runoff system
To the editor:
The Forum has been pushing this narrative for a year now. They demand that we go back to the already voted-out runoff system. Why? Because "we" don't want commissioners to win with 22.3% of the vote, "we" want a majority! Doesn't sound bad. Problem is, the runoff system doesn't fix that or any other problem.
To be very clear up front, the runoff system The Forum is pushing so hard does NOT guarantee a majority and in fact has never delivered a 51% majority for a commission race. The runoff guarantees voter fatigue and lower turnouts. The runoff system was tried for 15 years and failed miserably. The runoff system never changed the outcome, the top 2 vote-getters always won anyway. If you accept that to be true, then it has a lot of downside and no upside.
In 1986, the majority of only 7,114 Fargo voters instituted the new runoff system for local elections. If we had that system today, 11 candidates for commission would have been whittled down to 4, and we would all vote again to see which of those 4 would take the 2 open seats. History tells us Tony and John would have still won in the runoff, voter turnout would have plummeted, and neither of them would have received a 51% majority. This is why in 2000, more than 29,000 of the 43,000 Fargo voters ousted the runoff system in favor of our current system.
The number of voters who participated in the runoff election historically was about four times smaller than the primary a month before. Meaning, once your candidate lost, you generally didn't go back to vote for someone else. Therefore, the people who got the top two spots going into the runoff always won anyway. That of course means the runoff never changed the outcome.
While The Forum is telling you they want a majority and broader support, we have solid proof that the opposite is what happens. In 2000, 21,529 voted in the primary, and only 5,415 in the runoff. Simple math, 22.3% (or even 15%) of 21,000 is more than 51% of 5,400. Simply math tells us that less people voting to try and achieve a manufactured 51% "majority" isn't better than our current system, it is mathematically and logically worse.
From 1986 to the present, the closest to a majority anyone got in a four-way race for commission was 40% (Tim Mahoney 2010), and that was without a runoff. So while The Forum really wants a majority, they always leave out one important fact...the runoff system does NOT, will NOT, can NOT guarantee a majority will be reached.
It's not normal to have 6 candidates for 1 spot like in 2015, or 11 candidates for 2 spots this year. But more is a good thing. Choice is good. Demanding that we gerrymander the system so that an artificial "majority" is reached doesn't work. That isn't a theory, it was proven for 15 years.
If you really want a system where city officials are elected with a strong majority, the ward system is the only one that will deliver. Regardless, our current system is better now, choice is a good thing, and The Forum's way won't fix any problems while guaranteeing fewer people will vote.
-Tony Gehrig
Fargo