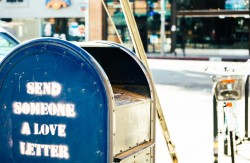 The judicial system primarily acts to inflict punishment as opposed to rehabilitation.
To the editor:
The BCI's use of Confidential Informants is unwise and by definition holds the CI hostage to the performance of information leading to the arrest of persons with the use of search warrant's and quotas imposed on the confidential informant. I of course agree with the judicial need to prosecute offenders, however, it is impossible not to infringe on person's constitutional rights when seeking justice is not the ultimate goal. We must not prosecute with unaccountable police activity. Police using operations cloaked in secrecy with goals based on results -rather than constitutional means is a travesty which needs to be corrected. North Dakota law provides the means whereby accountability is not necessary by the BCI and the CI, resulting in the use of conjured evidence to obtain search warrants issued by a Judge who is merely signing a boiler plate warrant with little or no information. A two inch space is reserved on the warrant to be completed by the Police Officer in charge.
I am a Fargo resident who happens to have information from informant's not accountable to police or BCI. The case in which I accuse police of wrongdoing is a matter of public records. During the month of July, 2015, the following occurred according to my best interpretation of the fact's in Cass County Court. Judge Thomas R Olson, preceding on a Motion to suppress evidence with the use of a Search Warrant. Most of the proceeding involved a sniff dog named Disco. An unaccountable CI's information was used by police to establish guilt of the defendant who has a serious addiction problem. The informant's tip to police was: Cars pull up to the side of the apartment building and an unknown male comes out of the apartment, goes to a garage, meets with the occupant of the car and then returns. This "unusual activity" is ongoing and normally happens at 11pm; end of statement...Presumably, this is all that is needed to implement a search warrant which resulted in the arrest of the defendant..
Disco the sniff dog had Officer Pete Nielson of the West Fargo Police witness on his behalf; Disco is certified and trained to detect illegal drugs, but not legal drugs. Also, Disco is trained to detect only certain illegal drugs. The canine handler explained that Disco has received numerous awards and was convinced Disco would only SIT at an apartment door if he sniffed an illegal drug. ( Disco completely missed the smell of weed from the apartment directly across the hallway, less than ten feet away and was probably thinking weed is legal). When Counsel asked if the dog SITS on command, the court ruled that no response was necessary. Judge Olson seemed not to have any interest in the proceeding and demonstrated onerous body language questioning why the search warrant was challenged. A few days later the court threw out the challenge to suppress for lack of evidence.. Disco, who will SIT on command was retired a few months later, decorations and awards intact.
Police departments must be put on notice, not to use search warrants based on CI tips and innocent sniff dogs to gain entry to a TARGETED ADDRESS, ..Yes, I realize that the rules of entry to an apartment are unique and Canine handlers are regularly exploited in the use of sniff dogs. Informants typically are in an impossible situation since most confidential informants have been unofficially (not on the record) (no counsel)
charged with a crime and agree to provide tips to Police in lieu of a Record, which in many cases may have catastrophic consequences to their future. In order to fulfill the agreement, the Hostage/Informant must provide a number of tips to the police known as quota's which must be met to avoid a reinstatement of the Now unofficial charges. This "torture" can result in brutal and bad information as well as suicidal thoughts or action because of tremendous pressures brought about counter intuitive instincts of basic human kind behavior.
We may not-can not-permit our police forces to disregard Constitutional rights--including those charged with felonies and misdemeanors. The judicial system primarily acts to inflict punishment as opposed to rehabilitation . We, as a people should not require vindication to fulfill our lives.
The premise on which search warrants are executed because of "unusual activity" is intolerable.
Let our North Dakota Lawmakers know that legislation is necessary to curb the police powers of the Bureau of Criminal Investigation. The use of confidential informants whereby we apply questionable law to make the accuser and the accused victims of the law is unforgivable. We must not justify a means to a potential remedy.
-Ray J Gross
Fargo
Stenehjem Indisputably Supported Obamacare
To the editor:
While it may be politically inconvenient now that he's decided to seek higher office, the fact of the matter is that Wayne Stenehjem indisputably supported Obamaca.
The King v. Burwell case was heard by the Supreme Court in 2015, and was widely considered to be conservatives' last chance to overturn Obamacare. At issue was whether or not the legislation authorized the federal government to apply federal income tax subsidies to individual residing in states that had not established healthcare exchanges. While the text of the legislation provided little basis for such authorization, this interpretation would have rendered Obamacare unworkable. If this provision were overturned, it would likely mean the end of Obamacare.
Conservatives rallied behind the opportunity to overturn the law. Ted Cruz, Marco Rubio, Mike Lee, and Paul Ryan put aside personal differences to sign an amicus brief urging the Supreme Court to rule against the Obama administration. Republican Attorneys General representing Oklahoma, Nebraska, South Carolina, and other states joined together to submit a similar brief.
On the other side of the aisle, liberals banded together to defend Barack Obama's takeover of our healthcare system. Nancy Pelosi and Harry Reid led other congressional liberals in submitting a brief that defended Obamacare. Another group of liberals – 21 Democrat Attorneys General from across the country – submitted a brief of their own; joining them as the lone Republican was North Dakota Attorney General Wayne Stenehjem.
These liberals succeeded in persuading the Supreme Court to rewrite the law and save Obamacare. It was an interpretation that the late-Supreme Court Justice Antonin Scalia famously described as "not merely unnatural; it is unheard of." It was exactly the interpretation that Stenehjem and his liberal colleagues had pleaded with the Court to take.
Stenehjem continues to deny that he "supported" Obamacare, even though his actions in the King v. Burwell case clearly demonstrate that he did. Instead of continuing to argue over semantics, perhaps Stenehjem should be asked a different question – why did he decide that Ted Cruz, Marco Rubio, and Paul Ryan were wrong, but Nancy Pelosi, Harry Reid, and Barack Obama were right?
Chris Young