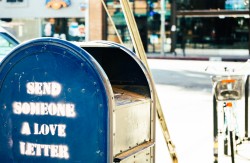 MARVIN NELSON: WELL PAST TIME?
To the Editor:
It was in mid-January that Doug Burgum, a Republican, announced his intention to run for the governorship. No Democrat had so declared, though Sarah Vogel, former Commissioner of Agriculture, was publicly making up her mind.
In an enthusiastic editorial of Jan. 21, HPR co-owner John Strand endorsed Burgum and suggested that Vogel go for a seat on the North Dakota Supreme Court instead. He also approved the idea, at least, of Democrats' crossing over to vote for a Republican in the gubernatorial election.
There was good reason to assume that Strand had been a Democrat for a long time, so he appeared to be rejecting his own party.
Vogel decided not to run shortly thereafter. Later, Burgum came out with an endorsement of Donald Trump for president, which made it seem that his own endorsers, e.g., HPR, were doing likewise.
Chris Hennen's op-ed ("A Wedge to Get an Edge?") of May 12 delved into these matters, concluding that Burgum had lost support among his earlier enthusiasts. True, it was a bungle.
That a winning career in business outfits one for public office is a specious notion. One's bent is to serve private interests or the public interest, not both. The entertainment media, which used to be the news media, are private; the showman Trump is their creation.
Hennen did point out that there is now an able Democrat in the race for governor, Marvin Nelson, but "it may well be past time for progressives to look at supporting him." How so?
-Rodney Nelson
Fargo
MSUM MFA PROGRAM: A NEW BEGINNING
To the editor:
I so appreciated Karen Kohoutek's article, reflecting on the life and death of the MFA Program at MSUM, in your recent edition.
I too was a student of this program and a beneficiary of both the dedicated professors and the committed fellow students I met there. I grew as a writer and a reader; I developed lifelong friendships and I learned to love and live the writer's life, so often solitary, demanding a kind of patience, perseverance and creativity that few endeavors demand.
I also learned how necessary writers are to each other. We read each other's work and we believe together in the written word.To be an artist in community is truly a beautiful way to live. MSUM's MFA program was this community to many of us in this region.
Since learning of the coming end of the MFA, a small group of writers and artists have formed River Cities Literary Arts Center, a nonprofit located in Fargo-Moorhead, whose mission it is to develop community for writers, nourish the writing life, and celebrate the literary arts.
We are "all things book." And we hope to, some small way, fill the void left by the death of MSUM's program. We will be a clearinghouse of information on literary events and opportunities (see our website at www.rivercitiesliterary.squarespace.com). We will also provide gathering space and events of interest to writers and readers and lovers of books.
We can be reached at rivercitiesliterary@gmail.com, or at 701-237- 0230.
Thanks to HPR for being a part of this community,
-Carol Kapaun Ratchenski
Fargo