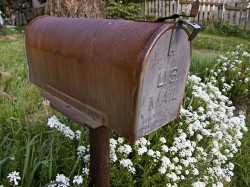 To the editor,
How disappointing it was to read C.S. Hagen's Dec. 18 article "Death by Oil: Remembering the Dakota 38" in the High Plains Reader. While I still ponder the tenuous link Hagen attempted to construct between the 1862 execution of 38 Sioux and today's protests of Dakota Access Pipeline construction in Morton County, N.D., his narrative lacked historical and factual details that must be pointed out.
First, Hagen claims "little has changed" since 1862 in North Dakota regarding prejudices and overt racism. Surely not.
To say this ignores the good work of Dr. Donald Warne and others of the American Indian Public Health Resource Center of North Dakota State University.
What about Native American Heritage Month, celebrated each November with days of events at NDSU?
What about the numerous state historical sites preserving and protecting earth-lodge village sites, native rock art and burial mounds?
Surely we've progressed since 1862, or Hagen's claim is either a bad hyperbole or ignorance of progress.
Second, Hagen's article claims "the campaign against the Native Americans ended at the Battle of Wood Lake on September 23, 1862."
This is incorrect. Generals Henry Hastings Sibley and Alfred Sully led punitive campaigns against the Sioux in Dakota Territory in the summers of 1863 and '64. The largest armed conflict between Plains Indians and the U.S. Army occurred in July 1864 at present-day Killdeer Mountain in western North Dakota, yet Hagen inexplicably omits this event.
What about the Battle of Whitestone Hill in September 1863? Sully's men attacked and left thousands of Sioux destitute for winter. The battle remains as the bloodiest attack led by whites in eastern North Dakota. Yet Hagen does not mention this event either. Why?
Third, Hagen claims former Gov. Jack Dalrymple has left Gov. Doug Burgum "a financially stable state." False. North Dakota's 65th legislative assembly will be tackling ways to curtail spending and right the ship after a $1.6 billion shortfall in 2016.
North Dakota is commodity-driven. Does Hagen know this? Agriculture and oil are heartbeats of our state, yet Hagen claims, "The state may be financially secure, at least for the time being …"
Please do your research, Mr. Hagen.
I recommend several resources for Hagen, including "Over the Earth I Come" by Duane Schultz, an excellent account of the matter Hagen attempted to write about. I would also suggest "Encounters at the Heart of the World: A History of the Mandan People" by Elizabeth Fenn, for Hagen to further understand native history and relations in North Dakota.
Other readings I recommend to Hagen are the journals of Meriwether Lewis and William Clark, as well as the journals of Lewis C. Paxson, a soldier stationed at Fort Abercrombie during the time of the Dakota War.
I also suggest Hagen view "Prairie Crosses, Prairie Voices," a film that sheds some light on German-Russian and Sioux neighbors in early North Dakota, as well as visit North Dakota's state historical sites, including Standing Rock near Kathryn, Turtle Effigy near Golden Valley and Fort Clark near Stanton.
Finally, I acknowledge that racism indeed does exist in North Dakota as it does anywhere else in the world. Racism is an evil that will never leave the earth, but we can make efforts and accomplishments to educate ourselves and others to develop empathy, shared understanding and common ground.
North Dakota is better than 1862.
-Jack Dura Watford City, N.D.