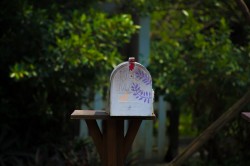 To the editor:
There has been a lot of analysis coming from those who support the Dakota Access Pipeline (DAPL). However, some of that scrutiny begs questions.
Several commentators focus on the non-Native or non-North Dakotan contingent present at the camps. Clearly, support for the water protectors is coming from all over the globe. What many North Dakotans fail to grasp is that this pipeline—and the future carbon dioxide emissions and other pollution it promises—is an international matter. Why shouldn't concerned citizens from elsewhere be able to exercise their free speech guarantees here?
Many DAPL supporters also focus on illegal activities—namely, trespass, property damage and outright theft. If pipeline supporters are going to employ these types of allegations, then they'd better be informing themselves about the 1851 Fort Laramie Treaty, which gives the Dakota and Lakota bands land bordered by the Heart River in the north and the North Platte River in the south. Land bordered by the Powder River in the west and the Missouri River in the east—in fact, water rights and water security extending to the east side of the Missouri River.
Trespass, property damage and outright theft have already occurred, but it wasn't the Tribal Nations who reneged on the 1851 treaty.
Finally, the indigenous water protectors are motivated by prophecy, which tells them about the black snake. It could be argued whether this snake symbolizes the railroads or our highway system. But that prophecy goes further, according to a National Public Radio report featuring Dave Archambault II, Standing Rock Sioux tribal chairman. When the black snake goes underground, it will devastate Mother Earth.
Christians, Jews, Muslims, Buddhists, Hindus and Zoroastrians all believe in prophecies. Why are the prophecies embraced by tribal nations any less significant?
Has there ever been another time that North Dakota law enforcement has seen fit to turn water cannons on a group for holding strong to a prophecy?
If discrimination based on race is racism, then is discrimination based on faith "faithism"? If so, both are alive and well in North Dakota.
-Dean Hulse
Fargo