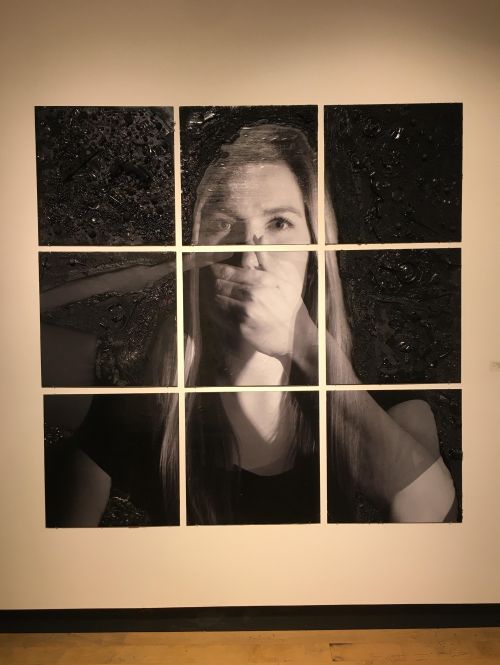 by Kris Gruber
perriex1@gmail.com
Pablo Picasso said, "Every now and then one paints a picture that seems to have opened a door and serves as a stepping stone to other things."
Miroslav Tichy said "Photography is painting with light." The connection between painting and photography will be explored in "Interface," a student exhibition at NDSU's Memorial Union Gallery.
With more than 400 pieces of 20th and 21st century American art, including names like Andy Warhol, Judy Chicago, Pablo Picasso, Fritz Scholder, James Rosenquist, and Jaune Quick-To-See Smith, the Memorial Union Gallery offers a broad range of styles for both seasoned and amateur devotee.
In 1969 the student government bought fine art with a portion of the student activity fees. Faculty and staff joined in on meetings to explore funding options. With matching funds from the National Endowment for the Arts, they were able to procure more art, and the Gallery grew to what it is today.
You will find contemporary Native American art and Midwestern regional art alongside the work of students and alumni. The Gallery features exhibitions, lectures, open mics, and talks.
High Plains Reader spoke to Anthony Faris, Gallery Coordinator and Curator of Collections at NDSU's Memorial Union Gallery about the Interface Exhibition.
HIGH PLAINS READER: How did the idea for the exhibition come about?
ANTHONY FARIS: The Art Department is working to develop more interdisciplinary collaborations so we felt it would be a good experience to have photographers make artworks with painters.
HPR: What makes this exhibition unique?
AF: There is often a refinement of craft and media in art but you don't often get to see free exploration of materials. This exhibit is an experiment in the relationship between painting and photography.
HPR: Is there anything you would like the public to know about Interface?
AF: Some people thought that photography would replace painting but it didn't- it just allowed painting to become something different. This exhibit encourages artists to examine what each medium is becoming.
HPR: Are there any similar future events at the Gallery you would like to talk about?
AF: Many of the exhibits we host at the MU Gallery are experimental. In March, we are hosting Speculative Architecture where our students make objects that reflect the essence of a building. This is always a very interesting, challenging and interactive show.
Interface is a free event. Regular hours for the Memorial Union Gallery are Monday through Friday, 9 a.m. to 5 p.m. Contact Anthony at james.faris@ndsu.edu for more information.
IF YOU GO:
Interface
Memorial Union Gallery
NDSU
Opening: December 19, 9am-5pm
Reception: January 22, 5pm-7pm
Closing: January 23, 9am-5pm