​Civility is for the Birds
Arts | May 9th, 2018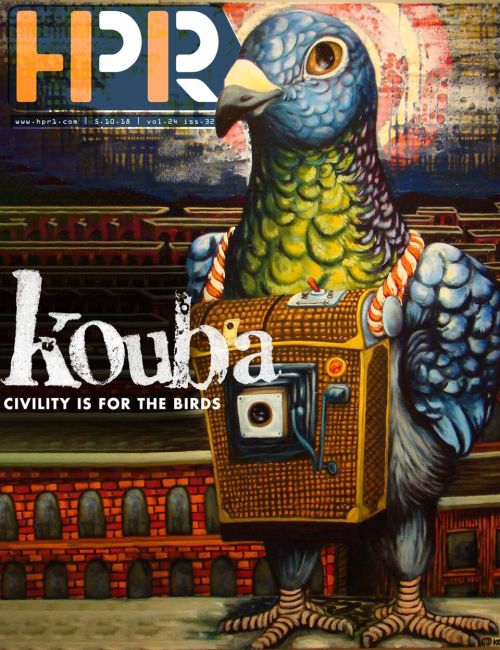 By Tayler Klimek
tklimek@cord.edu
Tucked in the back of Roberts Street Studio, if you follow the "yellow brick road" (a funny story, if you get the chance to ask her), you are likely to find local artist Mackenzie Kouba working on her next masterpiece.
Born and raised in the Fargo-Moorhead area, Kouba is no stranger to the art scene. She began her arts degree at UND, then continued her studies at NDSU where she graduated with her BFA in the spring of 2011. She has been a dedicated public arts advocate making incredibly inspiring art for years, and for the past two has been working as a fabricator for P2 Industries. Having had solo exhibitions at the Upfront Gallery, Gallery 14/DK Custom Framing, The Art Connection, the Rourke Museum, the Plains Art Museum and many others, it's no surprise that she's a finalist for the 2018 Best of the Best competition in the category of "Best Artist."
Kouba says she always knew she'd be an artist. Diagnosed with ADHD at an early age, art was one of the sole subjects she could focus her attention on.
"I was all over the board when trying to focus in school, but they could set me down with a box of crayons and it was really the only thing I could stick my mind to," Kouba said.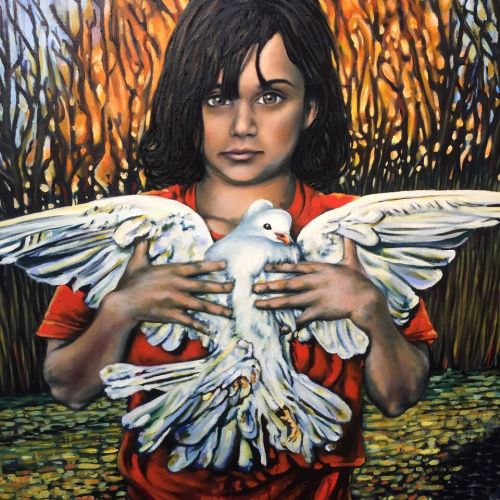 For those who aren't familiar with her work, Kouba's pieces thrive in oil paint. She likes to take what she was playing with in 2D and apply it to 3D, incorporating other materials into her painting.
"Something I really gravitate to is reusing materials," Kouba said. "If I can take something out of the dumpster and alleviate it from ending up in a landfill – giving it another life in something else – I prefer to do that."
Kouba explained that she thinks objects do retain a certain life of their own, especially objects that were heavily handled by and used in human interactions.
Something she's been working with lately is piano parts, which you will see some of in her upcoming show at the Plains Art Museum.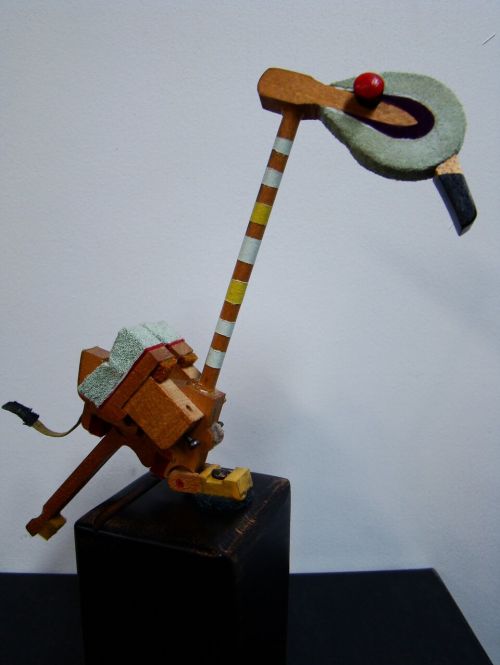 Kouba has taken nearly 100-year-old pianos and trashed them, taking them apart and reusing the pieces in her artwork.
"The detail and intricacy of all the moving parts that are in there – all the materials that go into these moving parts – are really astounding for what people had for tools at the time," Kouba said. "It's really a kind of amplified example of analogue. Being that so much of our world has become digital, seeing the physical act of that sound is pretty interesting, or understanding the mechanics of how that sound is being made."
Something that most viewers of Kouba's artwork see is her fascination with color.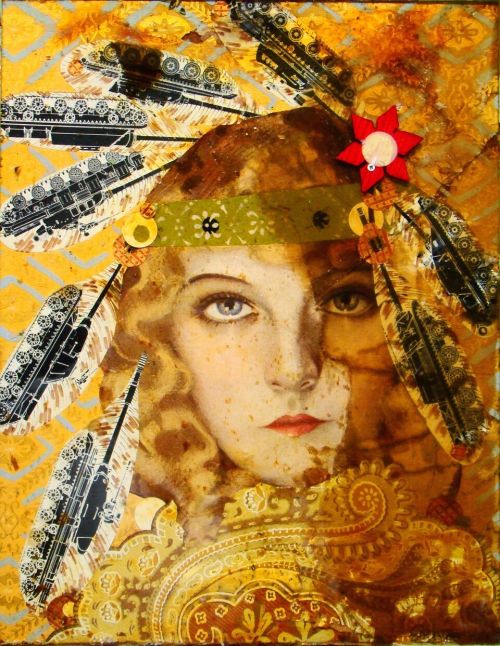 "Being that I'm very farsighted, the first number of years of my life were not about lines or edges or anything like that; it was just a blur of colors," Kouba said. "Visually, that was kind of the language I learned first – sometimes the hard way."
Much of her work is influenced by social commentary, conservatism and increasingly important global issues.
"Especially with what has been going on in our world and our country in particular, it seems like an important time to express the things that we think are important," Kouba said.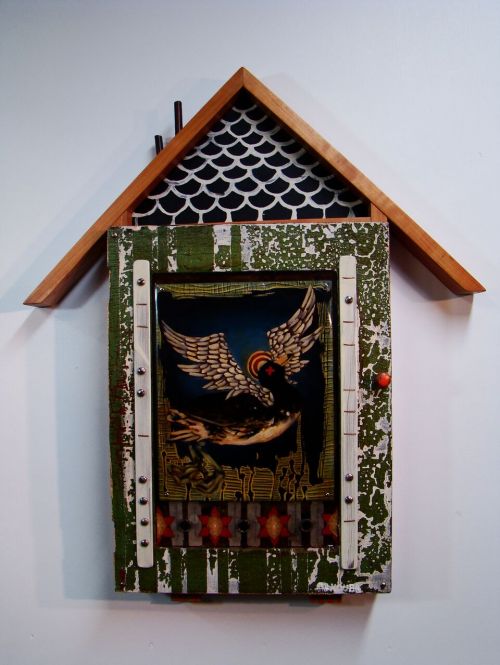 When asked what she wants viewers to take away from her art, she explained that at the root of it, she wants it to be amusing, but also hopes to provoke questions or dialogue.
"It's not so much about me trying to tell somebody the answer to what I'm portraying in the content of the piece, but trying to get people to ask some questions themselves," Kouba said.
Kouba used the phrase 'You can catch more flies with honey than vinegar' when explaining how she tends to draw her viewers in with her whimsical and bright colors before they stumble upon the heavier impact of the content.
"I'm kind of a jerk like that." Kouba joked.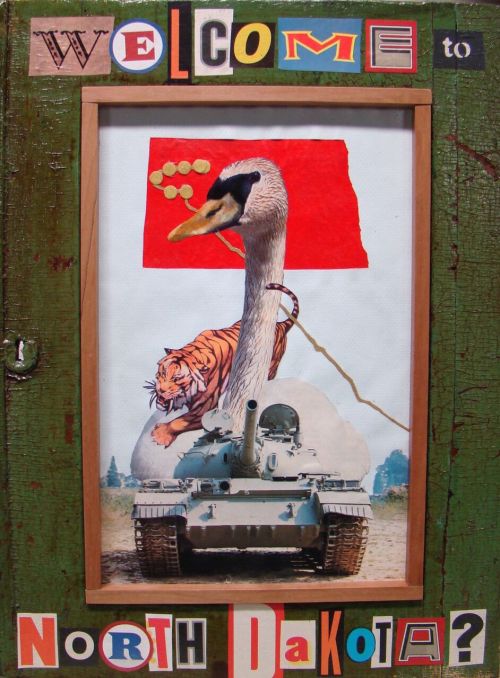 What's most rewarding for Kouba as an artist is when she can get that feedback from viewers, knowing that her work did provoke thought. At her last show at the Rourke, a professor and friend of hers brought a group of students from CHARISM – a neighborhood-based non-profit in Fargo offering relationship-based, skill-building programs for low-income and New American children and their families. Kouba said that these kids were staring at everything wide-eyed and had some really powerful questions for her.
"Having them look at this work and receive some really valid, hard questions for me, and even just seeing how they were thinking about these things was really gratifying," Kouba said. "It also really inspired a lot of hope in me as far as just seeing how perceptive they are of the world, too."
Be sure to keep your schedule free and make it to Mackenzie Kouba's upcoming show "Civility is for the Birds" at the Plains Art Museum, on display until August, where you will be sure to see some of her amazing paintings on display, including some of her piano-inspired assemblages. The opening of the show and Artist Talk will take place next Thursday, May 17 from 6:00 – 7:00 p.m.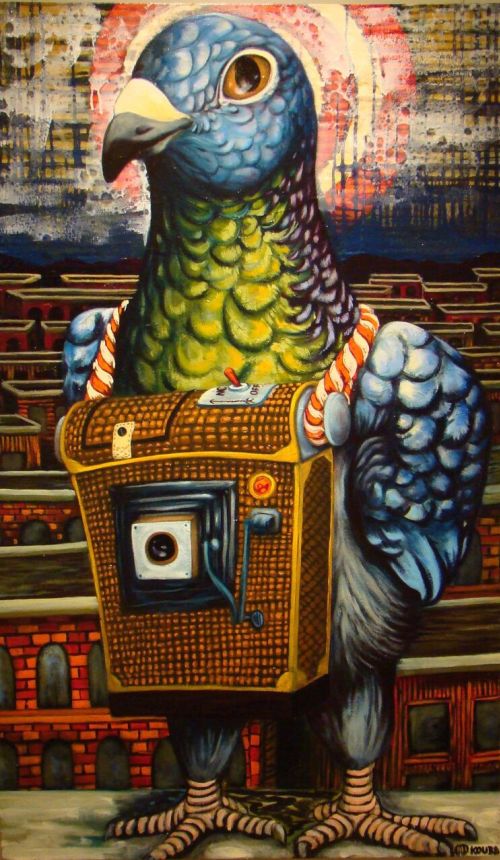 [All artwork included in this article by Mackenzie Kouba]
IF YOU GO:
Artview Exhibition: May 17 – August 18, 2nd floor hallway at the Plains Art Museum
Artist Talk: Thursday, May 17, 6:00 – 7:00 p.m.
Museum-wide reception: Thursday, July 12, 7:00 – 9:00 p.m.