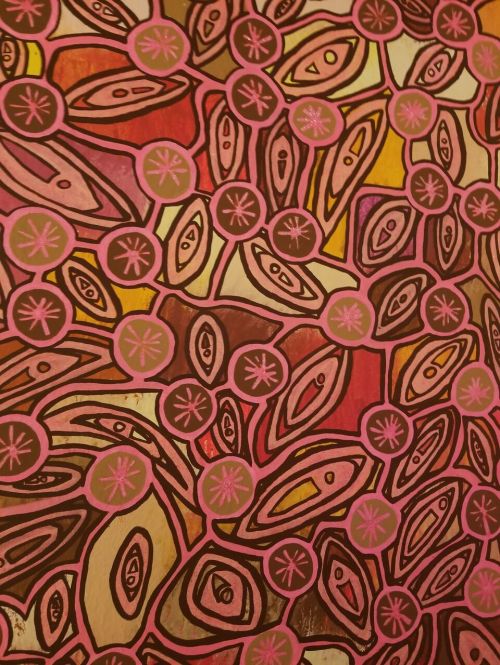 The Red Raven had their annual opening party for the Erotic Art Show last week, drawing in a sizeable crowd that got to take home free condoms, lubricant, chapstick, and Planned Parenthood pins and brochures.
The red candles at each table gave the place some romantic ambiance, while cardboard hearts, bubble wands, and gag glasses made for some lighthearted photo ops.
The party began with a live performance by the local musical duo, So Sad. Later in the night there was a raffle for shirts, CDs, coupons, and other prizes donated by local businesses. The proceeds from this raffle were donated to Fargo's local Planned Parenthood branch.
The artwork itself ranged from paintings, sketches, prints, sculptures, doilies, and needlework.
Patrons also got to enjoy raspberry swirls, vanilla bean scones, heart-shaped cakes, and vegan brownies, along with a special Valentine's Day menu that included drinks like Cherry Cordial Mocha, Rose Petal Steamer, and Cupid's Kiss.
One of the drinks, Satan's Mistress, was available for that night only.
Pieces that challenge conventional beauty standards included "Underlying Slumber," a drawing by Bridget Solsaa that portrays a plus-sized woman in an erotic pose. "Intimate Play," an acrylic painting by Sarah Dotzenrod, depicts the bodies of a black woman and a white woman in a sensual embrace, showing beauty in diversity as well as the basic physical allure.
Vaginal imagery is a common theme among these pieces. "Hole Lotta Love," an acrylic painting by Stephanie Sorenson, contains a cluster of shapes in various shades of pink, while "Pierced," a series of crocheted doilies, had images of female genitalia printed on them. Laura Forgie's three-piece set, "National Pornographic," combines fabric printing with needlework to create images of women pleasuring themselves.
Among the prints were Adam Bursack's "Emily," David Cortez's "The Woman and the Rhinoceros," and Nemo Siquerios's "Shiro Desnuda." The first two portray female models, while the third, a digital print, portrays a nude male figure reclining on a bed.
Cortez's unique print is a corresponding item to his sculpture, "Rhinoceros Mask," made with a gas mask, feathers, jewelry, and high-heeled shoes. The result is suggestive of BDSM gear.
Also appealing to unconventional fetishes is "I Don't Know Any Hell," a marker-and-ink piece by Lauren Howell depicting nude vampires with bleeding bite marks.
Another mixed-media sculpture, Christina Johnson's "Stardust," doubles as a clock, with sequins in place of numbers and a hand topped with a crescent moon. The clock's face is a woman floating in space among stars and other celestial bodies.
The exhibit will be on display for the whole month of February.
YOU SHOULD KNOW
Red Raven Espresso Parlor
Mon-Fri 7:30am-11pm; Sat 10am-11pm; Sun 11am-11pm
916 Main Avenue, Fargo; (701) 478-7337