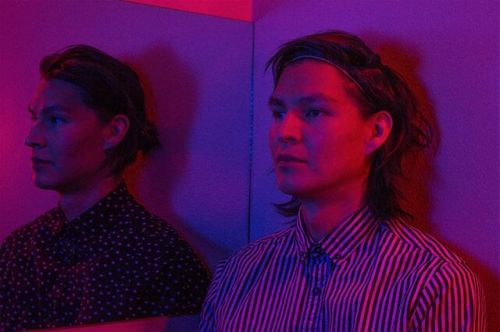 By Kris Gruber
perriex1@gmail.com
Founded in 1991, Springboard for the Arts' mission is "to cultivate vibrant communities by connecting artists with the skills, information, and services they need to make a living and a life." With offices in both Fergus Falls and Saint Paul, the nonprofit organization provides numerous resources for artists, including workshops, career consultations, and even healthcare insurance.
Since the spring of 2015, "Hinge Arts" in Fergus Falls, Minnesota, connects artists and community through an innovative program providing studio and living space along with the tools they need to create and dream.
The inspiration behind the moniker "Hinge" comes from the belief that the artists themselves are a bridge between the past and future. In addition, it is a deliberate response to the "unhinged" label given to mental illness.
This awareness of mental illness is combined with the brilliance of artistry at its host location, the historic and infamous Kirkbride building. The former state hospital's main building is in transition between reconstruction and demolition; the featured artists stay in the former nurse's dormitory buildings, the newly renovated Campus View Apartments. Two fully furnished apartments are allocated for the artists, and the others are available for rent to the public.
Artists are furnished studio space, workshop/exhibit space throughout the community and access to the "Library of Public Perks," which provides numerous tools and supplies along with recording and film equipment.
Minnesota-based, digital artist Falcon Gott will be staying at the Kirkbride for a two-week residency through the Career Development Program from the 25th of November until the 7th of December. Falcon plans to create a script for a short film about Native American culture. He hopes to complete the project in the coming year.
Over several years, Falcon has developed his style with short, documentary films, but plans to transition to narrative filmmaking. Focusing on Native American culture, he wants to document voices and shared experiences to "express truth" to a Native American audience.
Falcon will be honored at a Community Dinner Meet and Greet on Tuesday, November 26th, at Springboard for the Arts, 5 - 6 p.m., 201 West Lincoln Ave., Fergus Falls, MN.
The event is free and open to the public. The public can bring a side dish or dessert (optional) and learn about Falcon's upcoming projects.
For more information, contact Naomi Schliesman, Artist Development Director, Springboard for the Arts. naomi@springboardforthearts.org.
Information about the Hinge Arts at the Kirkbride Residency Program can be found at springboardforthearts.org.
IF YOU GO:
Community Dinner Meet and Greet: Falcon Gott
Tuesday, November 26th, 5-6 p.m.
Springboard for the Arts
201 West Lincoln Ave., Fergus Falls, MN