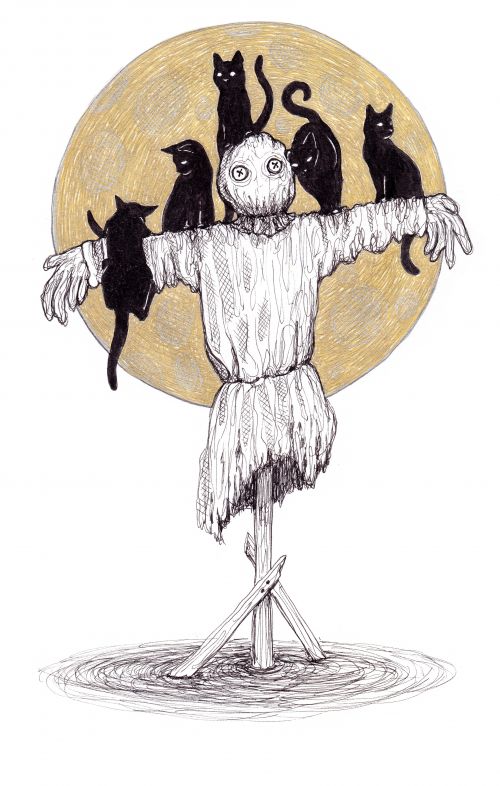 By Jill Finkelson
jsfinkelson99@gmail.com
From October 4 to November 3, the Rourke Museum's upstairs gallery becomes the Art Ghoullery: Black Cats and Vampire Bats. It's the perfect backdrop for a masquerade party. Costumes are encouraged but not required for this fun event at the beautiful Moorhead museum. The collection features creepy cats, halloween masks, whimsical witches and more. The artists are competing for "Best in Show" and "Audience Choice" to be given away on Friday night. They will be featuring food, music, and puzzles for the party. Puzzled Escape Rooms, great lovers of Halloween, are providing the puzzles so they should be fresh and challenging.
A few years ago, Mark Elton and Jonathon Ritter, the executive director of the Rourke museum discussed a Halloween themed exhibit. A well-timed drawing contest and an open room in October provided the perfect opportunity. After last year's success, the exhibit came back this year with more pieces from artists all over the place. An open call for Halloween art found them inundated with wonderful pieces to pare down to the curated pieces on display today. I asked Mark about his favorite pieces in the show.
Mark Elton: I can't choose any specific favorites at this moment, but I do want to point out a few of the stand-out artists and why their art is so special:
First off, there is Madison Henline; Her two pieces, "Scaredy Cat" and "Pumpkin Head," each have a hypnotic flow that weaves the eye around the monotone field. Yet, each were done in ballpoint pen, proving it's not the tools that matter, but how the artist uses them.
Heather Rutten's piece "Bat Cat" is whimsically fun and representative of a Halloween aesthetic that doesn't need to rely on the frightening to get the feel across.
You can tell that Jessi Hardesty and Edyn Rashae put their blood, sweat, and tears into their work. Coincidentally, they both bleed Halloween, and thus produce incredible pieces like "Big Jack" (Jessi) and "Retro Dracula Mask" (Edyn)
Chad Savage has three amazing pieces in the Art Ghoullery. However, what is fascinating is how different they are from each other. "31" and "Halloween Spirits" are a fantastic example of chiaroscuro in action. Yet his third piece - "October" - proves Savage is a man of many talents, as his mastery of composition and color that come together to create a visually vibrant piece that leaps out and grabs the viewer by the neck.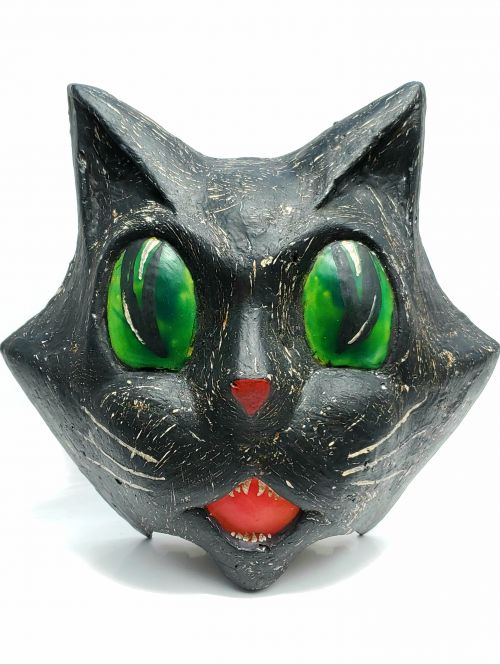 As a reminder, the museum is free and open to the public 1-5 pm Fridays-Saturdays. It is well worth an afternoon stroll to put you in the Halloween mood. The museum is also hosting pop art, African metalwork and their own Rourke collection, all a good reason to visit on a fall afternoon.
IF YOU GO:
Masquerade in the Art Ghoullery
Friday, October 25, 6:30-8 p.m.
Rourke Art Gallery and Museum, 521 Main Avenue, Moorhead