Plains Art Museum: 23rd Annual Spring Gala
Arts | May 1st, 2019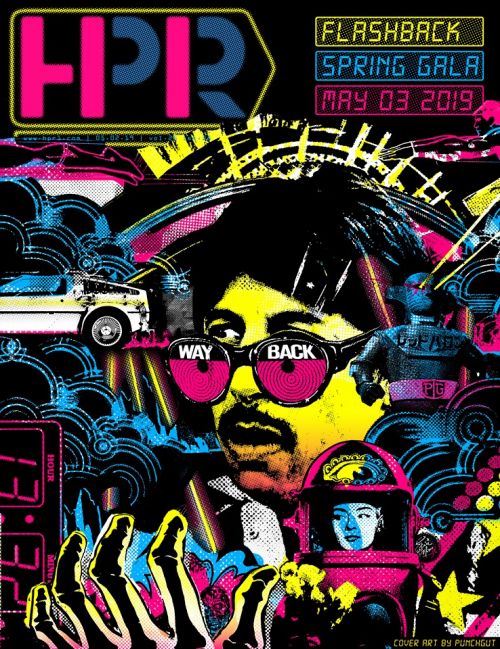 The Plains Art Museum is ready to take you back in time – or forward, if you prefer – for their 23rd annual Spring Gala. The theme for this year's event, which takes place on Friday, May 3, is Time Machine.
The Spring Gala is the museum's biggest fundraising event every year. It will include a silent auction, music from Post Traumatic Funk Syndrome, who will take the stage at 9 p.m., and food catering from Urban Foods, Chef's Table Catering, Concordia, and Nichole's Fine Pastry. The area's largest wine tasting will happen from 7 to 9 p.m. with wine provided by Happy Harry's.
To liven things up even more, the Plains Art Museum stepped up their game and brought in a few extras.
"We're going to have a couple pinball machines from Fargo Pinball set up, and we will have a DeLorean outside to take pictures next to," Jacobson said.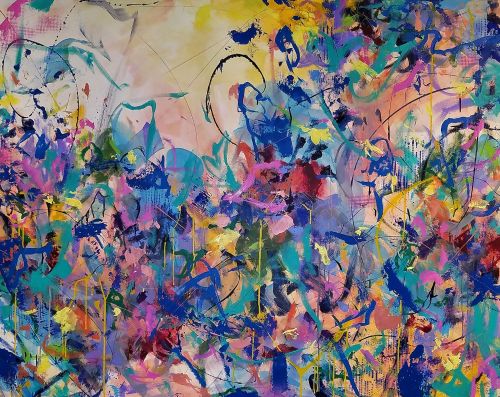 Live Wire will be taking care of the sound and lighting, which Jacobson said is a huge deal. "It wouldn't look nearly as good if we didn't have Live Wire involved," he said.
They are also bringing dancing from Red River Dance Company to this year's event.
"There is going to be a dance spectacle during the gala," Jacobson said. "We're not sure exactly what it's going to be, but they will be doing some performances here and there – not a set thing that people watch, but they'll be set up through the museum."
The entertainment, food, and wine tasting are all included in the price of the ticket. There will be a hard bar where attendees can buy drinks other than wine. A photo booth will be set up as well.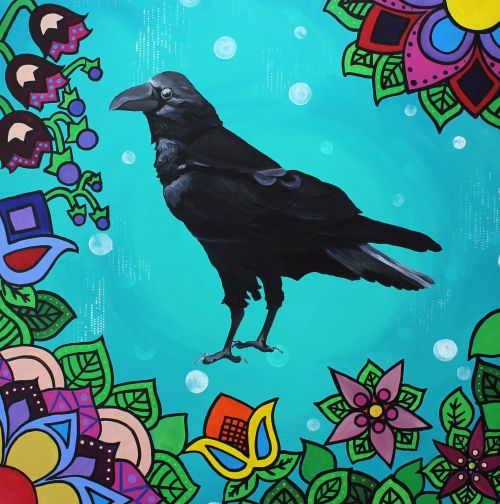 Generally, the Plains Art Museum tries to theme the gala around an exhibition on display.
"Last year, we did a black and white theme," Jacobson said. "The year before that, we did a garden theme. We've done a hat theme where people wear different hats. We did one with masks. We did one kind of similar to this called '1976' in 2006. In the past, we've tried to theme them around exhibitions."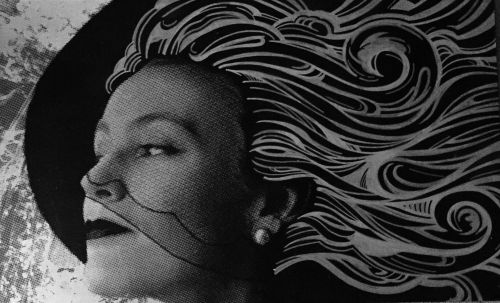 So, how about this year?
"This year, we do have a show by Zoren Mojsilov, called 'Time Machine'" Jacobson said. "That's kind of where we got the name idea from, but it's not really based around his show."
While it is not required, attendees are encouraged to wear attire from their favorite time period, be it bell bottoms and flower-pattern button-ups from the 1970s or a futuristic fashion yet to be discovered.
"We're asking people – not necessary, but if you could dress up from whatever time period," said Cody Jacobson, Graphics and Communication Manager for the Plains Art Museum. "You could be from Shakespeare to Marilyn Monroe, or if you want to be futuristic, you can go there."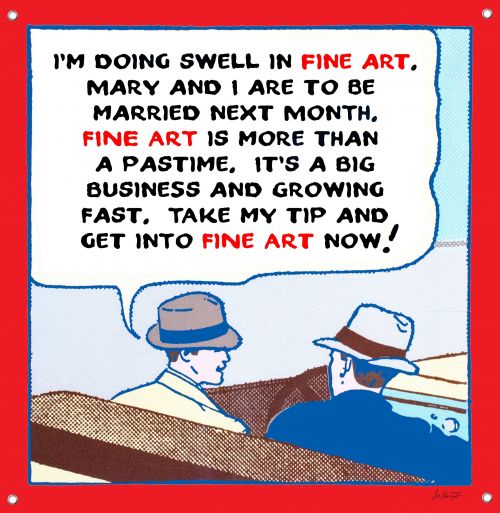 The museum is working with artists for the silent auction to raise money. Jacobson said there will be 76 pieces up for auction from 73 local and national artists. The artists range from up and comers to those who are more established.
The artists who bring art for auction split the sale with the museum. Jacobson said the artists will donate anywhere from a quarter to 100 percent of their sale, but he said most split 50/50 with the museum.
As for what people can expect to pay for art they bid on, Jacobson said it depends on the piece and that bidding starts at a set percent of each piece's value.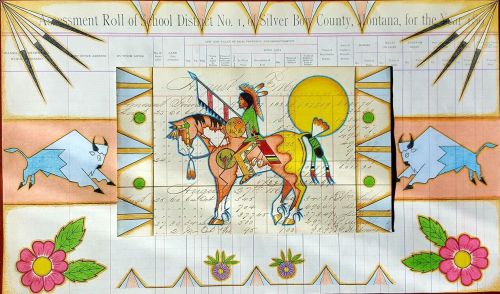 "It's 60 percent of the value price," Jacobson said of the starting bid. "For example, this piece by Anna Haglin, the value is $450 and the minimum bid would be $270."
The list of artists includes Anna Haglin, Walter Piehl, Ellen Dietrich, Dan Francis, Wayne Gudmundson, Linda Whitney, and Meg Spielman Peldo.
"We have quite a few from Minneapolis area," Jacobson said. "One in particular is Robert Whitman. He's actually lived in New York the last couple years. He got to photograph Prince before Prince was anything. This is the third year we've had him. This photograph is from 1977 and it's a picture of Prince in his mother's dining room with a guitar. He's got a big afro and everything. I don't think this one has ever really been published. It also comes with a really nice book that also has another print inside of it."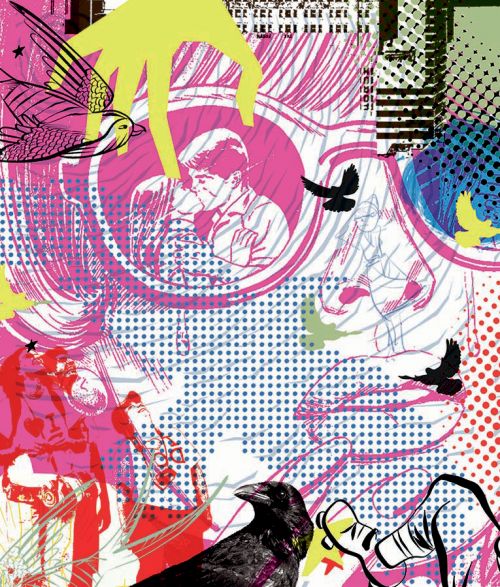 People wishing to make bids during the auction can do so on their phones.
"You do the bidding all on your phone," Jacobson said. "When you register for a ticket, you also register to bid at the same time. That's all done through your phone. You'll get an email and then you just follow the links. It goes to a website."
Jacobson said bidding goes on until 10:30 p.m. After that, winners will be sent a notification to their phone and will be able to purchase their piece at around 11:00 p.m.
For those who would like to come and are wondering what they can expect, Jacobson offered this description –
"It's kind of like a big cocktail party, is kind of how I put it," he said. "It seems like a lot of people just hang out, eat and drink, and are talking. Later in the night, when the music starts, people start dancing. It's casual as far as that. There's no set regiment of, 'you've got to be here at this time,' except the auction ends at 10:30."
Jacobson also mentioned a change to this year's Spring Gala that he wants attendees to take note of.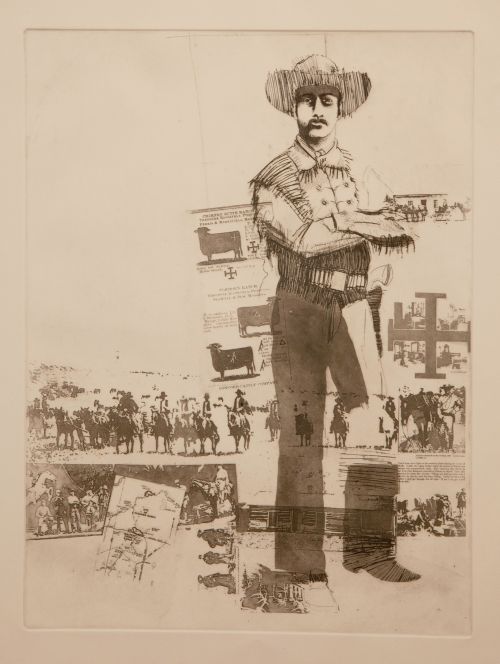 "This is the first time that we've done it on a Friday," Jacobson said. "We've always done it on Saturdays before. We had comments and wanted to try things out, so we're going to try it out this year."
Plains Art Museum's Spring Gala: Time Machine is going to once again be one of the year's best events. It will have everything. Including that DeLorean. How did that come about, anyway?
"It actually came because I remembered that High Plains Reader did a cover with some Back to the Future thing years ago," Jacobson said. "I'm friends with Jay Miller, so I contacted him and was like, 'Where'd you guys get the DeLorean?' I'd seen one in town, here. He got me in touch with Dan Francis that shot the photo because he knew the lady that owned it.
"It's a local woman. I got her number. It was actually her husband's. He had bought it years ago. He has since passed away, but she still has the DeLorean. We called her up and just asked, 'Can we have it outside?' She was more than happy to let us do that."
IF YOU GO:
Plains Art Museum Spring Gala: Time Machine
Friday, May 3, 7 p.m.
Plains Art Museum, 704 1st Ave. N, Fargo