​A Harmar is born
by Sabrina Hornung | .(JavaScript must be enabled to view this email address) | Music | May 29th, 2019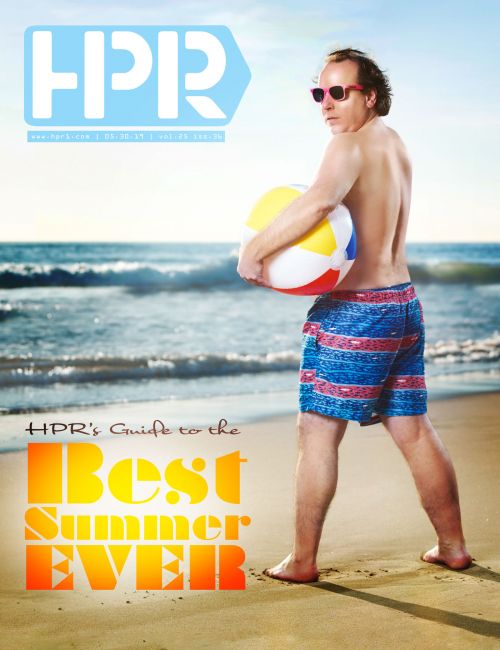 All photographs provided by Rickett + Sones
"I'm excited to play the first show at Harold's on Main, it's fun to know that the friends I made in Moorhead in the 90s playing punk shows at Ralph's... we all kind of stayed together and opened up a really cool bar," said Twin Cities crooner Sean Tillman, also known as Harmar Superstar.
Tillman also happens to be part owner of Harold's and will be playing on Saturday June 15 during the second day of the first annual Harold's Fest. Though based out of Minneapolis, Tillman has been making monthly appearances at Harold's to DJ.
We had the opportunity to catch up with Tillman to chat about the past present and future of Harmar Superstar.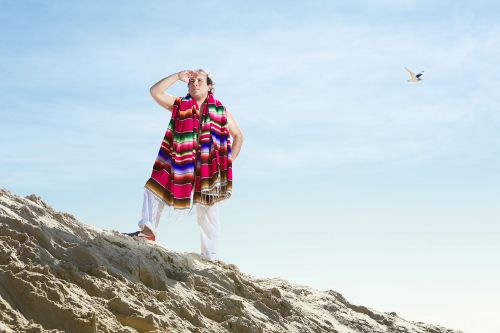 High Plains Reader: What's your favorite part about performing?
Sean Tillman: There's a release in it--there's a lot of expression and the feeling of not having anything on your plate and just sort of like spreading a good energy to everybody in the crowd, IDk there's something really fun, even though it would seem like it's monotonous there's something fun about driving around to a new city everyday with your friends and just forgetting about real life and focusing on the task at hand. It's kind of like the only time I have real structure.
HPR: Were you a theatre major?
ST: I was at the arts high school, what's now called the Perpich Center for Arts Education. I definitely went there for theatre. I kind of auditioned for music and theatre and had the opportunity to choose which one. I'm not a big music theory guy so I decided to go run around and do weird improv exercises, lay on the ground and meditate and do all the things theatre kids do. For me the "becoming something else" is a lot more fun to study in a way. I think I needed more focus that way and somebody to show me how to do it more than music,which I was sort of plugged in and figured out on my own.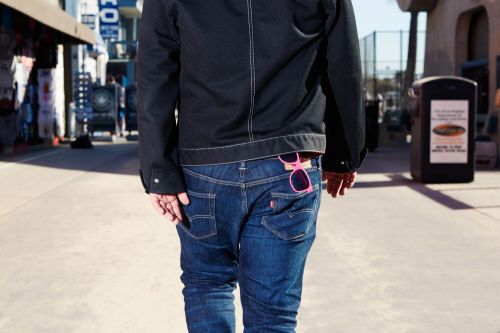 HPR: Speaking of the transformative power of theatre--Is Harmar an alter ego or are Sean and Harmar one in the same?
ST: It started out as an alter ego because I was making so many--I just came out with Calvin Krime which I'm now playing with again--oddly and awesomely enough… I had so much output that I felt people would be annoyed by me if I just kept you know releasing albums and being this precocious young 20 year old. I made up an alter ego to kind of offset that. And kind of totally be able to go into a character. Then over the years once it became my main thing I felt disingenuous being a character so I dropped that. I started doing shows overseas and stuff and there wasn't as much context so people didn't even know so I dropped it.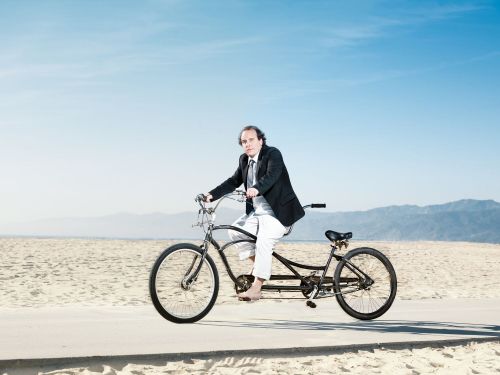 HPR: What was the difference between Harmar and Sean?
ST: Well I pretended he was my brother, Harold Martin Tillman--which is funny because now we own a bar call Harold's which has nothing to do with Harmar.. I pretended he was my younger brother who kind of ran away and was more of a street buster R&B singer kid, that chose the wrong path in life and there was a lot of freedom in that for sure as far as messing with people.. And people did believe it for a long time I had magazines hiring me Sean Tillman to interview Harmar, so I'd sit down and write the most ridiculous question and answers to and from myself and I'd get paid for that sort of stuff so that was always fun… then people would get into arguments at bars about which guy they liked better so that was always fun to eavesdrop on.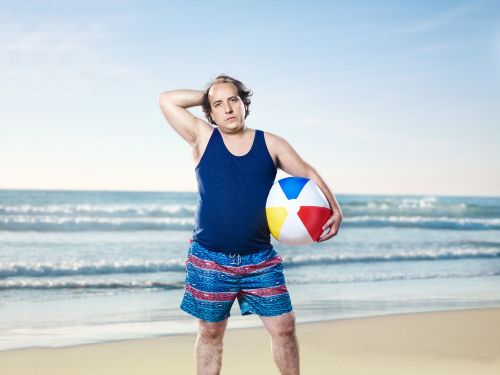 HPR: Speaking of Perpich, I read that you occasionally go back and talk to the students--what do you tell them?
ST: I try to go every couple of years because it's a two year (Junior and Senior school) every couple of years there's a whole new batch of kids so I'll go back and do an hour of question and answer sessions and show different videos I've made and stress the importance of being multidisciplinary and work with everybody in all of the art areas to collaborate in a bunch of ways--I feel like that's one of the most important things to being an artist--a lot of professions--you need to collaborate and learn with different projects and be able to know what your talking about in areas that aren't necessarily your strong point--like say...direction of photography--it allows you to have an opinion and weigh in on the creative process…It's fun, I was always excited when I went there and someone came in as a working artist to show what you can do when you put your mind to it Even if you're not 100% professionally doing it, it's always good to have that outlet and utilize those opportunities in whatever town or city you're in to like actually be a part of something like that--to make something exciting for other people around you.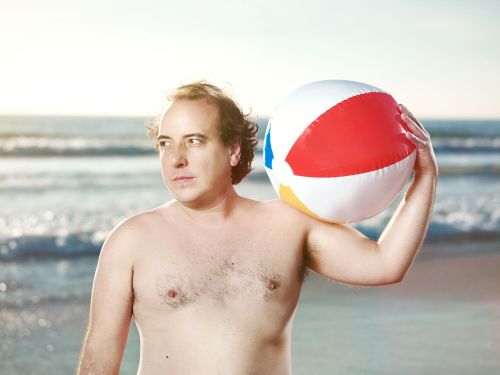 HPR: If you could speak to 20 year old Sean what would you advise?
ST: Be more patient maybe chill out a little bit, but keep your drive strong, Like I said I was very precocious and wanted everything right away. I was definitely an overachiever and achieved a lot of stuff for my age, but at that ageyou seem to think that nothing's ever going to be available again, now 24 years later at 41 there's still opportunities and people coming into their own now--there's so many kinds of music. I feel like in the 90s people were really kind of rigid on how punk rock they were or what style they were and I feel like over time those walls have broke down and everybody started collaborating with each other.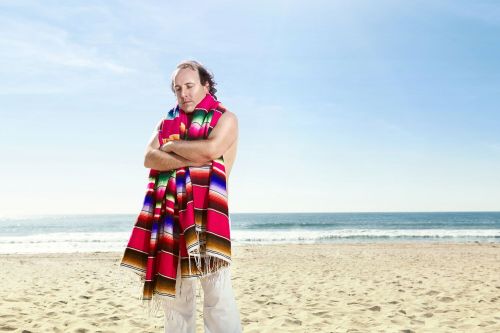 HPR: Can you tell us about your latest project Tell us about Heart Bones?
ST: Heart Bones is Sabrina Ellis, who is from Austin Texas and lives there, she's in two great bands A Giant Dog and Sweet Spirit we toured with Sweet Spirit a few years ago and Sabrina would jump off and we'd sing together and we realized that our voices sounded so good together that we just kind of decided it would be a missed opportunity if we didn't try to work together. We've been touring a lot and just finished mixing our full length debut album and that should come out sometime early next year. We started recording last year in April. Now, this year we're pretty high up on the bill on Rock the Garden. Things are really elevating in a cool but natural and fast way. So that's exciting., It's always fun to have a new project.
HPR: Do you find it necessary to reinvent your sound--
ST: I don't really feel like I need to but like I said I can't tell if I'm still an overachiever or just that scatterbrained where I just have to have a bunch of the elements of things to focus on so that I can keep myself entertained, because if I'm entertained then the audience will be entertained.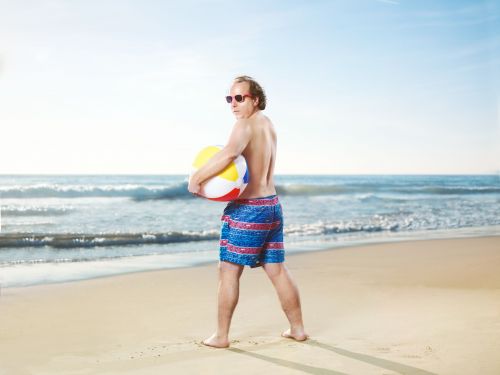 HPR: Speaking of the midwest… we heard you got a Potato Ole' trophy?
ST: We formed a really beautiful Twitter relationship--me and whoever does the Taco John's Twitter. Last summer when we came through Sioux Falls South Dakota they awarded me with the Ole' the Day award in arts and excellence in Taco John's Fandom. That was definitely a big moment for me. I have lots of friends from Fargo Moorhead who are all over the world now, I think it's a great bonding factor for me and them. It's kind of an overlooked fast food option, Taco John's is obviously the superior fast food. Sometimes people just don't know when all they've had is Taco Bell. You have to spread the word you know? You have to champion the underdog.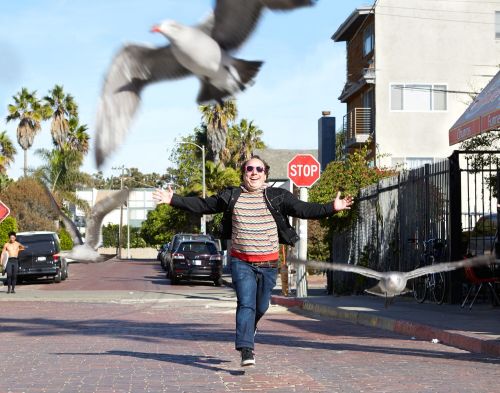 HPR: You sung the National Anthem for the Twins opener--what was that like?
ST: It's like you're standing on the field with both teams standing five feet on either side of you kind of starting at you while you while your trying to sing the national anthem, the words are hard to remember when you're in that position and it's a pretty hard song to sing as far as like...range goes. You can't mess it up or you become a meme, you're trying to sing at a certain tempo but you don't know if it's going to be the same and there's jets flying overhead… there's a lot of pressure but the second it's done it seemed like one second of your life and it's a crazy crazy feeling. Any kind of opportunity like that--that I get I jump at it just to kind of see the behind the scenes stuff in professional sports. It's wild there's so much going on, and to just be able to wander through their locker room and have your own suite for you and your friends to watch the opening day game--everything is just like stuff you wouldn't imagine would really be possible when you're a 10 year old kid watching that stuff on TV.
Tickets for Harold's Fest can be purchased online or save yourself the service charge and grab a beer at Harold's. Buy your tickets before May 31 and save.
IF YOU GO:
Harold's Fest: Velkommen to the Jungle
June 14-15
1330 Main Ave, Moorhead