Bianconi Brings on the Brahms at FM Symphony Orchestra
Music | March 11th, 2020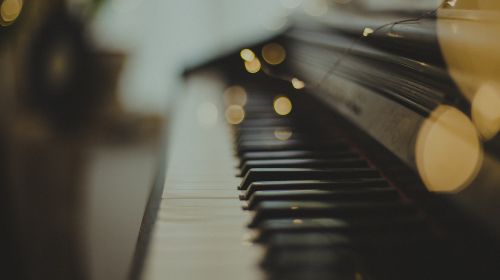 Fargo obviously loves their classical music. Audiences have still turned out during the 2019-2020 season of the Sanford Masterworks Series performed by the Fargo-Moorhead Symphony Orchestra despite an unrelenting winter. That being said, spring is rapidly approaching, much to people's relief. As this month marks a departure from winter to spring with the equinox, the next concert in the series something of a departure from form as well. While the other concerts this season have generally been comprised of several shorter pieces, the next installment showcases two lengthier ones.
The first of these pieces is "Piano Concerto No. 2" by German composer Johannes Brahms. While Brahms is perhaps best known outside of the concert hall for his "Lullaby" and "Hungarian Dances", he was a prolific composer and a dominant figure in the Romantic era of German classical music. However, despite composing many pieces, he only composed two piano concertos in his life: one in his younger years at the outset of his career and one later in life after he had firmly established himself as a celebrity in European concert halls.
Brahms spoke rather modestly of the piece, saying of it, "I have written a tiny little piano concerto with a tiny little wisp of a scherzo." According to FMSO's conductor Christopher Zimmerman, however, that is at the very least an understatement. "It's very demanding," said Zimmerman, calling the concerto a "workout". For example, while the standard piano concerto consists of three movements, Brahms' "Piano Concerto No. 2" has four. Zimmerman described the first three movements as "stormy", "virtuosic", and "meaty". The fourth movement, however, changes gears and becomes a lot lighter. This abrupt change constitutes a challenge for both the pianist and the orchestra, especially since unlike many concertos where the orchestra takes a back seat to the pianist in Brahms' work they very much have equal share. "It's a taxing work in every aspect," said Zimmerman.
Of course, the Fargo-Moorhead Symphony Orchestra is very talented, and to say the same of the guest pianist would be modest. While this marks his first time performing in Fargo, world-famous French pianist Philippe Bianconi has worked alongside Zimmerman four times in the past, so FMSO's conductor knew that if anyone were up to such a challenge it would be him. Bianconi has wowed audiences and won competitions both in the United States and abroad, including winning first prize at the Cleveland International Piano Competition and the silver medal at the prestigious 1985 Van Cliburn Competition. Washington Post described his playing as, "always close to the soul of the music, filling the space with poetry and life."
The second piece of the evening is by 19th century Czech composer Antonin Dvorak. Brahms and Dvorak were mutual admirers. Brahms was the leading member of the jury when Dvorak submitted his work to the Austrian State Prize for Composition in 1874, which he ended up winning. "Brahms didn't suffer fools lightly," said Zimmerman. Afterwards, Brahms went so far as to recommend Dvorak to his publisher, which helped cement his international reputation. Therefore, it only makes sense to have the two pieces performed together. Outside of the concert hall, Dvorak is arguably best known for his 9th symphony, the "New World Symphony", but his 7th symphony is excellent in its own right and showcases Dvorak as, as Zimmerman put it, his most "Brahmsian". In fact, the piece may have been inspired by Brahms' 3rd Symphony. Zimmerman described the piece as being "tempestuous", "dark" and full of "turbulence and strife" To get this across, the symphony is mostly composed in D minor, to "only just" end in D major. Between this and the Brahms' piece, FMSO certainly has their work cut out for them, performing two tough, lengthy, but ultimately rewarding pieces.
As always, those who are interested can come to the concert hall 45 minutes earlier for a pre-concert discussion about the pieces with Zimmerman. Students looking for a more personal experience (and perhaps a good idea for a date night) are also welcome to go to Urban Overture at the downtown Radisson Wednesday of that week, where drinks and hors d'oeuvres will be provided and they can enjoy excerpts of the music in a more intimate environment. No matter which when you decide to go you are bound to enjoy these two excellent works of musical Romanticism at its peak.