​Don Jamieson: comedy, heavy metal, and Zakk Sabbath
Music | August 7th, 2019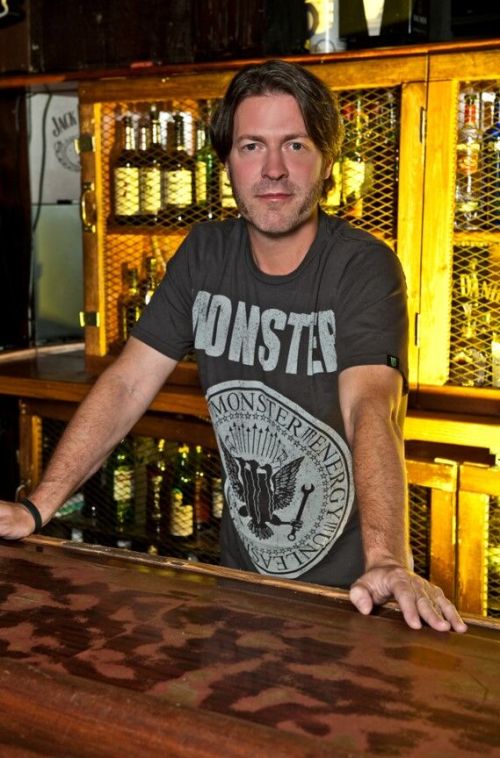 "I've always loved rock and comedy so my first two albums were Kiss 'Destroyer' and George Carlin 'Occupation foole' I thought these two things are so meant for each other, hard rock and heavy metal have so much humor in it," said New Jersey based comedian Don Jamieson. He's currently on tour with Zakk Sabbath, the Black Sabbath cover band fronted by Zakk Wylde. We had a chance to chat with Jamieson about "That Metal Show," what makes a good roast and...hate tweets?
High Plains Reader: You were a host on VH1 Classic's "That Metal Show" for 14 seasons, did you have a formula for your interview prep
Don Jamieson: I've been preparing since I was 11 years old to do that TV show, If I can't go out and talk to Alice Cooper for a half hour then I shouldn't be one of the hosts. I had two other wingmen with me, god forbid I froze up right? Honestly, you take a look at what they're promoting and after that we just went out and winged it because we all know these artists--they've been a part of our musical DNA our whole lives. It's really just living the whole scene since I was a kid. That was the preparation.
HPR: Who were some of your most memorable guests or most memorable moments on "That Metal Show"?
DJ: Zakk Wylde, you know the guy I'm going to spend the next month on a bus with? He always brought the comedy when he came on the show. Obviously we know he's a brilliant guitar player and know all his credentials but the guy always had something up his sleeve when he came on our show.
HPR: How long have you and Zakk Wylde known each other?
DJ: We've probably known each other for about 15 years or so, we're all Jersey guys so we all know each other from the local scene here. Obviously we've all gone off and done our own things now we're reconvening Jersey-style on the road together this summer.
HPR: You were also a Joke writer for Lisa Lampanelli's roasts on Comedy Central, What makes or breaks a good roast?
DJ: That everybody gets the concept and has fun with it. That they embrace that--yes, everyone's a target on that stage--ya can't take it personally. Otherwise it's going to be a disaster. That's the key… getting the right combination of people. You don't want somebody walking off in anger, or not really liking somebody else and then they write these awful jokes. You have to like all of the people on the roast that's the key. If you don't like the people you're roasting it doesn't work. It comes off as nasty.
HPR: How do you feel about social media? I read in an interview that you did with Heavy Music Headquarters that you mentioned that you accidentally get tagged in angry tweets intended for Donald Trump?
DJ: Yeah our Twitter addresses are really close to one another so when people are angry with the President and they start hate tweeting at him they don't double check their work because they can't wait to get it out there and blast him. Then I wake up and it's like "@realdonjamieson You are the most vile misogynistic bully ever" and I'm like whoa whoa.. Were they at my comedy show last night? I didn't think I was that rough and then I realize it's another Trump tweet. Social Media is a necessary evil for my job, and evil is metal so I guess it's all right.
HPR: Do you think the age of political correctness affects the rock n' roll or metal scene at all?
DJ: I don't know… I don't think so, especially if you have your own audience. For me, look... rock n'roll has always been dangerous right? Your parents shouldn't like the rock bands that you like. If my mom and dad liked Kiss, Ozzy and Alice Cooper when I was growing up I would have thrown all of their records away, so it's gotta stay dangerous, so I think if you take that element away from it--it's just fluff.
HPR: You opened for Andrew Dice Clay for a number of years, what are some of your favorite memories touring with him?
DJ: I think most of the best memories weren't the shows at all it was just hanging out before or after the show, you know he's a big goofball onstage and we just had so much fun giggling and going to the mall and messin' around with people. The down time with him was really the most fun part. We always used to kid around and say--it would be so great if we could go out on these tours and not actually have to do the shows… We'd have so much fun offstage it was like the shows were getting in the way! (laughs)
HPR: What was some of the best career advice you had ever gotten?
DJ: The best career advice I had ever heard came from my idol… Lemmy. Someone asked him about to what he attributed his longevity in Motorhead to and he said, "If you don't quit they can't get rid of you." I live by that.
IF YOU GO:
Zakk Sabbath with Don Jamieson
Monday, August 12, 7-11 p.m.
Sanctuary Events Center, 670 4th Ave. N, Fargo