​FM Symphony Orchestra Gets Fierce and Feminine
by John Showalter | .(JavaScript must be enabled to view this email address) | Music | January 23rd, 2019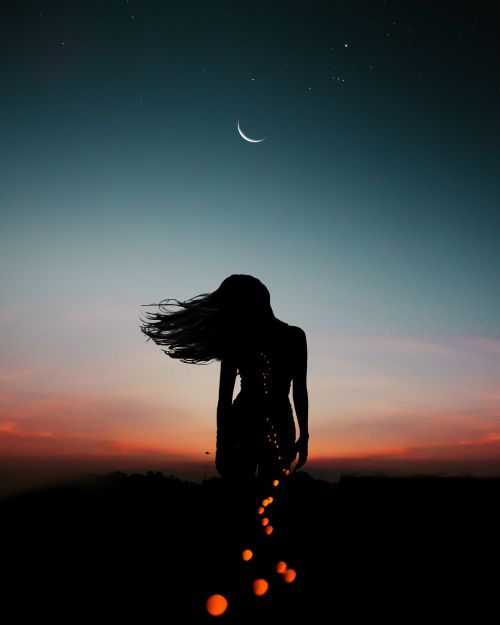 Remember the old schoolyard taunt, "You fight like a girl"? That sort of sentiment seems rather dated now, as in both popular culture and real life we are becoming increasingly reminded that women are perfectly capable of kicking some proverbial rear ends. But even though it is only in recent decades that we have seen just how loudly woman can roar through the societal advancements they've made for themselves the motif of the female warrior, the woman taking up arms in the traditionally masculine pursuit of war, has been around a lot longer. The newest installment of the Fargo-Moorhead Symphony Orchestra's Masterworks series sponsored by Sanford Health pays tribute to that time-honored trope.
The upcoming concert, titled "Mythical Heroes & Women Warriors", marks something of a departure for the FM Orchestra. While they have certainly performed pieces from films in the past (like say, the "Psycho Suite" from Hitchcock's thriller), a good portion of this concert is devoted to soundtrack music. This concert will feature music from HBO's wildly popular adaptation of George RR Martin's fantasy epic "Game of Thrones," composed by Ramin Djawadi, as well as Howard Shore's score from Peter Jackson's highly-acclaimed film adaptation of JRR Tolkien's beloved "Lord of the Rings." FMSO executive director Linda Boyd explained how that came about.
For the longest time, conductor Chris Zimmerman had wanted to perform "The Lemmenkainen Suite" by Finland's Jean Sibelius, a man widely revered in his home country for imbuing a strong sense of national and cultural pride into both his music and his country in the late 1800s through mid 1900s, when Finland struggled for independence from Russia. "The Lemmenkainen Suite", also titled "Four Legends from the Kalevala", draws inspiration from another revered staple of Finnish culture, "The Kalevala", a work of epic poetry published in 1835 by Elias Lonnrot which drew from the pre-Christian folklore of Finland.
At first, Boyd and Zimmerman struggled to think of how to theme a concert around this piece, which would cap off the concert. Then it occurred to them that the "Lemminkainen Suite" portray the titular bumbling hero getting involved in many dangerous situations where he would either flee or be rescued by his mother. It came up that the "Kalevala" was an enormous influence on Tolkien's archetypical high fantasy "The Lord of the Rings."
A young Tolkien was so smitten by the stories of Finland's national epic that he taught himself Finnish, a notoriously difficult language, in order to be able to read it in its native tongue. From there, it only seemed obvious to include music from Peter Jackson's film adaptation in the program, especially as it featured its own brave heroine in the form of the shieldmaiden Eowyn. Of course, after that, it came naturally that a more contemporary fantasy epic was brought up in "Game of Thrones," which features strong-willed women such as the "Mother of Dragons" Daenerys Targaryen, among others.
To round everything out and stay with the overriding theme of the woman warrior, Boyd and Zimmerman decided to also include "Sarka" from "Ma Vlast" or "My Homeland", by 19th-century Czech composer Bedrich Smetana. Like Sibelius, Smetana infused a sense of national pride into his music at a time where his homeland was struggling for sovereignty as is widely regarded as the father of Czech music. "Ma Vlast" is a set of six symphonic poems he composed. The one being performed, "Sarka", is named for the protagonist of the ancient Czech epic "The Maidens' War". The titular character is a crafty and masterful leader who leads a group of warrior maidens to victory in a battle against male oppressors.
Zimmerman ran the idea of having half the night's program devoted to film and television soundtracks past his son, who was fully supportive of the idea. Surprisingly enough, however, the full scores of HBO's television adaptation of "Game of Thrones" and Jackson's "Lord of the Rings" were not available for rental or purchase, said Boyd. That is where the stellar work of Russ Peterson came in. Peterson is not only the principal bassoonist of the FM Symphony Orchestra but also a professor of composition and saxophone at Concordia College and the man responsible for arranging music for local staples Post Traumatic Funk Syndrome. He was absolutely up to the task of preparing arrangements of the music from those two widely adored pieces of popular culture for the orchestra.
While a large number of people in the audience may be familiar with "Lord of the Rings" or "Game of Thrones", less are likely to be acquainted with the inspiration for the other two pieces to be performed, though the stories behind them are known by heart in their native countries. That is why Boyd has prepared images to be projected above the stage to give the audience some context. She insists that even if audience members don't know the stories of Lemminkainen, the music is still approachable and exciting. "If anything, the two pieces [Sibelius and Smetana] are more intricate than the others." She pointed out that those two pieces, in a time before film, would have had to "tell a story through music", which is exactly what they do.
As always, those who show up at least 45 minutes early can take part in an informal pre-concert talk/Q&A with conductor Christopher Zimmerman. Otherwise, prepare for a melodic and symphonic tribute to girl power, courtesy of the Fargo-Moorhead Symphony Orchestra.
IF YOU GO:
Mythical Heroes and Women warriors
Saturday, January 26 at 7:30 p.m.
Sunday, January 27 at 2:00 p.m.
NDSU Festival Concert Hall
www.fmsymphony.org or (701) 478-3676