​Get away from the cold with FM Symphony Orchestra
by John Showalter | .(JavaScript must be enabled to view this email address) | Music | March 14th, 2018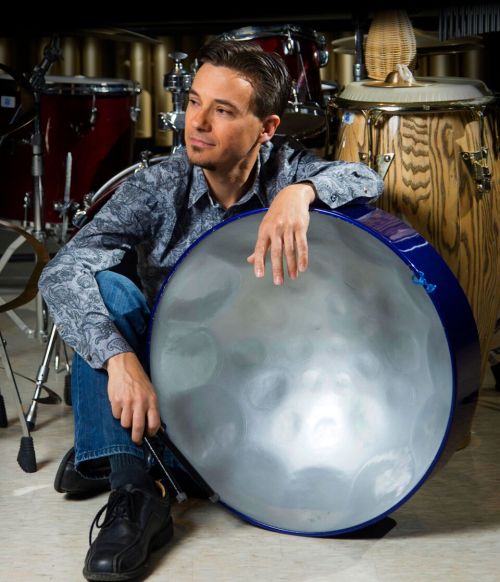 In Fargo, we are certainly used to long, cold winters, but that doesn't make us any less anxious for them to end with each coming spring. The arrival of warmer weather means longer days and finally being able to see green again after several months.
It is with that in mind that the Fargo-Moorhead Symphony Orchestra decided on the theme for the fourth concert in the 2017-2018 Sanford Health Masterworks series, "Sunny Getaway."
"We thought 'Sunny Getaway' would simply be a fun theme for a March concert at the end of a long winter," said Linda Boyd, executive director of the FM Symphony Orchestra. "We figured people would be sick of cold and snow, and ready to take a tropical fantasy trip through music."
This entry in the Masterworks Series consists of five separate pieces, which, while not necessarily as recognizable as some of the orchestra's fare in the past, are nonetheless sure to evoke the image and sensation of warm, sunny days and fertile landscapes that most of us are all too ready for at this point in the winter.
The first piece of the evening will be "Danzon No. 2" by Arturo Marquez, a modern Mexican composer who incorporates musical forms and styles from his native Mexico in his compositions. This "spicy salsa number" achieved some fame when it was performed by the conductor Gustavo Dudamel, the youngest-ever music director of the Los Angeles Philharmonic, and the Simon Bolivar Youth Orchestra. For this particular rendition, the FM Symphony Orchestra will be joined by the F-M Area Youth Symphonies' Senior High Symphony for their annual tradition of a side-by-side performance.
Following that piece and rounding off the first half of the evening's entertainment will be Felix Mendelssohn's Symphony No. 4, nicknamed the "Italian Symphony."
Mendelssohn, a 19th century German composer of the early Romantic period, composed his fourth symphony during a tour through Italy. The piece, described as "sunny and carefree" by Boyd, is meant to evoke the sights and sounds of various regions throughout Italy. Mendelssohn's symphony's first movement accompanied the bicycle race in the film "Breaking Away."
Joanna Lin, the winner of the 2018 Thoreson Steffes Young Artists Solo Competition, will be performing of composer Louis Spohr's Clarinet Concerto with the orchestra during this evening.
After intermission, the the audience will be greeted by two pieces that feature guest performer Dr. Kenyon Williams as a soloist on steel drum with the orchestra. Dr. Williams is the principal percussionist of the FM Symphony Orchestra and professor of music at MSUM.
He specializes in world music and has traveled extensively in his studies. He also founded and directs "Fuego Tropical", a student steel drum and salsa ensemble at MSUM. He will be providing his talents on steel drum in two different pieces. One is "Mambo Mindero," a piece by Cal Tjader, perhaps the single most successful non-Latino Latin musician. The other piece, "La Gresca" was composed by Dr. Williams himself.
The finale of the evening will be "In the South" by Edward Elgar. An English composer perhaps best known for his compositions the "Enigma Variations" and the "Pomp and Circumstance Marches" (which are certain to be familiar to anyone who has graduated high school), Elgar, like Mendelssohn, composed his piece during an Italian holiday. "Its rapidly shifting moods evoke long-ago Roman soldiers, peaceful pastures, and earthy folk songs," said Boyd.
There are some common threads that tie all the works in this concert together. Those featuring Dr. Williams on Steel Drum and Marquez's "Danzon No. 2" are thoroughly Latin American, both in material and instrumentation. The more traditional Mendelssohn and Elgar are inspired by holidays to a warm and sunny Italy. "All the pieces have a brightness and warmth to them -- nothing bleak or stuffy in this program!" said Boyd.
While it remains unknown how much longer the dreary cold of winter will hang over Fargo, one thing that is certain is that the fourth entry in this season's Sanford Masterworks series will at least give its audience a taste of the sunnier skies and warmer temperatures that are to come.
IF YOU GO
"Sunny Getaway"
Sat, March 17, 7:30pm; March 18, 2pm
NDSU Festival Concert Hall
12th Ave N at Bolley Dr
Tickets: fmsymphony.org; (701) 478-3676