​Hip Hop Legends Friday!
by HPR Contributor | .(JavaScript must be enabled to view this email address) | Music | January 30th, 2019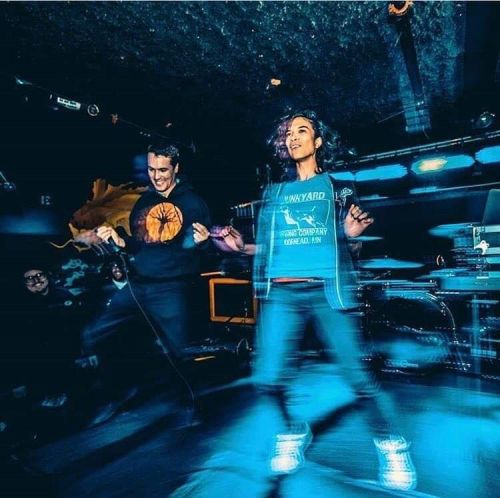 By Jacques Harvieux
jacquesthejock@gmail.com
To live in the Fargo-Moorhead area and not have heard of D Mills and The Thrills would be nearly impossible. The rapper and band have been all over town opening up for acts from all over the country and filling venues all around the region.
Diane Miller the frontwoman of the group will be covering such artists as a Tribe Called Quest and Notorious BIG.
"It's going to be fun, this is definitely a show for hip-hop fans, and to be able to see local friends and people pull it off is going to be really awesome and fun for people to see," Miller said. "Especially, for them to see a woman such as myself pull off Biggie. We've worked and practiced really hard and I'm sure the fans are going to love it."
The idea of Hip Hop Legends came from a previous show that Miller and other rapper Kipp G collabed together. The show covered Beastie Boys and the crowd was huge and loved it, so we figured let's do this next, explained Kipp.
"We really wanted to have a broader spectrum of hip hop with this show and pay tribute to many more artists," Kipp said.
The amount of practice that has gone into this show described by both Miller and Kipp has been immense. To be able to go from such styles as a Tribe Called Quest and Notorious BIG, and still have it sound good to an audience takes a lot of work and tweaking.
The band, The Thrills, has been working with Miller and the majority of the artists coming on Friday for years now, and both Miller's and Kipp's account explain that is where a lot of the talent within the show lies.
"The sound that has been created with the help of all the artists and the band will be one that not only pays tribute to great artists but will also be unique in the sense that it works with the rapper covering it," Miller said.
Diane and Kipp interviewed with HPR separately. Diane lives in Minneapolis now, and an interview with them together would have been difficult before the show. The common theme between the two was "friends."
Diane and Kipp both explained that they're excited just to party and have a good time with their friends and community which seems to be the greater meaning behind the show. Community and the celebration of great hip-hop and artists.
The show is this Friday at the Sanctuary, 21+, doors are 7 p.m. and the show is at 8 p.m. If you want to support your favorite local and regional artists and celebrate some of the greats come on out! Be sure to catch the Legends of hip hop after party at the Aquarium. Show starts at 10 p.m.
IF YOU GO:
Legends of hip hop
Friday, February 2, 8 p.m.
Sanctuary Events Center, 670 4th Avenue N, Fargo