​Just Rambling Along at Bohemian Barn
Music | July 31st, 2019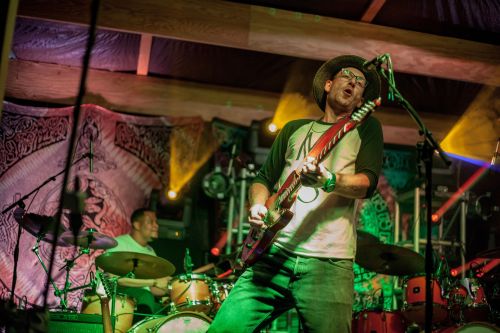 Photographs by Noel Strauss
Summer is the season of many things: barbecues, camping, high air conditioning bills, and of course outdoor music festivals. One of those music festivals is the Bohemian Family Ramble, in the small town of Wolverton, Minnesota. Now entering its sixth year, Bohemian Family Ramble is the brainchild of 22-year diesel technician Michael Pavlicek and Tracey Sand, who has been in the medical field for 31 years and an RN for 11 years.
"We live together, share our lives, families, friends we consider family, live music and the outdoors," Sand said. "We also shared the same vision of to provide an atmosphere for people to gather for a few hours where you can be free from the worries of society and exist within a community/family where only peace and love prevail."
Bohemian Family Ramble had its origins in a conversation that Pavlicek and Sand had with Pat Lenertz, a man who is hardly a stranger to the Fargo music scene, who co-founded the festival with Pavlicek and Sand and also plays guitar for several bands, including the Grateful Dead tribute band The Quarterly which performs four times a year. "[The Quarterly] at the time was only getting three shows in per year and were looking for an outdoor venue for their summer months," said Sand. "Pat was invited out to our farm and immediately saw the same vision we had in mind. Bring out a stage in the backyard and basically came together as a festival."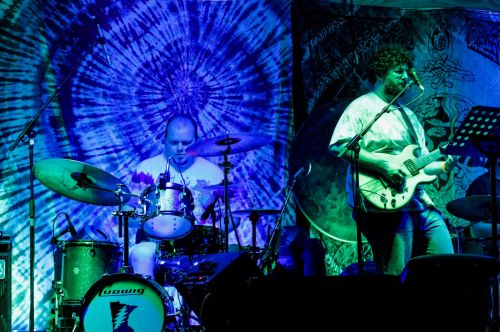 Bohemian Barn, the venue where the festival takes place, is a 7.5 acre farmstead. About 4.5 acres of it are used for the actually festival, which is small compared to many outdoor festivals, but which Sand described as intimate. "We do not have many shows per year," said Sand. "On occasion we have been asked to open our barn to host house concerts for musicians traveling through the area who typically do not play in bars. The barn has its own sound system and can be ready to be used within a few days notice if needed. On a few other occasions we have friends who have asked the band to play concerts in or to record in as when it is over, everyone can pitch a tent and stay the night. However, the festival is once a year and is always an outdoor concert. The barn is used only as a green room for the musicians during the BFR."
Since this is an outdoor festival, spectators are expected to provide their own accommodations. "Pitching a tent comes with the price of your admission ticket." They ask for reservations for campers and RVs ahead of time, but are currently full in that regard. There will be a food vendor there in the form of Deb Jenkins, who has been vending for BFR since the beginning of the festival. "She will be providing vegetarian, vegan, dairy-free, gluten-free, and carnivorous food options. The show will go on rain or shine as long as the weather is not too severe.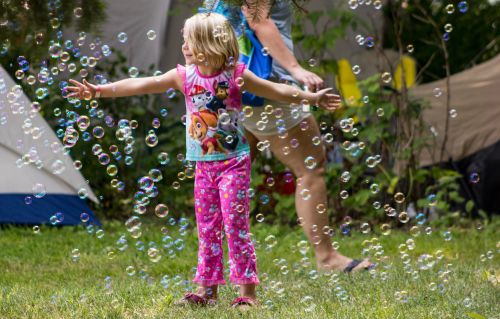 A number of the acts at the festival are returning, including: Alex Rossi, The Knotties, Stovepipes, The Dank, The Vistas, Hardwood Grove, and only naturally, The Quarterly. "The music represented includes jazz, swing, traditional fare, R & B funk rock, funk soul blues, psych blues, psychedelic classic rock, independent rock, to enigmatic space funk. You will be able to hear cover songs to some of the most soulful original music you may ever have the opportunity to hear in one place all created locally and regionally."
If you're looking for an outdoor musical festival experience this summer, be sure to bring a tent, drive over to Wolverton, Minnesota, and prepare for a good time. The ramble is an all ages event. Children 12 and under are free with parents, 13-17 year olds are $30 for weekend, $15 for Friday only, $25 for Saturday only. Adult tickets are $65 for the weekend, $35 for Friday only, $50 for Saturday. Cash only at the gate, no pre-sale tickets.
IF YOU GO:
6th Annual Bohemian Family Ramble
August 2-August 4
The Bohemian Barn, 1372 190 St, Wolverton, MN