​Lissie: Queen of her 'Castles'
by Sabrina Hornung | .(JavaScript must be enabled to view this email address) | Music | February 13th, 2019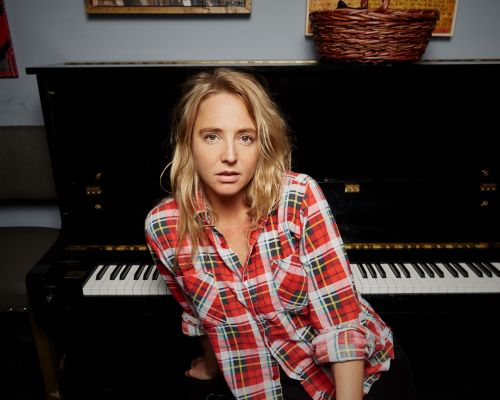 "I missed the midwest, it feels like home," singer-songwriter Lissie said. "When I come back I'd get this feeling in my chest like--I think this is just where I'm supposed to be. It's the place that formed me and where a lot of my family is. It feels really good."
Lissie, is originally from Rock Island Illinois, after leaving her hometown to go to college at Colorado State, eventually dropping out of college to pursue a music career.
"I realized I wasn't sure exactly what I wanted to study in college so I dropped out and I decided I was going to move to LA and get a record deal," she said. "That old cliche! It ended up working for me and within a year I did get a record deal.".
After spending five years in Los Angeles she spent 12 years in Ojai (a small town in southern California), toured extensively (and continues to do so). She eventually returned to her midwest roots once she purchased the farm in northeast Iowa where she currently lives and now records from her home studio.
"In this day and age, you can really record almost everywhere. I was able to record some of the vocals from my last album 'Castles' which came out in March." She went on to say, "I was able to do some writing and some real basic recording from home. It's really nice to be able to work from your own space and cook in your kitchen and have your dog there and not have to be flying off to wherever to go to a studio."
When she's not on tour or in the studio, she's been known to indulge in a little watercolor or participate in craft circles.
"I'm sort of dabbling because I do live in a community where there is a lot of stuff like that that goes on and there are classes you can take.
"Gardening or doing things like knitting watercolor, puzzles, or other creative outlets -- while it's not music, it probably still informs her creativity and allows me to sort of flex my creative muscle. Even if I'm out doing some kind of yard work I might write a song while I'm doing that."
Lissie even made an appearance on the reboot of David Lynch's "Twin Peaks" in 2016. Through his Twitter feed and a number of interviews, he revealed that he was a fan of hers. In 2015 she received an email notifying her that there were going to be musical acts on every episode of "Twin Peaks" and that Lynch requested she and her band be one of the acts.
"I ended up going to LA in March of 2016 and filming my performance with m old band and it was an absolutely pleasant experience," Lissie said. "He's super encouraging and kind. It was a real good vibe on set, David had his megaphone and he was just sort of yelling encouraging things to my band and I."
When asked who her biggest musical influences during her formative years were she said, "I was lucky that that was the age of Sarah McLachlan, Sheryl Crow, Fiona Apple, Tori Amos, and The Dixie Chicks. All of these women that could just sing their asses off and were singing songs and playing instruments, and they had a look that wasn't overly sexualized or anything. I felt like that was a really great time to be inspired."
IF YOU GO:
Lissie
Monday, February 18, 7 p.m.
Sanctuary Events Center, 670 4th Ave N, Fargo