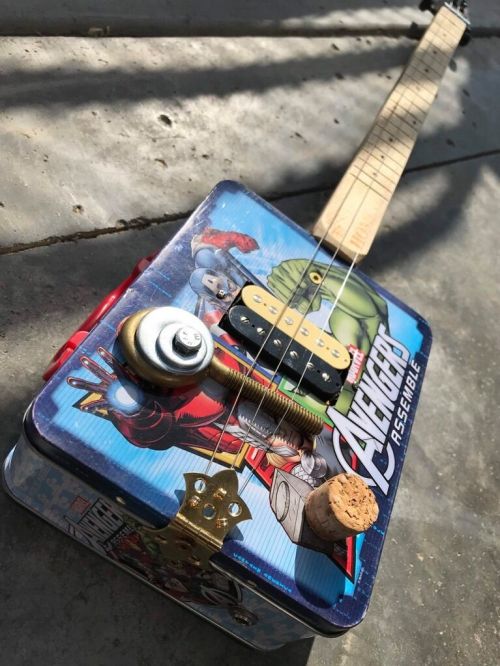 As children, school lunches were something many of us likely took for granted. For those who went to public schools, school lunches were as ubiquitous a part of the public school experience as running the mile in gym class or taking standardized tests. Life was simple. However, when we grow to be adults, we find out that life is not so simple, even when it comes to something like school lunches.
That is what Kari Lugo, owner of Northern PR and Marketing found out during a conversation with NDSU professor Jason Boynton. The subject of discussion was a recent news story he had found with some troubling information. Fargo Public Schools had $26,000 in lunch debt, and these debts were being sent to collections. One of Boynton's friends, a man named Russell Pfaff, suggested a concert to raise money to address the issue. Once Boynton put out word about a concert on Facebook ten local bands signed up within hours. Lugo, having spent eight years working in media in Fargo and music, events, and media in Los Angeles, was completely up to the challenge of setting up a concert. Once Boynton and she had worked out some details, "Lunch Aid 2019: Fargo Bands for School Kids" was born.
"All the bands who agreed to perform are local bands who play often in Fargo," said Lugo. "All it took was a Facebook post, and within hours we had ten bands committed. We have had to turn away about five others who came to us after the show was announced, but only because we don't have enough time in the show. It's so wonderful to see how willing and giving the Fargo music community has been."
The lineup for the event contains local musicians that cover all genres of music from rock to reggae to hip-hop. "All these bands are tremendously talented," said Lugo, and their names are staples of the local music scene likely to be familiar to just about everybody: D Mills & the Thrills, Gina Powers Band, Pat Lenertz Band, Heavy is the Head, Kipp G and Cold Sweat, Moody River Band, Hardwood Groove, Ground Zero, The Human Element, and The Vistas, with special appearances by Jessica Vines, Conor Lee, and DJ AP.
The local music scene wasn't the only group to have a passionate response to the idea. "We've had a wonderful community response for sponsorships of LUNCH AID," Lugo said. "The first week of planning we had Sanctuary Events Center agree to let us use their beautiful venue and offered their full support. Also, Avis Fargo, Jersey Mike's, Art Riot Productions, and Midwest Nest Magazine signed on immediately. We've been so blessed with support from Fargo Public Schools Foundation, Rocky Top Tile and Stone, Schmitt Music, TAK Music Venue, CrossFit Fargo, Discovery Benefits, Dorsher Dentistry, and of course our great friend Commissioner John Strand."
That's not all.
"We have also had amazing volunteer support from some local unions and James Bergman wrote a special song about the issue. All in all, I am very impressed with the Fargo community's willingness to give."
Naturally, given that this event is tackling an issue facing children in our public schools, Lunch Aid is targeted toward all ages. "Ultimately," said Lugo, "this show is for the kids, so we want to encourage any and all to attend!" Besides the music, there will also be food and drink (both adult and kid friendly) available, information booths from several local groups helping with the cause and some silent auction items. There is also space to dance if one is so inclined.
"School lunch is a basic human need," said Lugo. "No kid in school should have to worry about whether or not they can eat lunch that day. These are hardworking, every-day families facing these debts and we want to help. Long-term, we would like to work on changing some of the language regarding lunch debts in Fargo Public Schools and hopefully work together to not only educate the community about the dynamics of this problem, but to eradicate it altogether through community action." In fact, discussions are already being had about the possibility of a Lunch Aid 2020.
If you're looking for some weekend plans that the whole family can enjoy, or just want to listen to some great local musicians and help a good cause in the process, you should definitely make your way to the Sanctuary for LUNCH AID 2019.
IF YOU GO:
LUNCH AID: Fargo Bands For School Kids
Sunday, September 15, 4-7 p.m.
Sanctuary Events Center, 670 4th Ave. N, Fargo