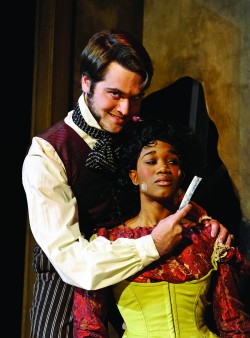 The curtain has closed on another year of theater in Fargo-Moorhead, and what a year 2014 was.
With theater of all types from straightforward plays to opera, ballet to bunraku, or musicals to Greek tragedies, the area's performing companies offered a taste of everything to their hungry audiences.
We saw some notable moments from a number of companies, such as Theatre NDSU. The college company observed 100 years of theater at North Dakota State, marked with a season of celebrations and a PBS documentary highlighting the Little Country Theatre.
NDSU also played host to something of a first in F-M: a theater summit that drew performers from around the nation. From Boston, Chicago, New York, Minneapolis and beyond, Theatre NDSU's three-day "Playing on Common Ground" symposium last spring explored the social value of theater in community and collaborations.
One of those participatory companies was Fargo's own Theatre B, which turned 12 this year. The brick front theater on Main Avenue saw a variety of social subject matter in its plays this year, from cancer treatment to racial tension to community troubles.
Theatre B's Carrie Wintersteen snatched up HPR's Best Actor award at the Best of the Best awards in April, and she proved her power as Vivian Bearing in this fall's "Wit," a play that struck a common chord for all those affected by cancer diagnoses.
In summer and fall, Theatre B teamed up with the Fargo-Moorhead Community Theatre and Tin Roof Theatre for Unified Auditions for each company's fall shows. The collaboration was the first of its kind, and it followed a similar change with FMCT's Emma Awards.
The long-running spring awards show included other area companies that perform at The Stage in a first-time move that brought together performers from Tin Roof, Act Up Theatre, Bare Stage Theatre and others.
Collaborations continued throughout the year, especially during summer, as NDSU lent a helping hand to the West Fargo Summer Arts Intensive for "Spamalot." Music Theatre Fargo-Moorhead teamed with Act Up for "Next to Normal," and Theatre B had a hand in the Straw Hat Players' "Doubt."
Summer was a hot time for theater, as F-M saw a few new companies start up (Experience Blur, Shakespeare F-M, Spotlight on Youth), and others took their shows on the road. Theatre B toured North Dakota with "Big Love." Blur's "The Great Gatsby" went to Edinburgh, Scotland, for the International Fringe Festival in August.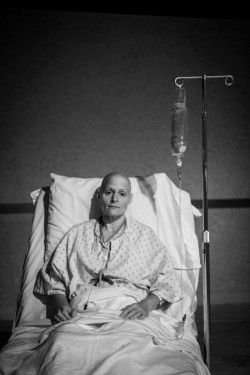 Autumn brought the college companies back together, and NDSU, Minnesota State University Moorhead and Concordia College each had a blowout musical slide across their stage by Thanksgiving.
Students had showcases in many aspects of theater this year, from Concordia's "Night of Naturalism" in October to Trollwood's annual musical and NDSU's 7/11 Project in September. There's quite a bit of budding theater talent in the area, with some solid school programs to back the students up.
Beyond student productions and community shows, F-M saw a few firsts in 2014 as well. The Fargo-Moorhead Opera had its first world premiere, the co-production "Poe Project," which brought together artists from New York, Oklahoma, Texas and elsewhere.
James Sewell of the eponymous Minneapolis ballet company brought his longtime dream of a "Dante's Inferno" ballet to the stage, showcasing the premiere at MSUM in March.
While rated "R," the show did scare some viewers away, but it featured some eye-catching costuming and choreography; though in all seriousness, the most memorable part was a 14-foot costume piece of a penis. A dancer was dangled from the ceiling of the circle of lust by this attachment in a scene that failed to impress some in attendance.
But that's a world premiere for you; and in 13 months, we've had three companies take a chance with such shows.
There's a definite place for the arts in the heart of Fargo-Moorhead, and theater is included. The entertainment, the education and the intrigue that each show holds -- these factors are all part of the area's theater scene.
From FMCT's "New Years' Revue" to the FM Ballet's "Nutcracker," the past year of theater in Fargo-Moorhead saw something onstage every month and almost every week.
Looking at the theater calendar, 2015 will be a little slow to start, but performers will be all warmed up by February to get going on another slew of shows for a community that keeps supporting this awesome art.