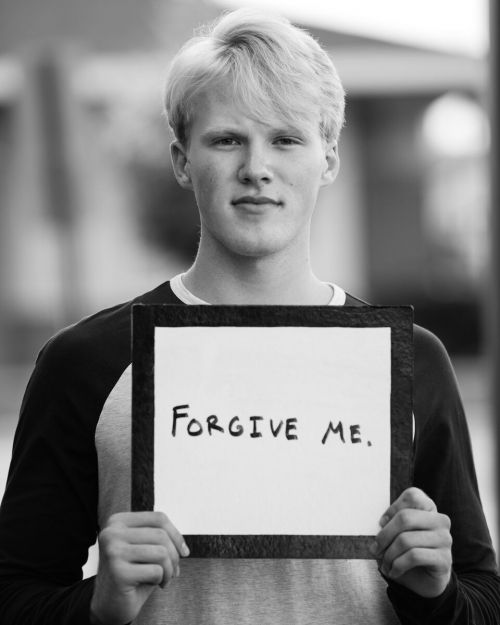 By Stella Mehlhoff
stellamehlhoff@gmail.com
As I stared out of Guthrie Theater's Amber room at a bird's eye of the cityscape and river below, I hardly took in the night lights, my mind was too focused on the art I had just witnessed. Last week I had the pleasure of taking a trip to see "West Side Story" performed at the Guthrie Theater.
The show was breathtaking, and I hardly could wrap my head around the spirited dancing and stunning vocals. I know I will always remember seeing the show, but what keeps this particular show from becoming just another good musical? What will I recall of it years from now? The answer is surprisingly clear already. The moments that matter most are the ones filled with true emotion, and that filled the theater with a buzzing, creative energy.
I had a very similar feeling as I wandered out of Elite Dance Studio after my first "Theory of Relativity" rehearsal. While the view was much less spectacular, and the first shot at singing much less polished, it was still hard to shake the energy and elation that the start of the show caused. I'm not even in the cast, just a cheerful volunteer at a preliminary rehearsal, and the energy was the same. I couldn't stop blabbering to my mom about how excited I was, how talented everyone was, and how cool it was to watch. It's always hard to say what sparks this kind of energy, what makes something memorable, but whatever the extra layer, Act Up Theatre's "Theory of Relativity" has it.
Act Up Theatre is an organization that puts on an annual Summer musical performed by young actors. In the FM area there are many theatre opportunities for young people, yet despite being well-acquainted with the various awesome shows out there, "The Theory of Relativity" is unlike any show I have seen in this area before. Act Up stands out for a couple of important reasons, its artistic staff, its process, and its basis in social activism.
Act Up is lead by the same power triad as Moorhead High Theatre. Its roster of leading ladies contains Rebecca Meyer Larson, the director, Annie Richards, the vocal director, and Meleah LaPlante, the choreographer. These three women are driving forces by themselves and a category five hurricane of artistic genius when combined. Through my freshman year at Moorhead High Theatre, and my Act Up observations, I have seen these women in action. They each are fierce, full of heart, and passion, and eager to create a show that will leave a lasting impression. For me, and many other teenage girls in the area these powerhouses give role models of women who have families, and day jobs, and still manage to come to rehearsal and keep art alive in their lives. Without these women, Act Up would be missing its foundation.
Act Up also focuses on creating change and conversations. Their shows are meant to make you think, and inspire you to take action. Past titles include "Rent," "Bare," "American Idiot," and "13," all shows meant to portray genuine struggles and snapshots into the stories of people not far from reality. Their current show, "The Theory of Relativity," follows suit. "TheTheory of Relativity" offers intimate windows into the lives of young adults, focusing on their dreams, desires, failings, and most importantly, the connections they make. Based on conversations with college students, "Theory" feels wonderfully accurate, and not at all unlike something I might experience. As a teen, I find it frustratingly hard to find an authentic portrayal of teenagers that stray from a stereotype of sullen moodiness, hatred of their parents, and sole infatuation with the new iPhone. The musical achieves reality through honest conversational lyrics, meaningful melodies, and a message that can't be argued with. Humans, especially young adults, need relationships. "The Theory of Relativity" sends us on a journey of hope, risk, love, friendship, and loss seeking to remind us of the importance of our own relationships.
Lastly, Act Up's process makes it special. Many shows become suffocated by budgets, time, and preconceived notions, and therefore spend little time exploring the possibilities of art. Act Up not only focuses on the final production, it leaves room for the cast and faculty to explore the process. Theatre games, doodling on mirrors, and inclusive discussions have created an artistic playground. At the first rehearsal, all there had been was an excellent show, a talented group of people, and a bundle of ideas. The characters in the show weren't even assigned yet. Everyone had the chance to try out various roles, and the cast themselves had the final say in who played which part. Act Up's unconventional process and casting allow for each member to develop their individuality within the show, giving the cast an opportunity to grow as artists, not just as performers. The way Act Up creates art is art in itself.
"The Theory of Relativity" is a masterpiece that will awe you not only with its stunning vocals, and spirited dancing but with its intense emotion and indescribable energy as well. It is sure to transport you and hopefully will inspire you to get in touch with someone you miss or hurt, or love, or all three. Be there, and I promise, great things will happen.
IF YOU GO:
The Theory of Relativity
August 2-5 at 7:30 p.m. and 2 p.m. on August 5th
Askanase auditorium, NDSU
Follow @actupshows on Twitter, and Act Up Theatre on Facebook