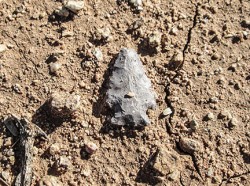 Archaeology tour at Regional Science Center
Sun, Sept. 20 from 10 a.m. to 2 p.m.
164th St S, Glyndon, MN
The MSUM Dept. of Earth Science and Archaeology will be hosting an archaeology tour at the Regional Science Center in conjunction with Minnesota Archeology Week. Not only will participants be guided through the center but they will learn the significance of the most recent discovery of 5-8,000-year-old dart tips and bison bones unearthed earlier this summer by Professor George Holley and three MSUM undergrad students.