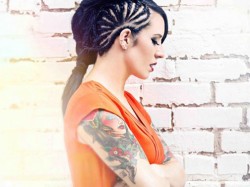 Tewaukon Music Festival
Sat, Sept. 5, 11 a.m.
Spend the day outdoors with you family and camping under the stars, listening to music from up and coming regional artists such as Kat Perkins, Tigirlily, Jessie Veeder, 2 Mile Finale and Frost Fire. With inflatable games, pony rides, face painting and much more, this festival will be a great way to spend Labor Day weekend. Tickets are $25 for adults, $15 for 6 to 17 year olds and free for children 5 and under. Parking is $5 and camping is $10 per vehicle. For more info, visithttp://cdplodge.com/events/tewaukon-music-festival-95/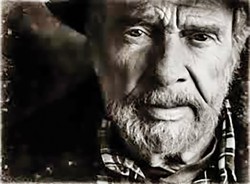 Merle Haggard and Kris Kristofferson
Sun, Sept. 6, 7 p.m.
Bluestem Amphitheater, 801 50th Ave SW, Moorhead
Merle is an American country music legend from California known for popular songs like "Mama Tried" and "Fightin' Side of Me". Kris, born in Texas, is a singer, songwriter, and actor who performed with Willie Nelson, Johnny Cash and Waylon Jennings as part of the Highwaymen. Watch these two artists perform at the Bluestem Amphitheater with up and coming young country star, Sturgill Simpson for one of the summer's best concerts. Tickets are $39.50 and doors will open at 5 p.m. For more info, visit http://jadepresents.com/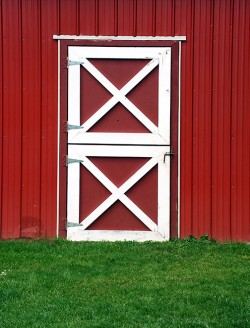 Opening at Crooked Lane Farm and Event Center
Mon, Sept. 7, 12-5 p.m.
17385 County Road 4, Colfax
The Arts Partnership is sponsoring an open house at Crooked Lane Farm for everyone to see the new barn renovations, walk the grounds and learn about upcoming events for 2015-2016. There will be food, beverages, crafts, and walks in the woods. You will have the chance to meet instructors and watch vintage farm demonstrations. This event is free and open to the public. For more info, visit http://www.crookedlanefarmfolkschool.com/
Fall Invasion Tour
Mon. Sept. 7, 9 p.m.
The Aquarium above Dempsey's 226 Broadway
Since when we have seen metal bands from Europe in town? On Labor day, The Aquarium will be hosting Inferia (from Finland), Voltumna (from Italy) as well as Colorado's Skinned and local metal kings Gorgatron for an international invasion of Black Metal and Death Metal. Cover is only $5 and you may want to bring your earplugs because these guys get really loud.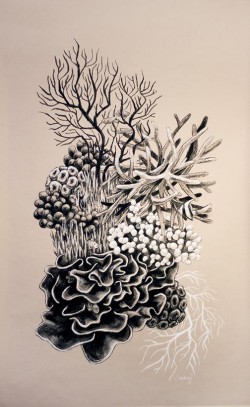 Make Room Grand Opening and Gallery Reception: New work by Emily Swedberg
Thurs. Sept. 10, 5-9 p.m.
Make Room Gallery, 806 Main Avenue, Fargo
Celebrate the grand opening of Downtown Fargo's newest gallery, classroom, and event space on Main Avenue and South 8th street. Emily Swedberg's large scale charcoal drawings will debut with her exhibition titled: "Critter Dwellings". Look at art while enjoying vegan snacks, beverages, and live music.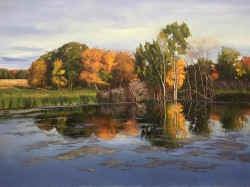 Opening Reception for Zhimin Guan at ecce art gallery
Thurs. Sept. 10 6-8 p.m. Ecce Art Gallery, 216 N Broadway, Fargo
In the past 18 years. Zhimin Guan has had 20 one man shows, participated in over 200 group exhibitions and received 25 art awards nationally and internationally. He is also the painting instructor at MSUM in Moorhead. His latest beautiful work will be on display in this exhibit which will run from Sept. 10 - Oct. 1 at Ecce. http://www.eccegallery.com/