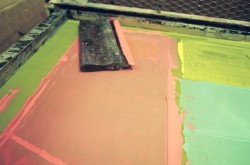 Saturday, May 7, 1-5 p.m.
The Rourke Art Gallery Museum
As a celebration of International Print Day, the Rourke Art Museum will feature works from the region's best printmakers and will offer a free demonstration at 2 p.m. and 4 p.m. the day of the event. The event gives the public an opportunity to view and purchase prints from a variety of printmakers, with 30 percent of all proceeds supporting local artists' emergency needs.