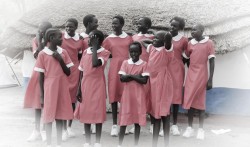 Saturday, April 30, 11:30 a.m. to 1:30 p.m.
Radisson Hotel, 201 Fifth St. N.
The seventh annual celebration of African Soul, American Heart will feature President Deb Dawson and Vice President Kevin Brooks sharing recent changes and future plans for the ASAH program. The event will also feature special guests and Dawson will present photos and video from her recent trip. Admission costs $20 and includes a lunch buffet.