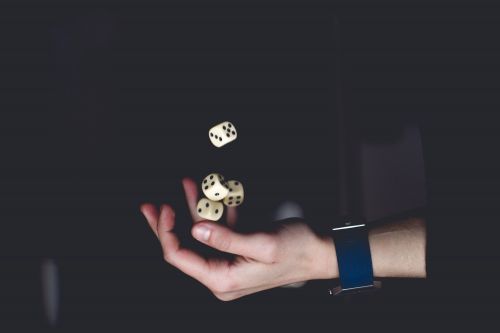 by Aaron Swinkels and Erica Sponsler
gamegiantfargo@gmail.com
Make your hot chocolate, gather your family, and sit around the kitchen table on a cozy night. What else could you need? A board game! Family game night is not a new tradition, but that doesn't mean it should be stale. There are so many board games available, it is easy to keep it fresh. Check out our annual holiday board game guide below to find the right fit for your family this season.
To start things off, we recommend every family have the next two games. Splendor is great if you are just getting into board games. It came out in 2014 and is already a classic for family game night. In this game, you are a merchant of the Renaissance trying to buy gemstones to get the most points to win. It is quick to learn and involves both strategy and luck. The artwork and quality are on point as well. Another family night must-have is Reef, in which you are taken below the sea to create a beautiful coral reef. It involves a bit more strategy. This makes it great to play with novice and seasoned players alike. While playing this tactile game, you position colorful coral reef pieces in patterns to maximize your points. It gets fishy because the other players are also trying to create their own patterns with the same growing coral reef. Planning ahead is needed for victory in this quick-paced game.
Machi Koro Legacy takes gaming to the next step. If you are new to the "Legacy" games, they take on their own life through several smaller games, also known as campaigns, that are played within the larger game. Get busy building landmarks in each of the 10 campaigns for Machi Koro Legacy. Each campaign will affect the outcome of the overall game. It creates a long and unique gameplay experience that keeps you excited about coming back for more.
For those looking for more strategy, the next two games are out of this world. Originally published 40 years ago, fans have been waiting a long time to get their hands back on Dune. In Dune, you take on the role of one of the iconic characters from the 1965 novel. Each character has slightly different rules that govern how they play on a quest to gain control of a valuable spice only found on the planet Dune. The game involves alliances, bribery, and secret wagers. Who doesn't love secret wagers? The increased strategy and themes in this game make it a winner. Our last stop will keep you up in the stars. In Catan: Starfarers, you develop a network of colonies in space by collecting and trading different resources. This is similar to the original gameplay of Catan, the game that revitalized gaming again. However, in Starfarers, you now have new components, including exploration and encounters (it could be with aliens or space pirates!), that make it feel completely new and exciting. Bonus, every player gets their own giant rocket ship!
You don't have to leave home to build coral reefs or discover new planets; all you need are some family and friends to help you get there!
Splendor: 2-4 players, 30 minutes, ages 8+
Reef: 2-4 players, 30-45 minutes, ages 8+
Machi Koro Legacy: 2-4 players, 1 hr, ages 10+
Dune: 2-6 players, 2 hrs, ages 14+
Catan Starfarers: 3-4 players, 2 hrs, ages 14+
[Editor's note: Aaron and Erica own and operate Game Giant and Vinyl Giant in downtown Fargo.]