​29th Annual Paws Walk
by Särah Nour | .(JavaScript must be enabled to view this email address) | Culture | July 17th, 2019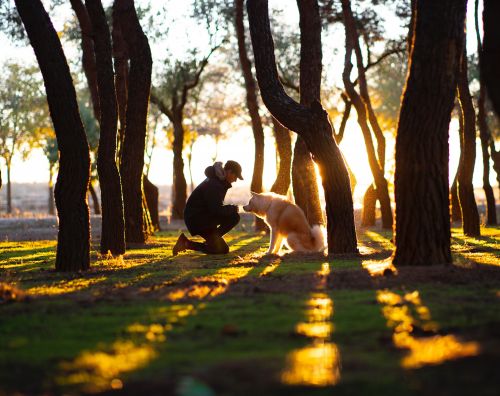 The 29th Annual Paws Walk will be held at Rheault Farm this Tuesday, the 23rd. This long-running, family-friendly fundraiser for Homeward Animal Shelter will help provide food, shelter, toys, and veterinary care for the cats and dogs currently residing at the shelter.
"It's a great way to get out and support the shelter animals in a fun way," Special Events/PR Coordinator Heather Klefstad said. "We really rely on the community to keep our doors open and to ensure the needs of all the dogs and cats are being met as they await their forever homes. We couldn't continue to do what we do without the generous support of the community."
Homeward previously held this fundraiser at Lindenwood Park for several years, switching to Rheault Farm back in 2016. This location is a 15-acre park with a picnic shelter, playground, bunkhouse, a barn, and restrooms.
"Rheault Farm is a great spot for the event," Klefstad said. "It's spacious, beautiful, and is an enclosed area, which works out quite nicely for this event."
In addition to a half-mile walk, the festivities will feature music by RetroDisc DJ, inflatable games provided by Games to Go, and face painting by Monkeys Allowance. Free food and drink will be provided by Potbelly Sandwich Shop and Insomnia Cookies, while participants can use the photo booth to commemorate the event.
Due to increasing summer temperatures, wading pools will be provided for the dogs to play and cool off in.
Registration begins at 6 p.m., with the walk starting at 7 p.m. All participating dogs must wear IDs and be kept on non-retractable leashes at all times. Attendants are also free to bring other pets, as the Paws Walk often includes cats on leashes and on pet strollers. The cost of admission will be a minimum $25 donation.
"Last year we raised a little over $45,000," says Klefstad. "This year we have set a lofty goal to raise $70,000 for the shelter animals."
The shelter's adoptable dogs—which currently includes four pit bulls, two shepherd mixes, and a senior boxer—will lead the walk, in the hopes that the resulting exposure will help them find lasting homes.
Sponsors for the Paws Walk include local animal-centered businesses, such as Animal Health Clinic, Two Rivers Veterinary Hospital, West Fargo Animal Hospital, Doggy Depot, and Natural Pet Center. Sponsors also include local banks, such as First International Bank & Trust, BlackRidgeBANK, and Western State Bank.
For more information, call the shelter at (701) 239-0077.
IF YOU GO:
29th Annual Paws Walk
Tuesday, July 23, Registration 6 p.m., walk at 7 p.m.
Rheault Farm, 2902 25th St South, Fargo