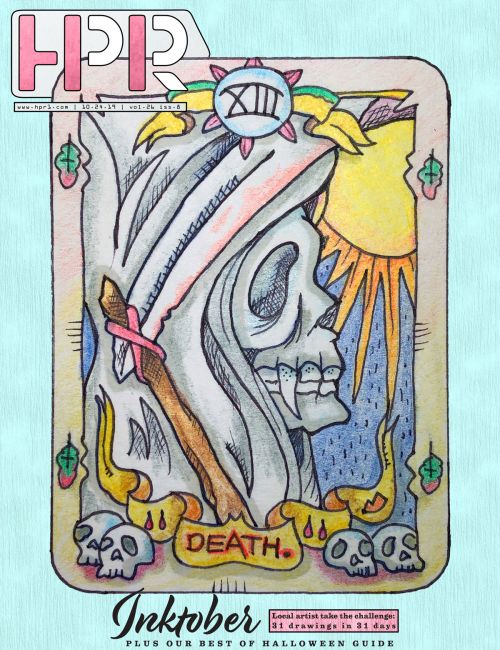 October is coming to a close and Halloween is right around the corner. With the witching hour close at hand, people are looking for ways to celebrate the spookiest time of year. There is no shortage of Halloween shenanigans to be had around Fargo-Moorhead, but some of them are in places you probably didn't expect. Like, say, the Hjemkomst Center in Moorhead.
This year, the Historical & Cultural Society of Cass-Clay is hosting the "Hjemkomst Monster Ball". "We have not had a lot of Halloween events here in the past," said HCSCC communications manager Davin Wait. "So when we started planning our exhibition of vintage monster and superhero toys and films, 'America's Monsters, Superheroes, and Villains: Our Culture at Play,' and began digging into our own local myths and legends, we thought a lecture or a reception could be fun, but clearly a Halloween-party-slash-night-at-the-museum would be much better. It helped, of course," added Wait, "that many on our staff our Halloween nerds."
When the Historical & Cultural Society of Cass-Clay was producing "America's Monsters, Superheroes, and Villains" they also produced a supplemental exhibition called "Weird FM" which was meant to showcase Fargo-Moorhead's own local monster lore. Since both exhibitions opened in October, it seemed a natural progression to have a Halloween party to showcase them. "We've been looking at all these wonderful records of big, community-wide Halloween parties, going back to the 1870s, from carnivals at the Barnesville High School to formal masquerades at Fargo's Crystal Ballroom. We thought it would be really fun to carry on that tradition… and to dance in costumes around our Viking ship," said Markus Krueger, the program director for HCSCC.
There is a whole night of activity being planned for the Hjemkomst Monster Ball with something for people of all ages. Games To Go will provide a bunch of games from Zombie Blaster to Giant Jenga. Talented local bands Hot Lunch and Jessica Vines band will be performing in the observation deck in the Hjemkomst Ship Gallery. There are also plans to project some classic horror films on the sail of the ship. "We haven't decided on which, but I suspect Nosferatu and something cheesier will show up," said Wait. "We're bringing Fargo's own Halloween legend, Madd Frank, and some of his goblin friends out for a meet-n-greet too—so I suspect we'll have some Madd Frank episodes airing in the theater. Then, of course, we have a museum full of some really cool exhibitions—and that's really what we hope people enjoy."
Naturally, since this is a Halloween party, costumes will be encouraged and there will even be some contest with prizes. A cash wine and beer bar will be available with a number of local brews. There will also be punch. "I know we'll have pulled pork, deviled eggs, hummus, cucumber, and I'm sure plenty of Halloween sugar," said Wait, so there are refreshments and concessions for people of all ages to enjoy. Memberships to the museum will also be available that night.
"Halloween balls are few and far between. Come enjoy one and help us celebrate the season!" said Wait.
General admission: $20
College student admission: free
"RIP" ticket: $50 (event admission, year-long membership with admission to the museum, festival admission, newsletter subscription, gift shop, and research discounts)
IF YOU GO:
Hjemkomst Monster Ball
Tuesday, October 29, 5-9pm
Hjemkomst Center, 202 1st Ave. N, Moorhead